Dave "Mavis" Rooder
creating adult comic parodies and NSFW drawings
Select a membership level
WATCHERS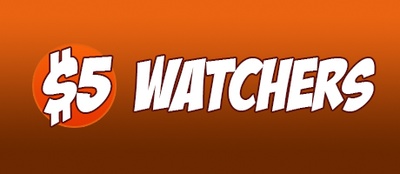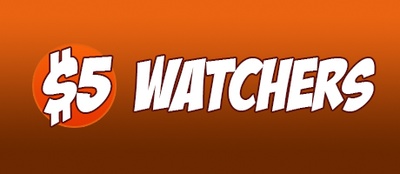 Watchers Ability: I want them to be the backbone of my campaign. 1. They have access to the illustrations   2. They have access to all the ongoing comic strips feed - including short one and those in development.  Note: Once a comic strip is finished, it stays for 2 Months available here, before it gets to the archives. Please read on the front page what's in development right now. 3. They have a voting power on the polls
Includes Discord benefits
OBSERVERS
OBSERVERS Ability:1. All on the above - and mentioned in previous rewards. 2. They have access to my special patreon pricing for commissions : $15 for the first character and + $10 for every next character in the same drawing. The prices are for  characters drawn in lineart style only . :-) 3. They can ask for a certain issue of the archived comic strips /one per month/ List of comics I offer can be seen here :  https://mavisdraws.com/supporter-packs/ IMPORTANT  : This tier offers nothing special than the $5 tier gets, content-wise. This tier exists for people who wish to support me by pledging a bigger amount than the $5. Its other purpose is to allow access to better pricing for lineart commissions. Please understand that I have a constant workflow by top tiers (above the $10), and pledging here doesn't guarantee that I will accept your commission immediately or even within the time of the month of your patronage. My advice is to contact me to check my availability.  The same scenario goes for people who pledge only for a commission, but for their own reasons they can't commission me.  In order not to feel robbed, or similar - make up your mind before pledging at this tier. In all the ways once you pledged, you'll be charged immediately by patreon system and you will be seeing the content.
Includes Discord benefits
Spectator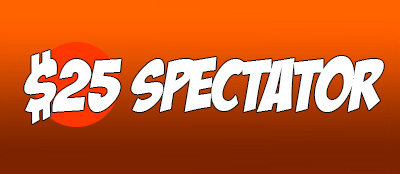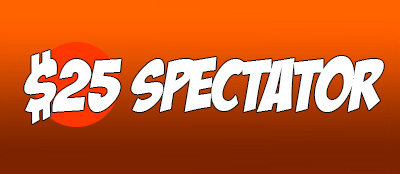 Once a month You will get : - A guaranteed* drawing featuring 2 popular characters ( guaranteed means if you respond to my monthly call within a week *) A single comic issue from my archives – 1 per month , check the list of these on my site: https://mavisdraws.com/paid-comics/
They also have the ability to commission me with two different styles of work: 1. Illustration style : First character costs $10 , every next into the same drawing +$10. 2. Lineart style : First character $10, every next in the same drawing +$5 3.This tier must have discord in order to speak with me directly. Characters must be from the popular niches /comics, games, anime, etc./ This tier is limited to 4 people only, so please read this before pledging: http://www.mavisdraws.com/list-of-donts/ Important : Monthly Call* - this is the time (usually around 25th-27th each month ) when I send mass messages to the people of the same group/tier and I ask them to provide me details for their drawing. I put an end date (usually 5th -7th of the next month ) - until which they can think and then send me their requests. If they miss the end date, they'll have to wait for the next call.The requests does not stack, so I'm asking you kindly to be open about the announcements. Example :  Let us imagine that it's time to send me requests for February. I will send monthly call between 25th and 27th January, and the end day for you to respond back is 7th of February. In order to get a monthly call from me, make sure to enable the e-mail notifications from patreon. In case you don't get any message, get in touch with me on my e-mail, or contact patreon support in order to help you with the issue. It'll be better for us if you have a discord.
About the sweet commission prices and : This tier has only 4 spots. Only e four people have the right to get a free drawing from me each month along with the other goods. However if one wishes to commission me with better price they can increase their pledge to $25, but they will not get free monthly request from me. This option is good for people who wishes to commission me at least once per week, otherwise it's not worth. Again if you're not taking the official spot , you cannot get a free request, but still you will get all the other options mentioned in the tier description.
Includes Discord benefits
About Dave "Mavis" Rooder
Become a patron to
Unlock 43 exclusive posts
Connect via private message
Recent posts by Dave "Mavis" Rooder