Davis "Mavis" Rooder
is creating fan art and comic strips for grownups
Select a membership level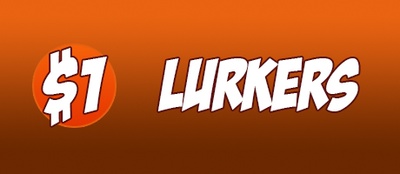 LURKERS
They come and show their love and support.  Strength is in numbers. Come more please !
Lurkers Ability:
They have access to all the illustrations and Pinups I did as commissions and requests for the top tiers or clients.


Includes Discord benefits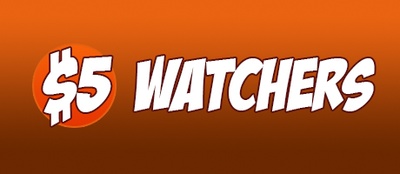 WATCHERS
Watchers Ability:

1. They have access to the illustrations  
2. They have access to all the  comic strips feed - including short one and those in development.
3. They can vote on the polls
Includes Discord benefits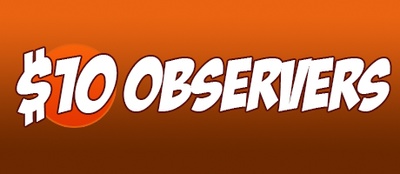 OBSERVERS
Here goes the people  who feel it's more like it to pledge $10, instead of previous rewards. 

Important : Choose this tier only if you really want to support me as artist, not to get the free drawing only.


OBSERVERS Ability:
1. All on the above - and mentioned in previous rewards.
2. They see have access to my special patreon pricing for commissions : $10 per character.
3. Each month 5 of them have the ability to request a drawing with one character from the popular niches : comics, movies, games and anime. Versions will be included. 

Request: Request is not commission - therefore you don't have the right to ask for any corrections - the surprise - good or bad is on your side! To raise the chances for a good results I'm asking 10 of them to provide me description with reference images in order for me to get closer to the thing you want. Just like a commission, but with no reviews and corrections.


Includes Discord benefits
About Davis "Mavis" Rooder
Hi guys. I'm Davis 'Mavis' Rooder. I draw all the stuff here.
PLEASE READ WHAT I DO  BEFORE PLEDGING on my PATREON.
The charging of the patrons is upfront at the beginning of each month - i.e. the new patrons are charged right when they pledge.

To all the guys who have certain expectations : If you have any doubts about what you expect to see - Don't Rush to pledge on my patreon - just ask me on DM here or my twitter : https://twitter.com/MavisRooder - be straight to the point - communication is important - I will answer anyone.

WHAT I DRAW : 
The niches I choose to draw are the popular characters from :
- comic books / DC, Marvel/ superheroes, and villains;
- game characters
- characters from animated flicks and TV shows (including anime girls - drawn my style)
- I draw comics with my own original characters.  
- Mainstream illustrations
COMICS

I draw comic strips. 
MORE DETAILS

I DO REQUESTS FOR MY PATRONS :  
MORE DETAILS
COMMISSIONSPrices for NON PATRONS
 the prices are as follows :
http://www.mavisdraws.com/commission-me/
Pricing for PATRONS ONLY who pledge $10.
TOP tiers, however, can commission me on way cheaper prices:
Prices go as follows :
1 character = $10 - every next +$10.  No more than 4 characters in a single drawing.
Background - on me, no charge. 
Commissions are only within the niches I draw. See  "What I draw " section on the above.
If you want to commission me once becoming a patron - please e-mail me with an inquiry.
[email protected]
dot com
LIST OF DONTS
As a person, I have my own preference for things. There are some certain things that I'm avoiding.
Read more here: 
LIST OF THINGS I am AVOIDING TO DRAW.
-------------------------------------------------------
HOW TO CONTACT ME : 
Please use the subject "commission" . No private commissions (you don't own any of the commissioned works, those are not for sale) No bulk commissions.
If you're a company the prices will be different and will go under discussion.  
[email protected]
dot com
Thank you, 
Davis R.
Recent posts by Davis "Mavis" Rooder
By becoming a patron, you'll instantly unlock access to 295 exclusive posts
By becoming a patron, you'll instantly unlock access to 295 exclusive posts