Dave "Mavis" Rooder
is creating fan art , comic strips and crispy animations for grownups
Select a membership level
WATCHERS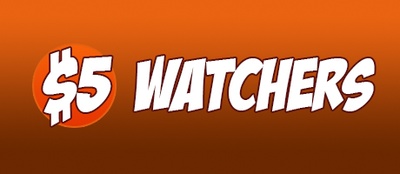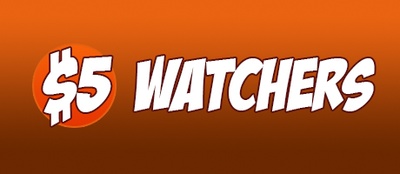 Watchers Ability:
I want them to be the backbone of my campaign.
1. They have access to the illustrations  
2. They have access to all the ongoing comic strips feed - including short one and those in development. 
Note: Once a comic strip is finished, it stays for 2 Months available here, before it gets to the archives. Please read on the front page what's in development right now.
3. They have a voting power on the polls


OBSERVERS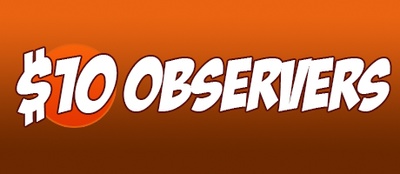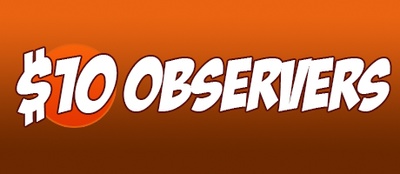 OBSERVERS Ability:
1. All on the above - and mentioned in previous rewards.
2. They have access to my special patreon pricing for commissions : $15 for the first character and + $10 for every next character in the same drawing. The prices are for  characters drawn in lineart style only . :-)
3. They can suggest me to draw another popular character for me to draw and can vote on polls .
4. They can ask for a certain issue of the archived comic strips /one per month/
List of comics I offer can be seen here : 
https://mavisdraws.com/supporter-packs/
Spectator
Limited (1 remaining)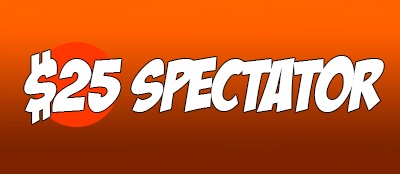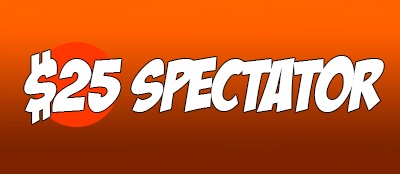 Once a month You will get :
- A
guaranteed*
drawing featuring 2 popular characters ( guaranteed means if you respond to my
monthly call*.
- Ability to commission me with $10 per every character during the month of your patronage.
Characters
must be
from the popular niches /
comics, games, anime, etc
./
This tier is limited to 4 people only, so please read this before pledging:
http://www.mavisdraws.com/list-of-donts/


Important :
Monthly Call*
- this is the time (usually around 25th-27th each month ) when I send mass messages to the people of the same group/tier and I ask them to provide me details for their drawing. I put an end date (usually 5th -7th of the next month ) - until which they can think and then send me their requests. If they miss the end date, they'll have to wait for the next call.
Example :
 Let us imagine that it's time to send me requests for February. I will send monthly call between 25th and 27th January, and the end day for you to respond back is 7th of February.
In order to get a
monthly call 
from me, make sure to enable the e-mail notifications from patreon. In case you don't get any message, get in touch with me on my e-mail, or contact patreon support in order to help you with the issue. It'll be better for us if you have a discord.
About Dave "Mavis" Rooder
Hi guys. I'm Dave Rooder. I'm a self-taught freelance illustrator and comic artist.
I draw illustrations, comics and sometimes I do 2d crispy animations. Check what I do on my personal webpage 
http://www.mavisdraws.com/
.
On my website I run an ongoing comic named "Nicholas The Bard" and I post also other stuff.
I am making comics and illustration series based on reached goals here on patreon. Patrons are the first to see ongoing comics, but they also see content and other comic strips that I'm not putting out on 
http://www.mavisdraws.com/
The charging of the patrons is upfront at the beginning of each month - i.e. the new patrons are charged right when they pledge. 


There are THINGS THAT I DON'T DRAW /please read before pledging or inquiring for commission/
http://www.mavisdraws.com/list-of-donts/


WHAT EXACTLY I DRAW :
 I draw popular characters from:
- comic books / DC, Marvel/ superheroes, and villains;
- game characters
- characters from animated flicks and TV shows (including anime girls - drawn my style)
- I'm also exploiting various fetishes that are not into my "don't list" - but I am not bound to any specific one.
MY SKILLS  :
- I draw illustrations;
- I draw comics;
MORE DETAILS
- From time to time I also do 2D crispy animations on Krita 
-------------------------------------------------------
HOW TO CONTACT ME : 
Please use the subject "commission" . No private commissions (you don't own any of the commissioned works, those are not for sale) No bulk commissions.
If you're a company the prices will be different and will go under discussion.  
[email protected]
dot com
Thank you, 
Dave R.
If I reach this goal I will start a small short comics based on my playing of "Fallout" 4.
2 of 5
By becoming a patron, you'll instantly unlock access to 255 exclusive posts
By becoming a patron, you'll instantly unlock access to 255 exclusive posts
Recent posts by Dave "Mavis" Rooder
How it works
Get started in 2 minutes