Dave "Mavis" Rooder
is creating fan art and comic strips for grownups
Select a membership level
LURKERS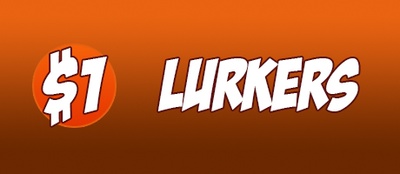 They come and show their love and support.  Strength is in numbers. Come more please !
Lurkers Ability:
They have access to all the illustrations and Pinups I did as commissions and requests for the top tiers or clients.


Includes Discord benefits
WATCHERS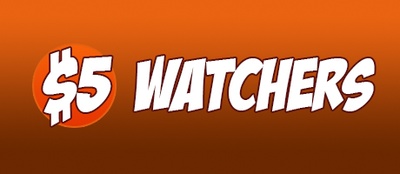 Watchers Ability:

1. They have access to the illustrations  
2. They have access to all the  comic strips feed - including short one and those in development.
3. They can vote on the polls
Includes Discord benefits
OBSERVERS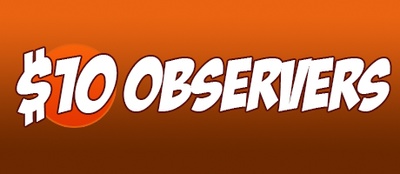 Here goes the people  who feel it's more like it to pledge $10, instead of previous rewards. 

Important : Choose this tier only if you really want to support me as artist, not to get the free drawing only.


OBSERVERS Ability:
1. All on the above - and mentioned in previous rewards.
2. They see have access to my special patreon pricing for commissions : $10 per character.
3. Each month 5 of them have the ability to request a drawing with one character from the popular niches : comics, movies, games and anime. Versions will be included. 

Request: Request is not commission - therefore you don't have the right to ask for any corrections - the surprise - good or bad is on your side! To raise the chances for a good results I'm asking 5 of them to provide me description with reference images in order for me to get closer to the thing you want. Just like a commission, but with no reviews and corrections.
Note : Becoming a top tier there's no guarantee that you will get a free drawing each month, so please keep that in mind when pledging.



Includes Discord benefits
About
Hi guys. I'm Davis 'Mavis' Rooder. I draw all the stuff here.
PLEASE READ WHAT I DO BEFORE PLEDGING on my PATREON.
The charging of the patrons is upfront at the beginning of each month - i.e. the new patrons are charged right when they pledge.

To all the guys who have certain expectations : First - check my site :
www.mavisdraws.com
it has tons of "examples". Read the list of stuff I am avoiding to draw. If you have any doubts about the nature of the drawing - contact me on e-mail and just ask me.

WHAT I DRAW :
The niches I choose to draw are the popular characters from :
- comic books / DC, Marvel/ superheroes, and villains;
- game characters
- characters from animated flicks and TV shows (including anime girls - drawn my style)
- I draw comics with my own original characters.
- Mainstream illustrations
MY GOAL
I'm a guy who loves stories. I love making comics and funny stuff. Even though I draw NSFW drawings I prefer the comedy over the sex, so my comics are more like funny stuff, than a "fap" material. My major goal is to reach $3000 - that's the minimum and fair amount of cash which will help me to support my site and partially my family. Helping me to get to there will turn
www.mavisdraws.com
as the only spot to post my stuff, while patreon will be the tip jar thing as it is. On the way to this goal I'll set more smaller goals: once they are reached, I'll be uploading certain stuff on my site. With the time I might start streaming my works in public - on youtube,twitch or picarto. Just so I should see there's interest towards my stuff from the people.
Remember I want to entertain and have fun.
COMICS

I draw comic strips.
MORE DETAILS

I DO REQUESTS FOR MY PATRONS :
MORE DETAILS

COMMISSIONSPrices for NON PATRONS
the prices are as follows :
http://www.mavisdraws.com/commission-me/
Pricing for PATRONS ONLY who pledge $10.
TOP tiers, however, can commission me on way cheaper prices:
Prices go as follows :
1 character = $10 - every next +$10. No more than 4 characters in a single drawing.
Background - on me, no charge.
Commissions are only within the niches I draw. See "What I draw " section on the above.
If you want to commission me once becoming a patron - please e-mail me with an inquiry.
[email protected]
dot com
LIST OF DONTS
As a person, I have my own preference for things. There are some certain things that I'm avoiding.
Read more here:
LIST OF THINGS I am AVOIDING TO DRAW.
-------------------------------------------------------
HOW TO CONTACT ME :
Please use the subject "commission" . No private commissions (you don't own any of the commissioned works, those are not for sale) No bulk commissions.
If you're a company the prices will be different and will go under discussion.
[email protected]
dot com
Thank you,
Davis R.
$134.40 of $300
per month
If I reach that amount I will make a short comic featuring characters from a known, popular TV animated show and will post it on www.mavisdraws.com
Note: The characters will be suggested by patrons who pledge $5. I will just grab them and will include them into something dumb, silly and sexy - as usual.
1 of 3
Become a patron to
Unlock 414 exclusive posts
Connect via private message
Recent posts by Dave "Mavis" Rooder