Select a membership level
Pledge €5 or more per month
Access exclusive stills along with regular insightful updates into Le Cain's latest projects. This material will be available only to patrons.  
Pledge €10 or more per month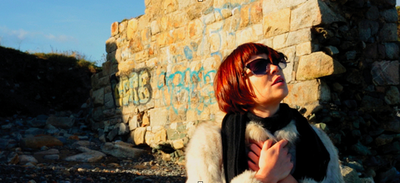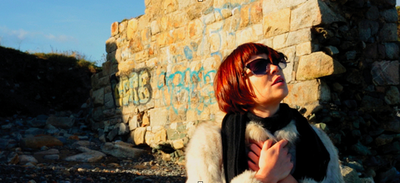 Access to monthly video diaries created just for Patreon as well as exclusive updates on Le Cain's latest projects.
Pledge €25 or more per month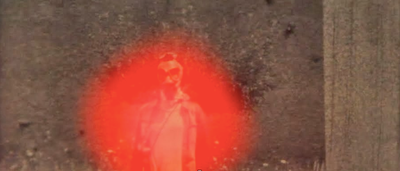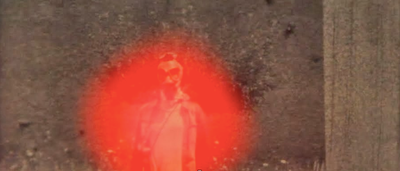 As well as receiving all previously listed benefits, you will receive a 'thank you' credit on all new Le Cain films that your pledge helps support.
'Thank You' Credit on New Films
About Maximilian Le Cain
"One of the loudest and most exciting new voices in experimental cinema of our time" – Nikola Gocić, Film Panic

Thank you for visiting my page! If you're here, you are more than likely an adventurous soul interested in exploring the outer limits of cinematic creativity. For over twenty years, I've been making films that explore the boundaries of cinema in a defiantly personal way. In that time, I've produced a prolific and acclaimed body of moving image work including features, shorts, installations and film-related performances. I'm widely regarded as one of the most prominent and influential voices in Irish underground film.

My films are weird, wild, experientially intense and sometimes challenging. They regard cinema as a site of haunting, and collapse traditional film storytelling into something more like a perceptually charged memory of movies already seen and dreamt about. I make haunted movie dream ruins... and if I could describe them properly in words, I wouldn't keep making them! I like to think they step beyond words. If you're not familiar with my work, you can get a sense of it from the video on this page. And if you'd like to explore further, visit maximilianlecain.com where most of my films can be streamed.    

Creative freedom is a central tenet of my way of working. It almost goes without saying that such freedom is not generally favoured with much by way of financial support or reward. Although some of my films have been grant-aided, the vast majority have been made for zero budget. For two decades I have managed to create a great deal out of nothing, sustaining the costs of my filmmaking while also dealing with the pressure of working to survive. This is, of course, the price of artistic freedom for artists everywhere and I have every intention of persevering. Yet my creative ambition is only growing with the years and I have several exciting projects that will require time and resources to develop and realise.

I'm turning to Patreon to reach out to potential co-conspirators willing to help support bringing these visions to the screen. And this is how anyone who contributes will be regarded: as a valued collaborator. As such, you will receive private insights into my creative process, detailed updates on the progress of projects often long before they're publicly announced, exclusive stills and videos, custom content made just for you, and on-screen credit in the films you help finance. Please join me in this creative adventure and help in the ongoing work of making the impossible possible.     


By becoming a patron, you'll instantly unlock access to 2 exclusive posts
By becoming a patron, you'll instantly unlock access to 2 exclusive posts
Recent posts by Maximilian Le Cain
How it works
Get started in 2 minutes