Maximum Miniatures
is creating Printable RPG Miniatures
Select a membership level
Adventurers' Guild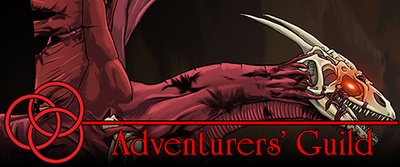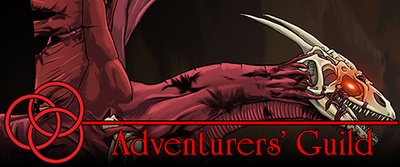 Pledge at least $1 for
*All releases as front and back "faceable" miniatures.
*B&W line art versions of each miniature.
*Thick outline options for cutting borders.

Thieves' Guild (Art Variations)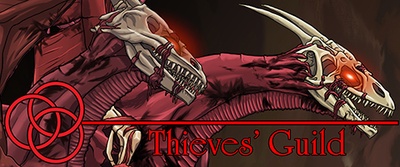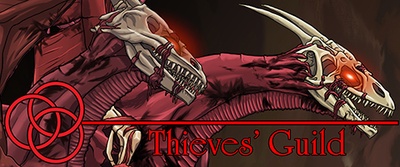 Pledge at least $2 for
*All the $1 benefits,
plus Special Release Versions of Every Miniature: 
*Upgraded weapons, armor, & costumes for adventurers
*Riders/handlers for monsters
*Thralls/servitors for overlords
Wizards' School (Recolors)
Pledge at least $3 for 
*All the $1 benefits
*All the $2 benefits
*Different Color Variations for Every Miniature!
(even includes recolors of the tier 2 versions!)
*Access to the Master List post, containing all minis!
About Maximum Miniatures
ON HIATUS
(See 4/26/18 post for details.)


You step over the slain ogre and descend down the stone steps into darkness. Even as you light your torch, you hear the sound of drums.

"Goblins!" yells the dwarf.
She peers into the cavern, "And they've got a necromancer!" She unstraps her hammer and shield.
The rogue draws his short sword and slinks into position behind a stalagmite, and the druid shouts out to the elemental spirits, but the undead begin to pour out of the side tunnel.

Wait, what? You never mentioned a side tunnel!
Skeletons, orcs, dragons, oozes and aberrations: there never seems to be an end to the monsters you encounter or the characters you create to defeat them, but it gets confusing. Right?
Miniatures help define the action. They make it clear exactly who is and who is
not
in the path of the lightning bolt, approximately where the rogue is hidden and where the fighter needs to be before the beginning of the next combat round.

But the cost! The countless hours painting each one!

I present. . .print & play miniatures!  
Beautifully or horrifyingly rendered, all images are downloadable as pdf files, which patrons can print on heavy paper, cut out, and fold to create intricate and unique game pieces.
Maximum Miniatures is here to level up your game.
I've never been one to Min/Max my characters, but I'm here to MAX/MIN your game - as in Maximum Miniatures at minimum cost to you.
Thank you for your support!
What will you get from Max/Min-ing?
All of my main releases will be downloadable free.
Again, I am taking a hiatus right now from producing new content, but all of my completed miniatures are still available in these tiers:
Pledge just $1/month for
*front and rear views for "immersive" miniatures that indicate facing for game mechanics and combat
*b&w line art versions
*thick outline options for easier cutting
Pledge $2/month for
all that, plus special extra versions of the minis, such as weapon, armor, and costume variations for humanoids; riders and handlers for appropriate monsters; and servitors, familiars, and thralls for overlords.
Pledge $3/month for
all previous tier benefits, plus at least one additional color option for each miniature. This will allow you to receive dark-elves with a high-elf pack, evil blackguards to battle it out with the paladins, or classic, old-school color themes for those of us that have been playing for a few decades.
Pledging at least $3 also gives you access to the Master List, where I compile links to every miniature, including all variations!

Pledging $5/month or more
means all previous tier benefits, plus... Sorry, not producing new content right now, so I will not be running polls. Currently, there are no special $5 benefits. Sorry and thanks.
Pledging $150/month for

all previous tier benefits, plus I will bring your character to life. Tell me just how you want it, and I'll make a miniature exactly to your specifications! Whoa! Only 3 slots at this level, to ensure I have time for all my patrons. Get all the info
here
.
*Note: This $150 option is still available, despite my mostly-hiatus!
Thank you so much!
Beholder
Beholder!
This many-eyed aberration is my favorite D&D monster of all time.
When I reach this goal, I will do a special "thank-you" release of a Beholder and some Xanathar Guild-Members.

1 of 4
By becoming a patron, you'll instantly unlock access to 40 exclusive posts
By becoming a patron, you'll instantly unlock access to 40 exclusive posts
Recent posts by Maximum Miniatures
How it works
Get started in 2 minutes