Maxine Red
is creating cute arcade/retro games with new ideas
About Maxine Red
Mooooo!
Welcome to my Patreon.


What is this place?
You found my Patreon page and I am happy to see you here!
What you can find here, are info about games and other benefits.


Where to find those games?
I only give updates here, make polls and similar, but you can find my games on

itch.io

!



What can I expect?
You can expect lots of games! I aim for 2 a month, but it can be more or less. The amount of games mostly depends on life situation and motivation.
But 2 games a month is my soft goal.

What are these games about?

They are mostly arcade style games. Remember those games that were popular on 80s/90s consoles? I try to recreate those, with new ideas.
Also platformer and RPGs are planned, but might be still a little far off.

What is used to make those games?
I'm using Pico 8, a very nice fantasy console, and Game Maker Studio 2 (trial currently) to make my games.
I also used SDL and C++ to write my own engine in the past, but moved to pre-made engines, as they allow me to make games a lot faster!
What benefits will I see?
Those change from time to time, but I make sure you get something extra for your money. This will include:

Seeing your name in credits


Voting rights

Development information, so you know what is up
This also may include:

Private streams

Exclusive content for games

Instant access to pay only games

Patreon only games

Your character inside of games



Is there other ways to help?
There definitely is!
First of all; every pledge is highly appreciated. Even $1 is showing me I do the right thing. So go for what you can afford!
If you can't afford $1 a month, that's fine too. I know how that feels and regardless of why, there are ways to help out without needing money!
You can:

Share/mention my games on social media or in friend circles

Play/rate my games on

itch.io

or add them to collections

Use other ways to make other people aware of what I do
All of those are highly appreciated, as more spread means that I have more chances to make a living.
So thank you in advance for helping out! <3


Where to find me

You can find me on

Mastodon

,

Twitter

and
Twitch
Select a membership level
Moo Lover
+ Show your appreciation
+ Access to Discord server
+ Be mentioned (by name), as a supporter, in game credits
+ Big thank you from me (big with a capital B)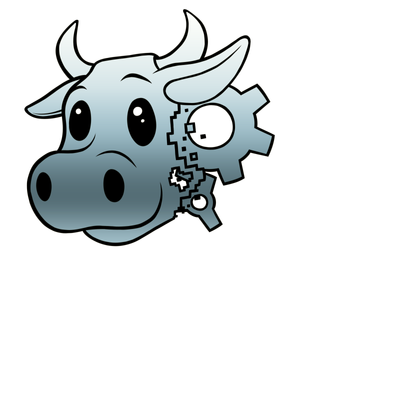 Rancher
+ All former tier benefits
+ free copy of finished games
Cowpoke
+ All former tier benefits
+ Being involved in game making*
*This includes polls (for features or other feedback) and being able to be included in games.
Being included into games requires the game to be able to and me seeing it fitting, as I don't want to force things into games that might not fit into
This roughly covers server and other costs + gives me a little breathing room.

Thank you a lot for making this possible!

1 of 3
Recent posts by Maxine Red