Max Sharam
is creating Video Art, Music Videos, Animations, VLogs & Original Music
Select a membership level
DOLLAR DOWNLOADS
Thank you. you are supporting me and that is huge—you'll get my patron-only posts and you'll also get information and downloads of some of my larger projects as they develop and so you know—your voice is just as important as the more well-off patrons who can spare $100.
RANDOM SURPRISES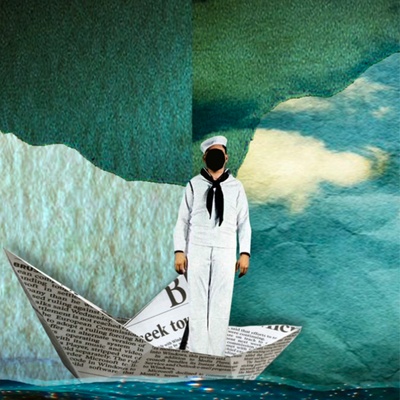 Dear Patron - you're supporting me a lot here. $5 a piece is really generous. thank you! You'll get a song plus random surprises in your email. I'll share extra stuff with you every once in a while, including more personal videos and photos (and sometimes AUDIO ESSAYS) that i don't want out in the public. I'm always open to ideas and feedback. I love your voice. I'm still learning.
AUDIO ESSAYS
Remember when we used to pay twice this for a CD?  Now this is a lot of money to give to an artist — thank you. But I'll make it worth it: you'll get free Dollar Downloads, Random Surprises AND access to my patron-only Audio Essays - yes I'll record/perform chapters of essays i have written over the years. I am writing and recording these essays in my home studio. I love doing these—but you know i have OCD and am a bit anal...and it can take a while to get them "write".  But you will be first to listen. And your feedback will be invaluable.
About
Max Sharam is an award winning musician and artists. The first female artist in Australia to be nominated for a record breaking 8 Aria Award Nominations - these 
Australian Record Industry Association (ARIA) Awards are Australia's most sought after and prestigious music awards, awarded annually to outstanding bands and artists.
Sony Artists, SILVERCHAIR and Australia's Tina Arena beat Max to the altar, discouraging perhaps for an artist with so much talent and the future at her feet..but Max's work was and remains all her own, ideas driven this gifted song-writer, producer and video director's pleasure is derived from creating her own work— her independence paramount to her success. 
For more on Max Sharam's career history please go to 
https://en.wikipedia.org/wiki/Max_Sharam
Meanwhile as she moves into the 2020's with her new body of work, Max would love to have you one board.
We're still in the process of setting up our patreon community. Please sign up so we can keep you in the loop. Thank you for your visit.
Become a patron to
Connect via private message