Sarah McLeod
is creating a wolf pack
Select a membership level
PUP
The foundation of our pack with the most potential to rise through the ranks. The first cut is the deepest so start here and see if you dig it! For your loyalty and support you will receive an invitation into our secret world. Being a pup you will have access to a lot of my personal videograms, be it goofy or informative, a virtual wolf ticket to select official live streams and a free download of new songs the minute they are finished! None of this waiting for a good time to release crap, i'll write it and drop it in the pack straight away! You will also be eligible for members only cost price on McLeod's Wolf Pack exclusive merchandise (not available to the public) and early access to updates, tickets and releases.

SCOUT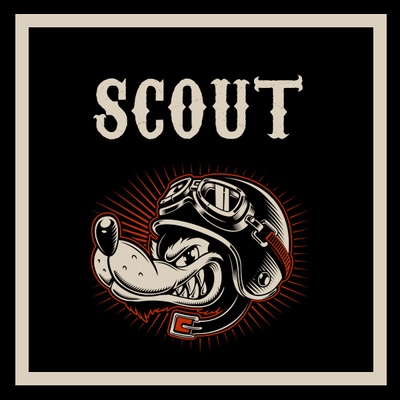 With a slightly beefier level of support, you will be rewarded with all of the perks of a Pup, PLUS further and more personable access into our secret world with me as your pack leader. As a Scout pack member you will unlock the next level of video posts, including songwriting sessions/ tips , singing coaching/ tips , gear talks and opinion polls. You will also receive 10% off official Sarah McLeod merchandise.

HUNTER
The Hunter helps to feed the pack and therefore has more say in pack decisions. The Hunter will be entitled to all of the perks of a Pup and a Scout PLUS an interactive voice within the pack. We will have 'pack hangouts' which will consist of live interactive discussions , sharing tips , stories and creative ideas. Those of you who are songwriters are welcome to send your tracks to me directly for feedback/ advice. Hunters will also have access to spontaneous unofficial live streams and behind the scenes video posts. The Hunter will be invited to exclusive events and have access to previously unreleased songs, demos and archival material (on condition that it stays within the pack!!!). You will also receive a VIP WOLF PACK laminate , gaining you free entry to any Sarah McLeod solo show (excluding festivals ) . You will also receive 20% off Sarah McLeod merchandise.

About
Hello and welcome to the future! This is McLeod's Wolf Pack, a subscription-driven club of like-minded people who are into music, hopefully my music, and care about the art I create, and each other. It may have been inspired by the corona crisis but the more I think about it the more excited I am about working this way and wonder why I didn't do it before. My aim is to develop a safe space where I can let it all hang out creatively and build an audience of supporters who I can be real with and let into my little world, our world. To date I've been quite guarded about what I say and do on social media, I have deliberately kept my private life very private because I don't know who's watching.
I've also found the music industry very uninspiring for some time. I write a lot of songs but I don't release them, I can't afford to! It costs a lot more to record, promote and release a song than any return I would ever make back from it. So I just tour mostly my back catalog and play the odd new song if I feel the crowd is engaged enough to wanna hear it.
But now we are in a new world and we know how to target our audiences, we don't have to waste time and money trying to appeal to everyone, we can find fans who care enough to put skin in the game and deal directly with them, it's a much more economical way of working. And may I say I'm very inspired by the idea of this, having a network of people who support me and are waiting to hear what I will send them next is so fucking exciting, it gives me a REASON TO CREATE !!!!!!!!!!!
I take great pride in my work and I don't do anything by halves, I have so many ideas but never the support network to make them a reality. If you want to join me on this journey and become a wolf pack member, I will make it my full-time job to give you the best work I can. As a pack member, your voice is very important to me, I want to hear your ideas and what you have to say as we connect on a deeper level and gain each other's respect. I will let my pack members in on everything I do and all my hair brain schemes and concepts, be they genius or ridiculous, and we will poll it out together to see which ones survive and which ones reside on the cutting room floor.
As a pack member, you will become part of my inner circle. A very important part of being in this gang is that all content shared within the pack is strictly confidential, that is what makes it so freeing. Everyone in the pack must respect each other and their creative gunfire, there are no bad ideas and opinion polls should be healthy and supportive.

I take serious pride in what I do and I work SO MUCH BETTER when I have an audience that I want to impress. My mission will be to gain the respect and love of my wolf pack. If you hate it you can unsubscribe at any time, if you love it you can move up through the ranks, either way it is an interesting and thought-provoking exercise that I hope we can all enjoy. Thank you for reading, you've gotten this far so that's a good sign. I hope we can have a long and happy life together, goofing around and enjoying the power of music.
Woof
x
Sarah (AKA Pack Leader)

PS
Please note the subscription fees are in US dollars, there was no option to have it in Aussie dollars because the Patreon website is American. So, because of the unstable dollar fluctuation we will keep a close eye on exchange rates and make sure that the amount you pay after the exchange is in the ball park of what it would cost in Aussie dollars.

GOALS! YES Great idea! How about when we reach 500 pack members I give everyone my first piano song? I've been squirreling away writing songs on piano for about a year now, I'm still very clunky, I look like I'm in the Thunderbirds when I play but I'm getting there. Like all my instruments I don't get lessons or anything, I just bust around the keys and press shit until it sounds good to me. I've noticed my piano songs have become very personal, the romantic nature of the instrument takes me to a different place. I love it and I love the piano, I think it's sexy, I stare at it a lot, fuckin sexy ass thing it is :). No one has heard any of my piano songs yet but if we get to 500 I'll drop the first one! Sound like a plan? x
1 of 1
By becoming a patron, you'll instantly unlock access to 10 exclusive posts
By becoming a patron, you'll instantly unlock access to 10 exclusive posts
Recent posts by Sarah McLeod