McSweeney's Internet Tendency
is creating daily humor almost every day
Select a membership level
Decorative Gourd Tier
Bronze Gourd Tier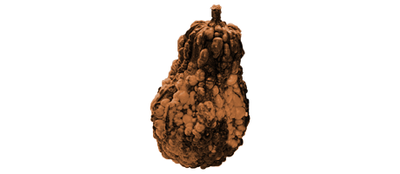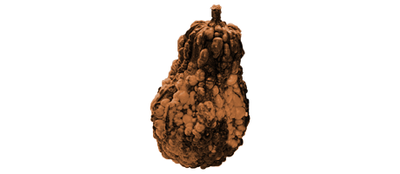 Your name on McSweeney's Internet Tendency's Patreon Donor Wall of Fame page
Baroness Elsa Schraeder-Level access to our exclusive Patreon page, featuring updates from Chris, our well-meaning and unfashionably attired editor, sneak peeks of future Tendency articles, as well as access to the return of our long lost and beloved column, McSweeney's Recommends
A reusable 10% off discount code at our store
Silver Gourd Tier
All previous awards
Conquering Wi-Fi Hero Level access to our Patreon page, featuring interviews with Tendency contributors old and new ("Tendency Contributor of the Week"), special calls for Tendency content from our editor
A reusable 15% discount code at our store
About McSweeney's Internet Tendency
Since our start in 1998, 
McSweeney's Internet Tendency
has provided the information superhighway with daily humor almost every day. Our audience has grown over the years, and now millions of people visit our site each month. Some people read our articles to help get through their workdays; others find our satire helps them make sense of the madness of the world.
We are proud of our legacy. While we have published the legendary (Steve Martin!), the famous (Ellie Kemper! Jesse Eisenberg!), we also have been among the first to publish writers who have gone on to write for dozens of other places far more prominent and important.
The thing we are most proud of is that for many of our contributors, McSweeney's Internet Tendency is the only place they've ever published publicly. At some point, something funny or odd occurred to them – a 
list
, an 
open letter
, a 
short imagined monologue
– and they had a place to put that funny and odd thing in order to share it with the world, a private joke made public.
Some will be surprised by this, but for the entirety of our existence, McSweeney's Internet Tendency has never had more than 1.5 staffers at any given time. Right now, the website's sole employees are Chris Monks, who works from his couch in his suburban Boston home, and Lucy Huber, who helps out part-time from her own couch one town away from Chris.
Why Are We On Patreon?
We have never been all that concerned about money at McSweeney's Internet Tendency.
In its earliest incarnation, at the dawn of the public internet, no one really thought about the web and money, and for all we knew the whole silly thing would implode in a couple of years.
When it seemed like the internet was indeed going to stick around, McSweeney's Internet Tendency continued thanks to the support and relative largesse of McSweeney's publishing arm, as the website remained a zero-revenue-generating entity.
As the economics of independent publishing continued to change, and McSweeney's transitioned to a nonprofit entity, we found ourselves at a point where we had to plan for a sustainable future.
We've considered a number of options – erecting a paywall, sponsored content, introducing many more ads, including those ones where the text suddenly splits open and an ad for a stool softener begins. For various reasons, mostly because we think they ruin the experience of enjoying the daily humorous content, we've elected not to take those routes.
Fortunately, we have Patreon, a way to connect to the readership we hope to serve. And as we considered the possibilities of Patreon we became excited as we realized that we could do better than simply sustain the status quo.
What if we could achieve some of our longstanding goals?
We thought.
Like what?
We replied to ourselves.
Like these, which we managed to pull off in the first three years of Patreon support, thanks to generous folks chipping in a bit each month, commensurate with their enjoyment of the daily humor we publish:
• Paying our writers
• Increasing Chris Monks' part-time pay to reflect the full-time nature of his job
• Hiring additional part-time staffers to support editorial work
Our Goals
$6000/month – Status quo. The McSweeney's Internet Tendency you've come to know and love for as long as we can keep this up.
[UPDATE: GOAL MET!]
$8000/month – Contributors start getting paid!
[UPDATE: GOAL MET!]
$10,000/month – Money from this goal will go toward supporting the Tendency editorial staff. [
UPDATE: GOAL MET!]
$15,000/month – We increase staffing to allow for more topical content and to bolster our editorial department.
$20,000 (and above)/month – More for everyone! Larger payments to contributors and staff writers. Increased salaries for editorial, and a bigger contribution to McSweeney's publishing.
We hope you'll consider becoming a Tendency patron. We'd really like to keep growing this thing and help our writers launch and sustain their careers. Who knows, maybe we'll even be able to buy Chris and Lucy new couches.
More for everyone! Larger payments to contributors and staff writers. Increased salaries for editorial, and a bigger contribution to McSweeney's publishing. We'll look into buying a jet.
5 of 5
By becoming a patron, you'll instantly unlock access to 310 exclusive posts
By becoming a patron, you'll instantly unlock access to 310 exclusive posts
Recent posts by McSweeney's Internet Tendency
How it works
Get started in 2 minutes