Meandmyhands - Katharina Forster
is creating Sculpture | Installation | Participation
Select a membership level
written studio entry I
DE:
Ein bis dreimal pro Monat berichte ich aus dem Atelier - persönlich und nah.
Erfolge und Stolpersteine, Denkmodelle und Erlebnisse teile ich im Sondernewsletter auf Deutsch. Mit meinen Kunstpaten weiß ich, dass ich eine interessierte Leserschaft habe, die meine Texte wertschätzt.

(Ob Sie sich für written studio entry I, II, oder III entscheiden, obliegt ganz Ihren finanziellen Möglichkeiten und hat keinen Einfluss auf Inhalt oder Häufigkeit meines Schreibens)

E:
This is for you, if you like to receive 1-3 monthly newsletters about me working as an artist post the year 2020. (original written in German)
Thanks to my Artpatreon, I knwo I have an interested audience.

(whether you choose written studio entry I, II, or III is totaly up to your financial situation and has no effect on quality or quantity of me writing to you)




written studio entry II
DE:
Ein bis dreimal pro Monat berichte ich aus dem Atelier - persönlich und nah.
Erfolge und Stolpersteine, Denkmodelle und Erlebnisse teile ich im Sondernewsletter auf Deutsch. Mit meinen Kunstpaten weiß ich, dass ich eine interessierte Leserschaft habe, die meine Texte wertschätzt und mehr von meiner Arbeit erfahren möchte!

(Ob Sie sich für written studio entry I, II, oder III entscheiden, obliegt ganz Ihren finanziellen Möglichkeiten und hat keinen Einfluss auf Inhalt oder Häufigkeit meines Schreibens)


E:
This is for you, if you like to receive 1-3 monthly newsletters about me working as an artist post the year 2020. (original written in German)
Thanks to my Artpatreon, I knwo I have an interested audience.

(whether you choose written studio entry I, II, or III is totaly up to your financial situation and has no effect on quality or quantity of me writing to you)
written studio entry III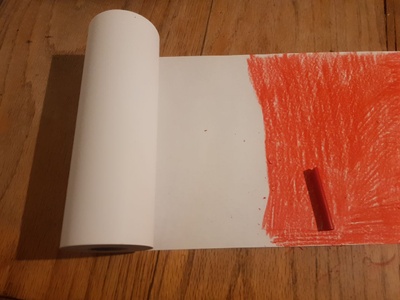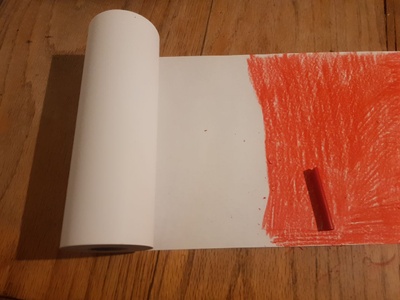 DE:
Ein bis dreimal pro Monat berichte ich aus dem Atelier - persönlich und nah.
Erfolge und Stolpersteine, Denkmodelle und Erlebnisse teile ich im Sondernewsletter auf Deutsch. Mit meinen Kunstpaten weiß ich, dass ich eine interessierte Leserschaft habe, die meine Texte wertschätzt.

(Ob Sie sich für written studio entry I, II, oder III entscheiden, obliegt ganz Ihren finanziellen Möglichkeiten und hat keinen Einfluss auf Inhalt oder Häufigkeit meines Schreibens)

E:
This is for you, if you like to receive 1-3 monthly newsletters about me working as an artist post the year 2020. (original written in German)
Thanks to my Artpatreon, I knwo I have an interested audience.

(whether you choose written studio entry I, II, or III is totaly up to your financial situation and has no effect on quality or quantity of me writing to you)
About Meandmyhands - Katharina Forster
As an interdisciplinary artist I am intrigued by the diversity and interconnectedness of our world today.
How whatever we do today, no matter how small or big, affects others on an immediate and global scale.
Thus, I draw connections between different topics, which reflect in my work through my choice of materials and technique. It is the work with my hands which eventually brings the whole sculpture or object together.
Finding my inspiration in everyday life and it's global relevance, I am guided by a strong sense for creating a sustainable and peaceful life and caring for nature.
I work in sculpture and installation using everyday materials such as used teabags, candle wax, colourful plastics and others. Others might include empty birds nests, 1-Euro cents or pacifiers and disposable diapers.
I have created this Patreon profile to share my artistic practice and to show you ways of interacting and participating.
With Patreon, I wish to pursue more of what I am good at: Working as an artist and sharing my work through
exhibitions
projects
public events
participation
sales
online platforms
Obviously all this requires time and space. Both often rare, it is with your generosity, that I am able to do more, and better, of what I already do:
Projects that strengthen awareness of sustainability issues
Projects focused on a peaceful life (more empathy amongst humans)
Aesthetic beauty created through the use of discarded and found materials
You'll find different tiers to choose from according to your likes, favours and resources.
As a Patron you'll receive benefits no-one else will receive and which I list here, dependent on your chosen amount and frequency:
In any case, whether you decide to only pay once or sign up for a longer time: I will send you a personal, hand written Thank You card!
Everyone who signs up on Patreon will receive an additional set of 5 postcards!
if you sign up for 6 month or longer, you receive a tailored art guide through your favourite city or destination in average every 6 month on request. I will compile a list of 3 max 5 arty places to go to where you are. This will be sent to you via Email or any messenger as itineraries.
Please have a look at my tiers and feel free to contact me, really, to ask whatever question arises.
Thank you!
Yours
Katharina Forster
When I reach $550 per month I know my studio rental including all extra costs is covered and I can focus more peacefully on my art making.
1 of 3
Become a patron to
Connect via private message
Recent posts by Meandmyhands - Katharina Forster
How it works
Get started in 2 minutes