My name is Bruce Whistlecraft, though I am better known as
Doktor A.
I love making robots, old fashioned robots, wonky vintage robots, classic horror icon robots and mostly mechanical Retro Futurist "Victorian" robots called
Mechtorians.
You can learn all about the 200 plus Mechtorian characters I have created over at 
www.mechtorians.com.

I have been making Mechtorians for over a decade and I intend making many more.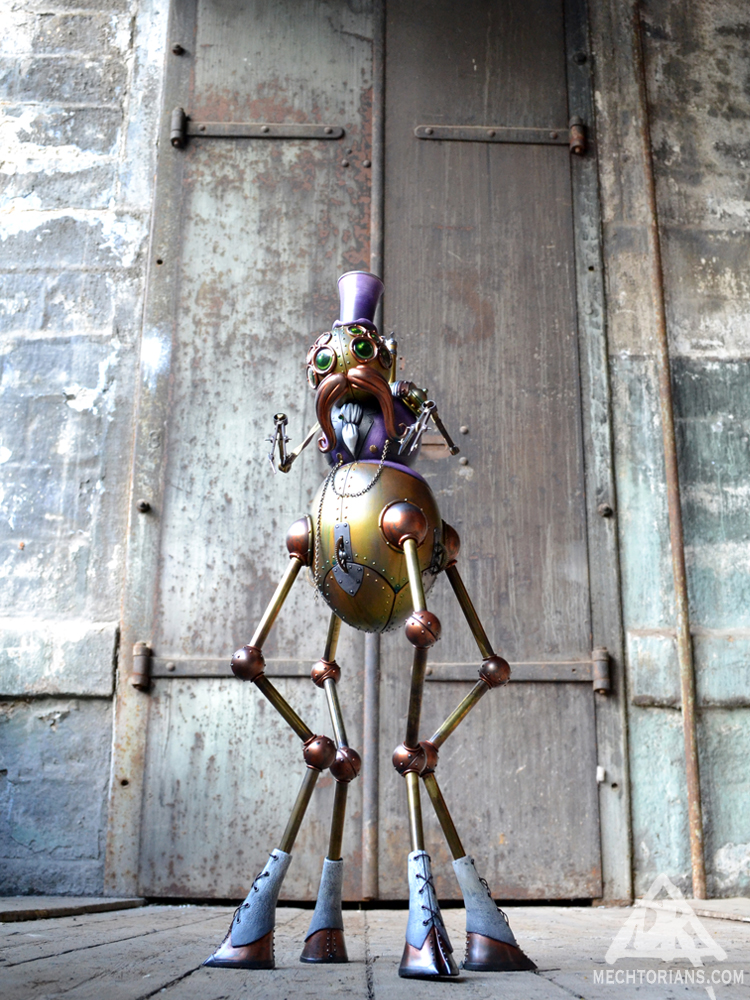 I use Patreon to show people who love my work just what goes into each new piece.
I mostly post behind the scenes images and information about my process and the tools and materials I use.
I have run many step by step guides detailing my methods.
I am an "old-school" model-maker by trade. I work with my hands and a few basic tools in a mostly analogue style. Though sometimes I employ a little digital magic here and there, it is as part of a larger project.
If you are a fan of my work or want to learn some of the stuff it's taken me years to figure out and refine then hopefully you will consider becoming a Patron of mine to get a glimpse behind the curtain.
And as well as supporting my work and getting exclusive access to the process you can also opt to receive splendid monthly rewards direct to your door anywhere in the world.
There are options for printed matter, original works and a surprise lottery for the adventurous.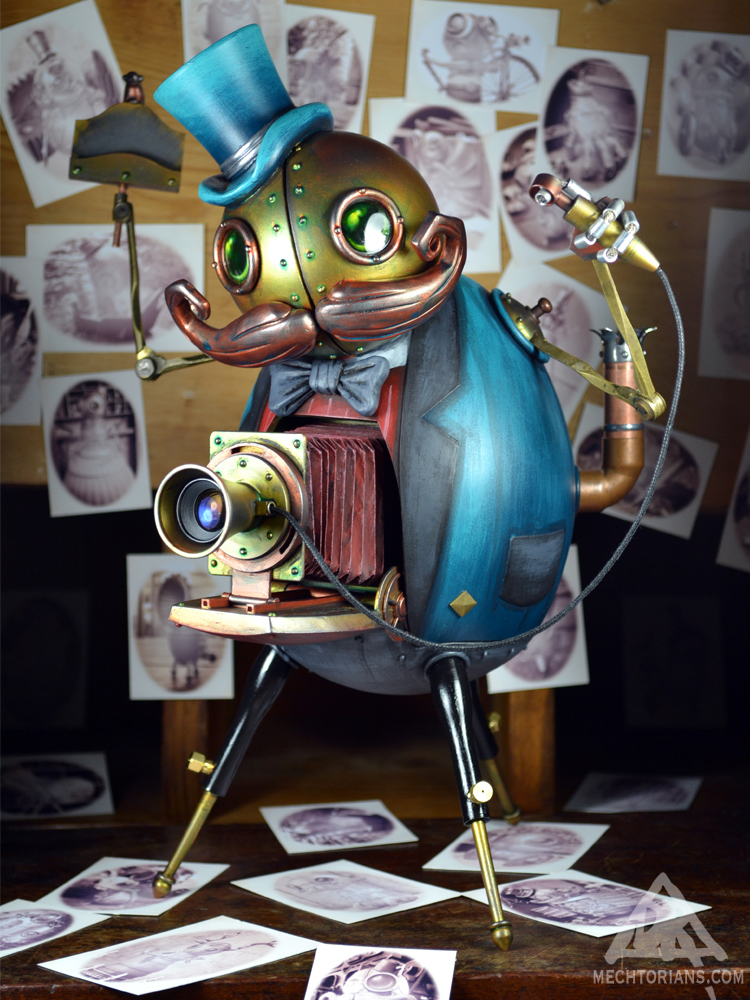 I also post news of upcoming events and products and give Patrons first crack at purchasing new works.
All this as well as my regular free updates on my characters is waiting for you.
So please think about becoming a Patron today.