Medicine Madison
is creating Photography, Painting, Drawings, Visual Art
Select a membership level
Get exclusive patron-only merch
Supporter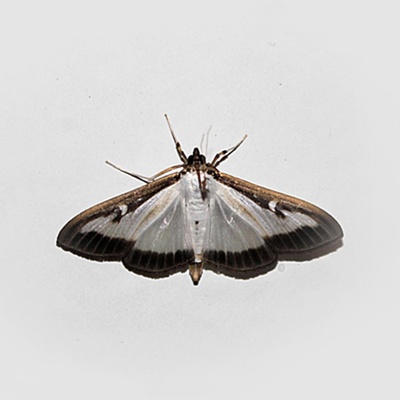 My most sincere gratitude
This tier is for those among you who simply wish to support me with a small monthly amount.
Acquaintance
My most sincere gratitude
Eligible for merch
A sticker with my painting, "Hallucinations".
Tea Time
My most sincere gratitude
Eligible for merch
Mug with my painting "The Merchant & The Goods".
Poster Amateur
My most sincere gratitude
Eligible for merch
Poster with a beautiful photograph in Cremona, Italy.
T-Shirt Lover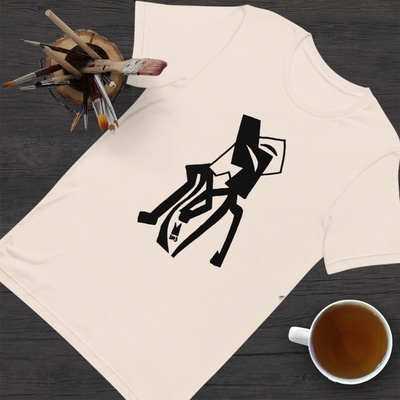 My most sincere gratitude
Eligible for merch
T-shirt with my drawing "The Lovers".
Friend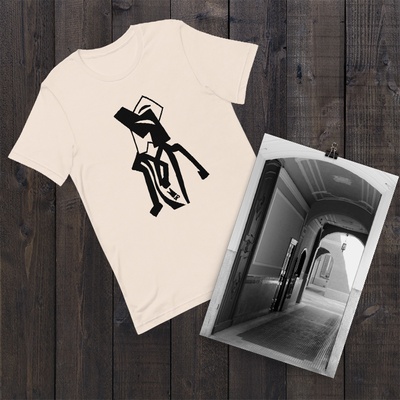 My most sincere gratitude
Eligible for merch
Includes
Exclusive T-shirt -

T-shirt with my drawing "The Lovers".

Exclusive Poster -

Poster with a beautiful photograph in Cremona, Italy.
About
WELCOME

Thank you so much for your interest in becoming my Patron!!

I'm honored and humbled at how my Instagram account has grown. So I want to give back to all of you. You are very special to me, so this is why I am on Patreon.
This current crisis has hit all artists very hard. This is why I encourage you to support me in any way you can. Every pledge is highly appreciated.
ABOUT ME
My name is
Medicine Madison
and I am a Romanian artist, photographer, painter, and classical violin student. I studied Photography and Video at the Fine Art University (UNARTE) in Bucharest, and I graduated in 2015. You may know me for my eccentric self portraits, my architectural photography, my paintings, or maybe the other art fields I experimented with over the course of my life.
ABOUT PATREON
Patreon is just like any monthly subscription, but instead of a magazine or a streaming site, you are
subscribing to an artist
– and you are receiving
tangible rewards for your generous effort
. All your pledges are appreciated, no matter the amount. Discover the
exciting rewards
I have prepared especially for you.

Exclusive, beautiful merch
is available for all tiers except for the 5$ tier.
All merch is available only for a limited time, there will be new designs periodically, so if you see something you like, grab it while you still can.

The 5$ tier is for those among you who simply want to support me
with a small monthly amount, but you will still get exclusive voting power and you will be part of this private community.
During the Renaissance, artists had patrons and their patrons contributed to the creation of masterpieces we are still admiring today – the patron served a fundamental function in the development of the Arts.
You can become just as important to the artistic world.
I will create and share my work no matter what, however, how much work I create depends on
YOU
.
So, if you want MORE, please consider a pledge - every bit helps!

GOALS / WHAT HAPPENS WITH YOUR PLEDGES:
I will buy art supplies in order to create more (including but not limited to: acrylic, watercolor and oil paints, brushes, pencils, watercolor pencils, varnish, linseed and walnut oil, canvases, wood, paper making supplies, mask making supplies, ingredients for self portraiture special effects)
I will invest in my education in order to bring you a richer and more diverse body of work
In time, I will invest in travel so that I can document new exciting places and share them with you.
I will invest in my well-being so that I can create for as long as possible.
I will also invest in my studio and equipment to make sure I bring it to a point where it is most suitable as an environment for creative work (including but not limited to: storage solutions, easel, trays, cupboards for supplies, stands for paintings).
I want to spend my life creating art, not worrying about money. Not being able to paint when feeling inspired is incredibly painful for any artist, including myself. Without your support, the availability of money dictates whether I can afford to paint. In general, I can afford to make 4-6 paintings per year. And this is A LOT LESS than I am actually capable of producing. In the rare instances when I have access to supplies, I can produce at least 4-6 paintings in a month. Since you enjoy my work, I assume that you would love to see (and maybe own) more of it!
If you support me on Patreon, I would be able to create much more, depending upon how many of you decide to commit, I could paint as many as 50 works in one year - you will have the chance to own my works, and you will have the chance to watch me as I create them.
DO YOU WANT TO FIND OUT MORE ABOUT ME BEFORE YOU BECOME MY PATRON?
If you want to find out more about me and my work before becoming my Patron, please visit
MY WEBSITE
& follow me on
INSTAGRAM

.
If you speak Romanian, here is
an interview about my painting exhibition "A PRIMITIVE NATURE"
and
an article about my self portraiture

.FURTHER READING: CURATORIAL TEXT FOR MY 2017 SOLO PAINTING EXHIBITION - A Primitive Nature - Curator & Author of the curatorial text: Elena Ghiţoiu
"A Primitive Nature" is, according to Medicine Madison, a "return to simplicity" (M.M) . What is the value of simplicity, what does it mean for each of us? We are only able to sense it when quietly looking at the work of art, as if following a ritual whose goal is self-discovery.
Marked by the totemic figure of the primitive man, the entire exhibit carries the stamp of a primitive wilderness, setting up the connection of man and inner rhythm. In this technological world, real communication between people is affected and after the Industrial Revolution the link between Man and Nature has constantly been eroded: "What we are currently experiencing is an obliteration from all that matters – profound contact between people, care and respect for nature, the spiritual relationship between man and art." (M.M)
The exhibition "A Primitive Nature" represents a journey to the most isolated realms of the world where Man still reigns over Nature. The Primitive Man is living in a society where pagan incantations and rituals represent the norm. These works carry an eerie and singular expression of primitive beauty, which is emphasized by a stylized figurativism reduced to essential traits.
The works signed by Medicine Madison employ a peculiar form of anthropomorphism, associated with vegetal elements. The powerful graphism of the brushstrokes and the geometry of the shapes contrast with the fragility and softness of the vegetation, often encountered in the pictorial space. The artist`s complexity is witnessed by the variety of the plastic techniques used: clay modelling, painting on canvas, glass and wood, embroidery and clay interventions on canvas. All these are based on the chameleonic nature of the human figure mostly materialized in a wide range of visual expression.
"Portraits of My Spirit" represent the proof of a figurative expressionism shifting the focus onto the values of the inner world, highlighted by the powerful contrast of the colours used. The series is shocking due to the artist's brutal approach of representing her own spirit under the form of a violent , self-induced exorcism. Sometimes the artist relates to people's triviality through self-irony, revealing an authentic representation.
Medicine Madison is a graduate in Photography and Video at the Fine Art University in Bucharest. Her artistic pursuit concerns the relation between one`s body and identity, a subject which she explores both in photography and painting. Self-knowledge is based on primary and natural manifestations, in other words, primitivism.
The works of Medicine Madison are remarkable due to the peculiar, ambiguous depiction of the human body. Because she is inspired by Classical music and the philosophical idea of the Renaissance man (namely, the idea of a complete artist), she decided to learn the violin at age 24, while continuing her activity as a visual artist.
How it works
Get started in 2 minutes