Lindsay
is creating Tarot reports, seasonal arts + herbal alchemy
Select a membership level
Gratitude
Patrons at this level receive my eternal gratitude, along with access to my Patreon feed, behind the scenes + project updates, polls, etc. 
Thank you!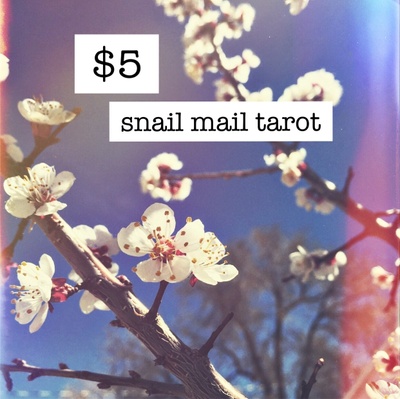 Snail Mail Tarot
Receive a monthly Tarot card from the Rider-Waite Smith deck delivered the old fashioned way - through the post! Also included will be a little handwritten note with some keywords for intuitive guidance. Simple, sweet, snail mail. 
Patrons at this level and higher also receive a 5% discount code to use at anytime in my online store.
This also includes rewards from the Red tier:
-  eternal gratitude
-  exclusive content and project updates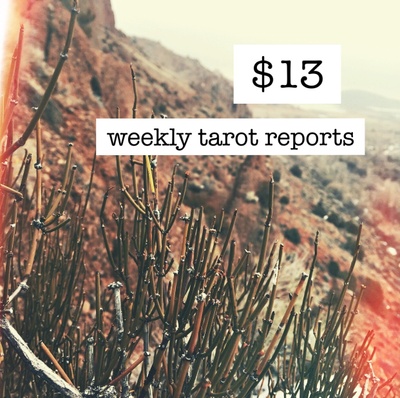 Weekly Tarot Reports
Receive access to weekly Tarot reports, written and shared each Sunday. Cards will be pulled and interpreted for the collective [ those who have pledged at this level or higher ].
This also includes rewards from the Red and Orange tiers:
-  eternal gratitude
-  exclusive content and project updates
-  snail mail tarot
-  5% discount code
About Lindsay
+   
M E D I C I N E   S U N
   +
arts + alchemy
+   +   +
Medicine Sun is a creative voyage that embarked on its maiden journey in 2017, under the name Blooming Light. The name evolved as I did, reflecting a new stage of personal growth and awakening as well as pointing towards our collective ascension into the Golden Age of Aquarius/Philadelphia/Satya Yuga.
I like to view Medicine Sun as a vessel, holding space for the work I do in the healing arts, with plant alchemy, artistic expression, and handmade adornments and wares. Through my expansion onto Patreon I have been able to evolve my work deeper in tune with the rhythms of the year, offering writings on the influences of astrological cycles along with the guidance of the Tarot, and seasonal shares of my artworks and herbal crafts. I intend to keep expanding my offerings here, and as of 2019 I have set my sights on sharing my presence via video and/or sound recordings in some form or another. More on that as time goes by.
+  +  +
The support I receive here goes directly towards helping me make a living doing things I truly love and am passionate about, and allows me to expand my visions to serve a greater collective purpose. Your patronage also helps support the maintenance of my little homestead and the care of myself and my partner. It grants me more freedom and time to focus on tending my gardens, seen and unseen. For all this and more, I am truly grateful.
If all goes well on this creative journey, the funds made from sharing my work through Medicine Sun will also go towards the manifestation of a brick and mortar shop and healing center, where this work can continue to grow and serve the local community where we're based, in rural central Utah.
If what I offer here interests you, I would love to have your support. Any and all pledges are of utmost value, as you are truly helping to carve out the fulfillment of my dreams. Thank you!
+  +  +
As of 2019, 10% of funds generated through this page are donated each month to a non-profit organization doing good work in the world, such as 
United Plant Savers
, 
Dig Deep
, 
Center for Biological Diversity
 and 
Together Rising
.

+   +   +
Outside of Patreon, you can also find me on 
Instagram
and can shop my current selection of online offerings at
www.medicinesun.com.
Please feel free to send any inquiries or conversation starters through direct message or to
[email protected]
I N D E P E N D E N C E

Earning $500 / month provides enough to pay my bills and put aside funds for taxes. Anything leftover is put towards business expenses and supplies. 

After hitting this goal, I'd like to buy a professional printer to print my own stickers and artwork!
1 of 4