Select a membership level
Pledge $1 or more per month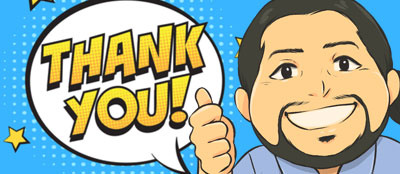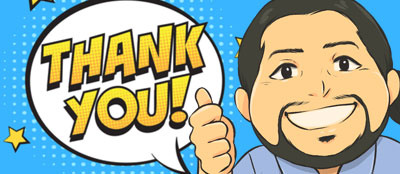 Patreon allows you to donate as much as you want, so if you feel my  content is worth more than $1, thank you! I really appreciate your support it really means a lot.
Using the Patreon feed, I can address your questions more readily than with Youtube or other Social Media.  I'm always looking for creative feedback, and suggestions on how to make our show better!
Pledge $5 or more per month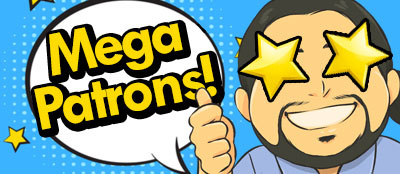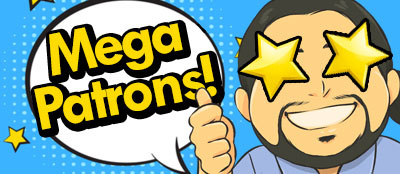 All $1 Benefits
Vote on new episode topics
Access to the MJR Exclusive Discord Server
Monthly Patreon Exclusive Hangout with Jay on Discord
About Mega Jay Retro

Hi! My name is Jay and I am the creator of 'Mega Jay Retro' a YouTube Channel about Classic Anime and Retro Cartoons.

I've always had a passion for Animation, the culture that surrounds it and more specifically Japanese Anime and the effect that is had in my life.  As early as I can remember, I've always loved cartoons, Saturday mornings were always my favourite day of the week because of the never ending shows on cable TV.  But once I discovered the series Force Five, and subsequent localized anime like Voltron and Robotech, the passion for Japanese Anime had ignited.

Forward 20 years, numerous conventions that I've been involved with, anime events which I've help to organize and run, and now its come full circle where I want to share my love of anime and cartoons with the rest of the world!



About The Show
"Mega Jay Retro" started as a recounting of my early years discovering the wild world of Anime in the early 80s and through the fansub days of the 90s and into the mainstream events of the early 2000s.  Originally it was just an outlet for me to remember fondly how I discovered the medium, and some of the shocking and funny moments that came along with this discovery.

My Youtube Channel Intro!

To my surprize, people started following my channel, and commenting on the episodes that I had published.  I realized then that there were others who still shared my passion for long forgotten Anime of the past, and I wanted a way to connect with these peers.

So I created the Channel "Mega Jay Retro" which now hosts several video segments of the show including:
- Anime Views with Jay Ban
- Growing Up 80s (Remembering 70s and 80s cartoons of yesteryear)
- My Anime Journey (where I recall my very first experience with true Anime on LDs in High school)

My goal is to reach other retro anime and cartoon fans who remember these classic animations, and create a community where we can appreciate these long forgotten series once more!



About Patreon
I've heard a lot of great things about Patreon and how it supports creators like me to continue to bring quality content out for the people who support the show.

As a hobby it was an occasional video here and there with no real direction, but recently there has been an interested from my supporters to bring out more and more videos.

Although I do enjoy making these videos, it does take time and resources which are difficult to come by, which is why I finally decided to reach out via Patreon.

If you enjoy what I do, please help support the show by donating as little as $1 or as much as you would like to on a monthly basis.  Every little bit helps, and will allow me to continue to improve my video editing skills, get access to new programs, and equipment which in turn will improve the overall quality of the show.


About The Campaign & What You Get
For as little as $1 a month you can help support my show, and in turn have access to vote on episodes, make suggestions to improve the show, and allow for access to new equipment, programs, and resources to help the show improve.

This means that you are helping to create new episodes, as producers, contributors, and adding creative feedback to improve the quality of the show itself.  In effect the show is now being created by you!


The Goal
My end goal is to create a show which people will look back fondly on, and remember these classic animation.  I also want younger audiences to take a look back at the animations of yesteryear and become interested in exploring the animations of the past.

I want to create a community where we can all remember what it was like to wake up on Saturday morning, grab a bowl of cereal and forget for a few hours that we need to go to work on Monday.

With your help, I know we can make it happen!

Thank you for your support and as always, Thanks for watching!

Jay

Currently the tools I use to create vidoes Adobe Premiere, After Effect, and Photoshop are all running on CS5.5 this is now considered outdated.  To create more engaging videos requires access to the latest tool sets available.  Your support can help with this goal.

1 of 4
By becoming a patron, you'll instantly unlock access to 13 exclusive posts
By becoming a patron, you'll instantly unlock access to 13 exclusive posts
Recent posts by Mega Jay Retro
How it works
Get started in 2 minutes