Megan Leigh
is creating music that heals, comforts, and inspires 🌟
Select a membership level
~ Barn Buddies ~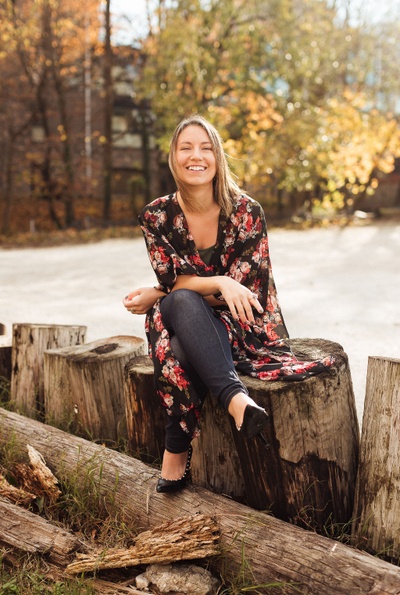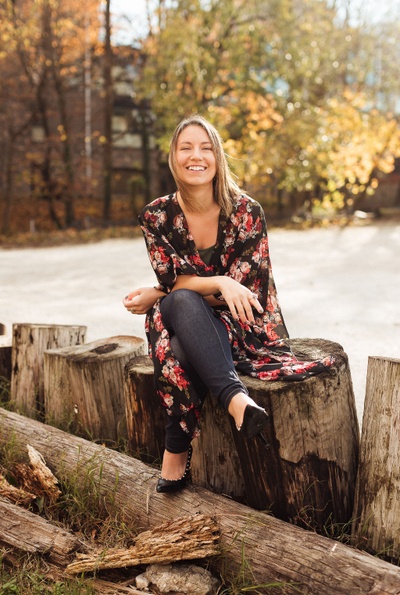 early listens to ALL new releases (how cool is that?)
monthly livestream performance / hangout on Zoom with Q&A - PLUS new announcements + updates  
FREE Megan Leigh merchandise
instant access to Meg's Motivators private Facebook group
*For more details, see my "About" section*
~ Super Supporters ~
one-of-a-kind video performing your song request just for you
"behind the song" videos for each new release
exclusive patron-only merchandise
ALL previous benefits :)
*For more details, see my "About" section*
~ Big Believers ~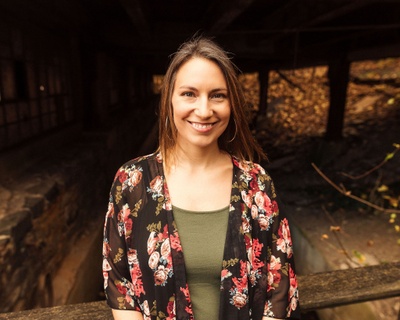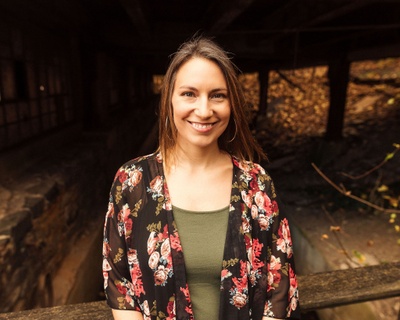 monthly 30 minute meetup, in-person or virtual
handwritten lyrics to my songs as they are released 
merchandise bundle, complete with signed photo & thank you note :)
ALL previous benefits :)
*For more details, see my "About" section*
About Megan Leigh
Hi there!  Thanks so much for taking the time to visit me on Patreon.  I'm thrilled you're here, and I would be so happy to welcome you into my awesome community of music lovers.
 
I've only come as far as I have with the support of amazing humans who want to connect more with me and my music, encourage my creative process, and join me in this incredible musical adventure!  I'd like to tell you what your support means for me, my music,
and for you :)
A little about me:

I'm a farm girl from Western Maryland who is still figuring herself out, and I've decided to focus on music to help me do just that!  My family is ridiculously important to me, and I have tried moving away only to always end up back home on the farm, which is where I feel safe, comfortable, and happy. 
One thing I know for sure... I am and have always been a singer.  When I was a little girl, I sang all the time - even when I was supposed to be quiet  :)  My mom recently stumbled upon a recording of me singing along with my dad when I was four years old, which of course brought us all to tears, as well as served to solidify something I believe I've always known: I was born to do this.
While I've been singing my whole life, I am in the early stages of my music career.  I took the leap into being a full-time musician just last year in June 2019.  Since then, I have been exploring my sound, learning more about my songwriting process, recording backing vocals and performing with several amazing artists in the DMV, attempting to learn 10 instruments at once, and writing and recording for both solo and duo projects.
I am so excited to release my DEBUT single 'In This Space' this year (to which you'll get early access if you decide to jump in on this journey with me - yay!)  'In This Space' contains shades of blues, adult contemporary, folk and more, and is hard to place in any one genre.  That is really no surprise, because personally, my musical taste is all over the place:  I grew up listening to oldies, I love rock, pop, singer-songwriter, emo, indie (...the list continues), and theater and show tunes hold a special place in my heart.  I find inspiration in just about every type of music, and my own music is a reflection of that.
I have big plans for an entire album, collaborative music videos, a fun interview series, and much more... I need your help to bring these dreams to fruition.
Why I use Patreon:

It has taken me awhile to get to this point - the point at which I can confidently ask for the help I need to be able to continue making music as an independent artist.  I have fallen in love with the community that music naturally creates; there is something so powerful about the way it brings people together. 
The Patreon platform harnesses that power and allows me to give back to the community that forms the backbone of my career as a creative.  This model is so important to me because it gives me 
regular monthly income
 while maintaining the freedom to create on my own terms.  That is a beautiful thing.
When I am struggling with imposter syndrome, I remind myself of something a dear friend once shared with me: It is selfish to keep our gifts inside. They are meant to be shared and enjoyed by all.  I have been blessed with this gift, and now the opportunity to really share it, and your patronage will help me do that!
How it Works:
To watch a quick video that explains more about Patreon, 
click here
. 
My Patreon page works as a monthly subscription, and you choose a tier based on how much you'd like to contribute each month for certain rewards. You can cancel any time, and setting it up is super easy.
Each tier builds on the last, with higher tiers offering additional rewards.  Examples of the goodies I'm offering: access to my personal blog and playlist, exclusive songs, videos, and livestreams, my latest merchandise delivered right to your door, a vote on which song I develop next, 1-on-1 sessions, and even a private concert!  ALSO, you get to see me do my happy dance as a thank you for joining :-D
Your pledge will go directly towards helping me make more music, sharing that music with more people, and bringing more peace and positivity into our everyday lives.
The fact that you read all this way means you'd like to support me in my creative journey, and I appreciate that with my whole heart.  I look forward to welcoming you into my inner circle!
~ 
Join me on my journey
~
More details about the awesome rewards :)
~ 
Barn Buddies
 ~ $5
* early access to all new releases (how cool is that?)
* at least one video monthly: behind-the-scenes, unreleased content, music video, podcasts, performance, me singing to my cat, or laughing at my cat being weird, learning new songs, songwriting sessions, and such things
* patron-only blog: my random thoughts & feelings, handwritten on pretty paper (and typed too, so you can definitely read what it says)
* monthly livestream hangout with Q&A / news + updates / I'll sing a little bit :)
* exclusive patron-only merchandise 
* voting rights on which song seed I plant & water next (meaning: you have a say in which voice memo clip you think I should work on turning into an actual grown up song!)
~ 
Super Supporters
 ~ $20
* one-of-a-kind video performing your song request just for you (twice a year)
* "behind the song" videos for each new release: I'll talk about how my songs came about, my inspiration & what they mean to me
* help me make important decisions! which song should I release next? what's the best album photo? which new flavor of ice cream should I try now? big decisions. sometimes I just can't do it on my own
* ALL previous benefits :)~ 
Big Believers
 ~ $50
* monthly 30 minute meetup, in-person when possible! otherwise, I will see you on the inter-webs
* handwritten lyrics to my songs as they are released
* merchandise bundle, complete with signed photo & thank you note
* ALL previous benefits :)~ 
Champions
 ~ $100
* a super awesome private house show (or private virtual livestream party, in case we can't make in person happen)
* let's write a song together! we will co-write the song, you can come into the studio with me to record, and play or sing on the track if you so desire! you are a rockstar, and so you'll get the rockstar treatment
* ALL previous benefits :)

~ 
Click here for your VIP Patreon Experience
 ~
Thank You!
A few FAQs:
Do I have to pay in US Dollars?
No - Pay in any currency!  As this is a US based website, everything is written in USD, but you can use any currency and it will be automatically converted.
How many songs or music videos will you release per month?
I will release a new song or video every month, and you'll always have access to all my previous posts.
Can I stop donating in the future if I can't afford it?
Yes - You can always log in to cancel your pledge, or update to your preferred amount.
I'm still confused. Can you help me?
Absolutely! If you have questions about using Patreon or encounter any problems with the signup process, the Patreon support team is very friendly and helpful. You can send them a message by
clicking here
.
If you have questions specifically about my Patreon page, rewards, or music - or if just want to say hi - please feel free to send me a message by 
clicking here
:)
By becoming a patron, you'll instantly unlock access to 44 exclusive posts
By becoming a patron, you'll instantly unlock access to 44 exclusive posts
Recent posts by Megan Leigh
How it works
Get started in 2 minutes