Melissa K. Vassar-Belloso
is creating Articles,OCs,Nonfiction Books,HTML5 Apps & Character Design Aids
Select a membership level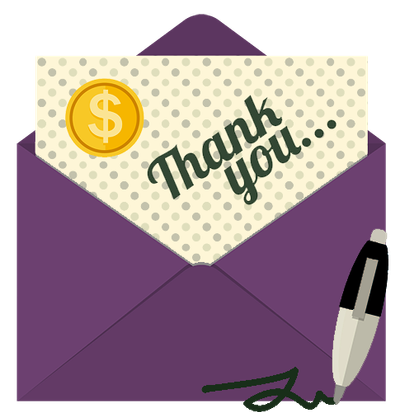 Audience
Limited (150 remaining)
General
A chance to be able to be part of my books coming to life through participation surveys,special mentions,chances to contribute content and even signed copies when I publish. (See page overview for tier specifics)
Access to a Patron Hub with downloads,exclusive content, and the ability to submit character requests 
A patron avatar (see overview for sample)  
Access to the initial sketch and final version of any artwork I post    
Character Digests
Access to a  4 character digest on Friday 
Monthly Perks Pack
 A monthly perk package that contains an extra character showcase
Includes Discord benefits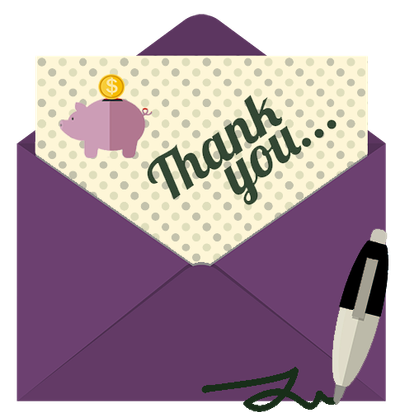 Recurring Character
Limited (120 remaining)
 General
 A chance to be able to be part of my books coming to life through participation surveys,special mentions,chances to contribute content and even signed copies when I publish. (See page overview for tier specifics) 
Access to a Patron Hub with downloads,exclusive content, and the ability to submit character requests 
A patron avatar (see overview for sample)   
Access to the initial sketch and final version of any artwork I post     
Character Digest 
Access to a  4 character digest on Friday 
Monthly Perks Pack
 A monthly perk package that contains an extra character showcase
Includes Discord benefits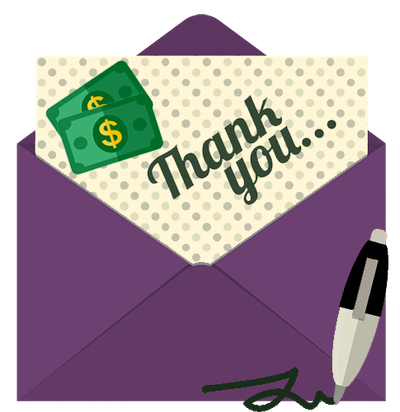 Supporting Character
Limited (120 remaining)
 General
 A chance to be able to be part of my books coming to life through participation surveys,special mentions,chances to contribute content and even signed copies when I publish. (See page overview for tier specifics) 
Access to a Patron Hub with downloads,exclusive content, and the ability to submit character requests 
A patron avatar you can request changes on at any time (see overview for sample) 
Access to the creation process of any artwork I post  
Character Digest
Access to an  8 character digest on Friday + access to a post of up to 5 bonus characters on Saturdays when applicable 
Monthly Perks Pack
 A monthly perk package that contains an extra character showcase,content preview and  5 downloadable vector characters for non-commercial/personal use 
Includes Discord benefits
About Melissa K. Vassar-Belloso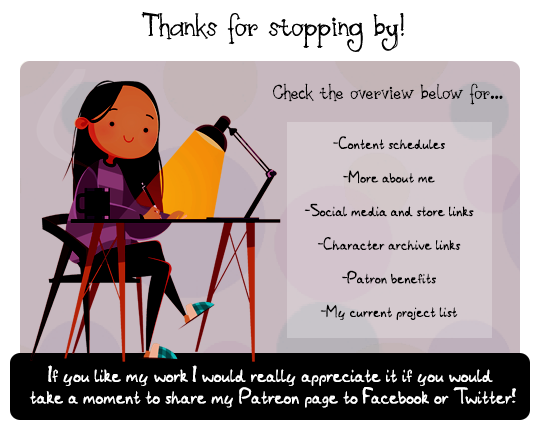 Next  Activity Newsletter/8 Sampler Characters:
March 1-5 2020

Next Fanpro Friday:
February 21,2020
Next Sampler Digest:
February 14,2020
Next Patron Perks:
TBA/pending active patrons
Check out my 2020 forecast in 
this post
! 
2020
Character
Log
(Updated
1/27/20)
0 Weekly characters (# may reflect characters scheduled to post)
20 Bonus characters (# may reflect characters scheduled to post)
0 Extra characters (# may reflect characters scheduled to post)
16 Sampler characters (# may reflect characters scheduled to post)
19 Fanpros (# may reflect characters scheduled to post)
5 Twitter characters
0 Manga Creator pages (# may reflect characters scheduled to post)

2019 Character Log 

128 Sampler characters were created.
30 Fanpros were created.
158 Twitter characters were created
39 Manga Creator pages were created

Current
Project
Goals
Planning and creating tutorials for the Character Studio series
Updating galleries and webpage 
Getting commission services established 
Adding new products to store collections
Planning TOAA/Creative Spectrum Digital Magazines
Prepping assets for "School Girl Creator" HTML5 app
Updating Couple Creator with new characters and an ability to change character size

I am a hobbyist artist,casual blogger, aspiring author,beginning HTML5 developer and an adult on the autism spectrum with a special passion for character design.I appreciate you stopping by and showing an interest in my work.I do a bunch of stuff for non-patrons and followers but you can also join me on my creative journey for as low as $2/month! 
Learn more about me and why I chose Patreon
in this post
!
Follow me on Twitter via @themeinav for creative quotes,art,characters and more all week 
Find more about my blogs and writing on Facebook at https://www.facebook.com/mkvbblogs or my general project page at https://www.facebook.com/MKVBBooks/ !
Did you know I have a store?
The Laughing Cat is the only place where you can buy awesome apparel,stationery items,drinkware and more with my designs. Check it out now at
http://bit.ly/shopthelaughingcat
!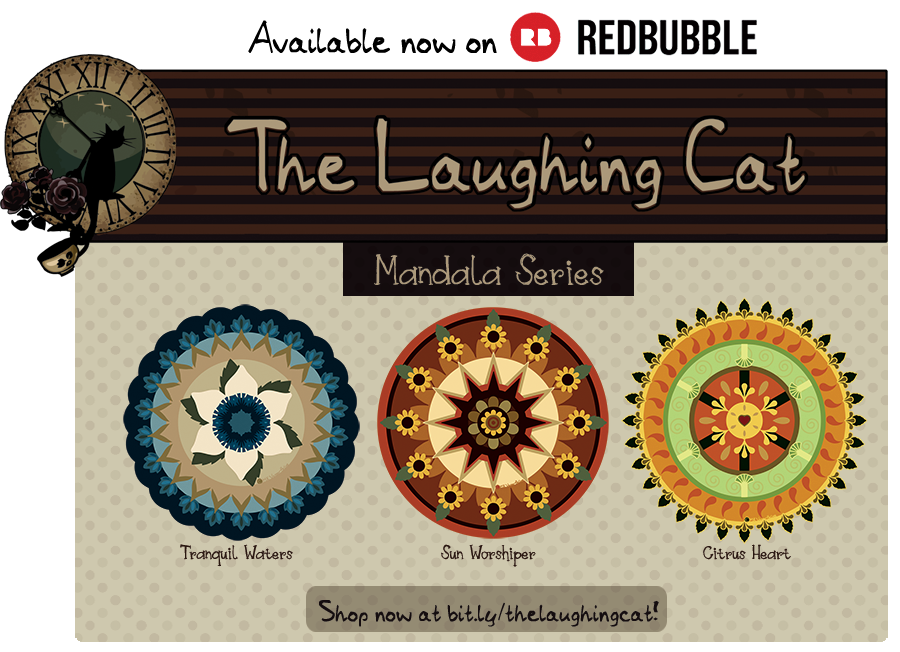 Please Note:I'm trying to get all the galleries up to date so they might look a little messy right now.  All the characters up this point are still readily available here on Patreon in the meantime under the OC & Previews category.

Galleries are being worked on in the following order


Regular Patron-exclusive archive (In progress)
Special Character Collections (Next in line)
Fanpro Friday (Due)
Sampler Archive (Due)
Add Twitter Character archive on site  (Due)


For Non-Patrons/Patrons


Twitter Characters (coming soon!)

Patron-Exclusive



Patreon will be switching to filtering who sees posts by tiers instead of by monetary amount as of November 7,2018. If you are thinking about hopping on as a patron please be aware that if you pledge with no reward or outside of tier you may have hiccups seeing content.

Please also be aware that as of October 2019 I have switched to charging up front so you will be charged immediately once you sign on as a patron and then the first of every month following that. I had some issues with people pledging,accessing content and then leaving before putting in an actual pledge so I'm switching payment setup to prevent any future content theft and prevent a few headaches. It also means I'm going to be much less reluctant to post more patron content while people are trickling in. 

 Not sure about becoming a patron yet? Not a problem!
As a non-patron who keeps an eye on my work you still get...


Access to read any news or updates I post about my projects
Access to the monthly Q & A Sessions (pending new questions)
Fanpro Friday every third week or when possible
Eight sampler characters every month
Light access to art content I post such as doodles and initial sketches
Access to suggest generators and sampler characters
A Teaser version of the extra character showcase (1-2 characters) and some details on what the content preview and design resource were when I post perk packs
2020 Sampler character weeks:5/15/20,8/14/20,11/15/20
My lowest tiers are 
$2 
&
$7
My middle range tiers are
$12
&
$25
My higher range tiers are
$40
&
$60

Details for what's included in each tier are below,organized by perk.

Please Note:
I produce some perks as needed, so when I have no active patrons some things like the character digests and perks packs won't be made and will only meet the needs of my highest currently held patron level.This is so I'm not diverting time away from projects that could be better allocated. Also, I am currently only infrequently posting art and blogs so any benefits for those will apply when and if I post those types of things.


Patron Avatars

Patron avatars will be used to represent you in special posts,streams etc. If you are in a mid or high tier you can also change your avatar to match your look at any time.
Discord Roles 
Being a patron means you can access the HaevenArts Discord server. 


Low tiers will be upgraded to the Tier 3 Patron role which allows for embedding links and gives you access to the general chat,generator room and art room text channels
Middle tiers will be upgraded to Tier 2 Patron which adds the ability to attach files and change your nickname as well as give you access to the character chats and critique room text channels
High tiers will be upgraded to the Tier 1 Patron role which adds the ability to use external emojis as well as access to the VIP Channels which will be added in the future such as a VIP Room that will be utilized if I start streaming and possibly a consultation room where you can schedule personal 1:1 chats with me for character design advice sessions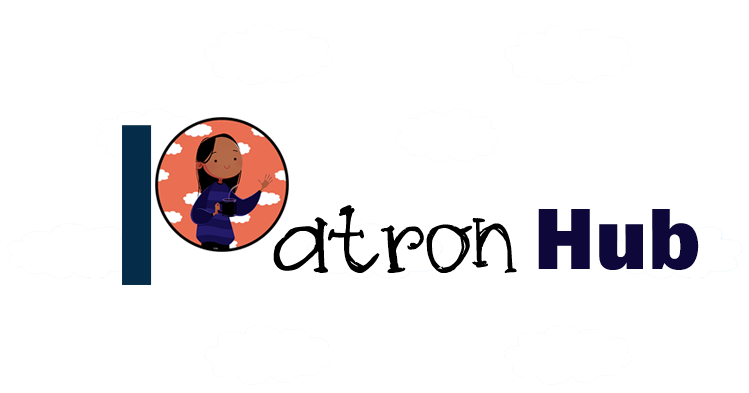 Access it now
to request characters, request your patron avatar, vote on the cover or suggest chapters for my upcoming book,send me outfits for my avatar or ask me a question! More is coming in mid 2020.
Weekly Character Digest (posted as needed)
Weekly character digests will be put out on Fridays and have 4-10 characters.
Low tiers will get 4 characters
Middle range tiers will get 8 characters
Higher ranger tiers will get 10 characters
Middle and high range tiers will get an extra post of any bonus characters made during the week on Saturdays when applicable
Art (when posted)

Non-patrons and all patron tiers will have access to the initial sketch phase and anything constituting as a sketchdump or doodle
Low tier patrons will have access to the final version
Middle  and Higher tier patrons will have access to the full creation process 
Perk Packages (posted as needed)


Low tier patrons will have access to the extra character showcase
Middle tier patrons will have access to the extra character showcase,content preview and 5 downloadable vector characters for non-commercial/personal use
Higher tier patrons will have access to the extra character showcase,content preview,5 downloadable vector characters for non-commercial/personal use and a design resource
Book Related Benefits


All tiers of patrons will be eligible for survey participation and the character contest for the concept sketching section of the Character Designer's Handbook as well as being mentioned in the books pending one successful pledge
Only $12 and up will get book chapter previews
All patrons pledging $12+ will be able to suggest one or more characters for the Character Studio books and be credited for the tutorial idea in the book
All patrons at the $60 tier will receive a signed copy of every book I publish (pending active patronage and good standing at the time of publishing)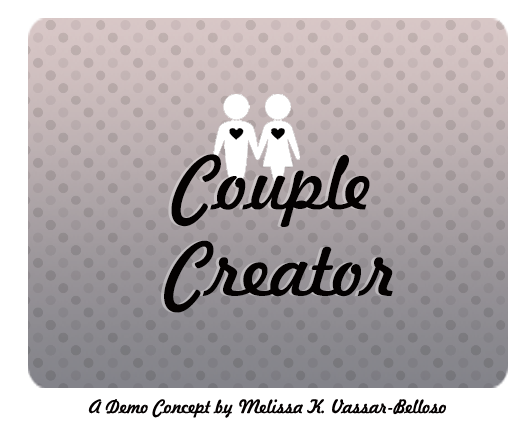 Couple Creator is my first demo HTML5 application. The app was meant to be a simple project I could work with while I learned some programming basics. The application allows you to put together a character couple from pre-made character images. It allows for multiple couple configurations and each character sprite can be flipped and moved. There are currently 150 character options in the program.
Try it out!:
http://haevenarts.com/couple-creator/
Documentation/Tutorial:
https://www.patreon.com/posts/how-i-made-28780350

Patron Edition:
coming soon!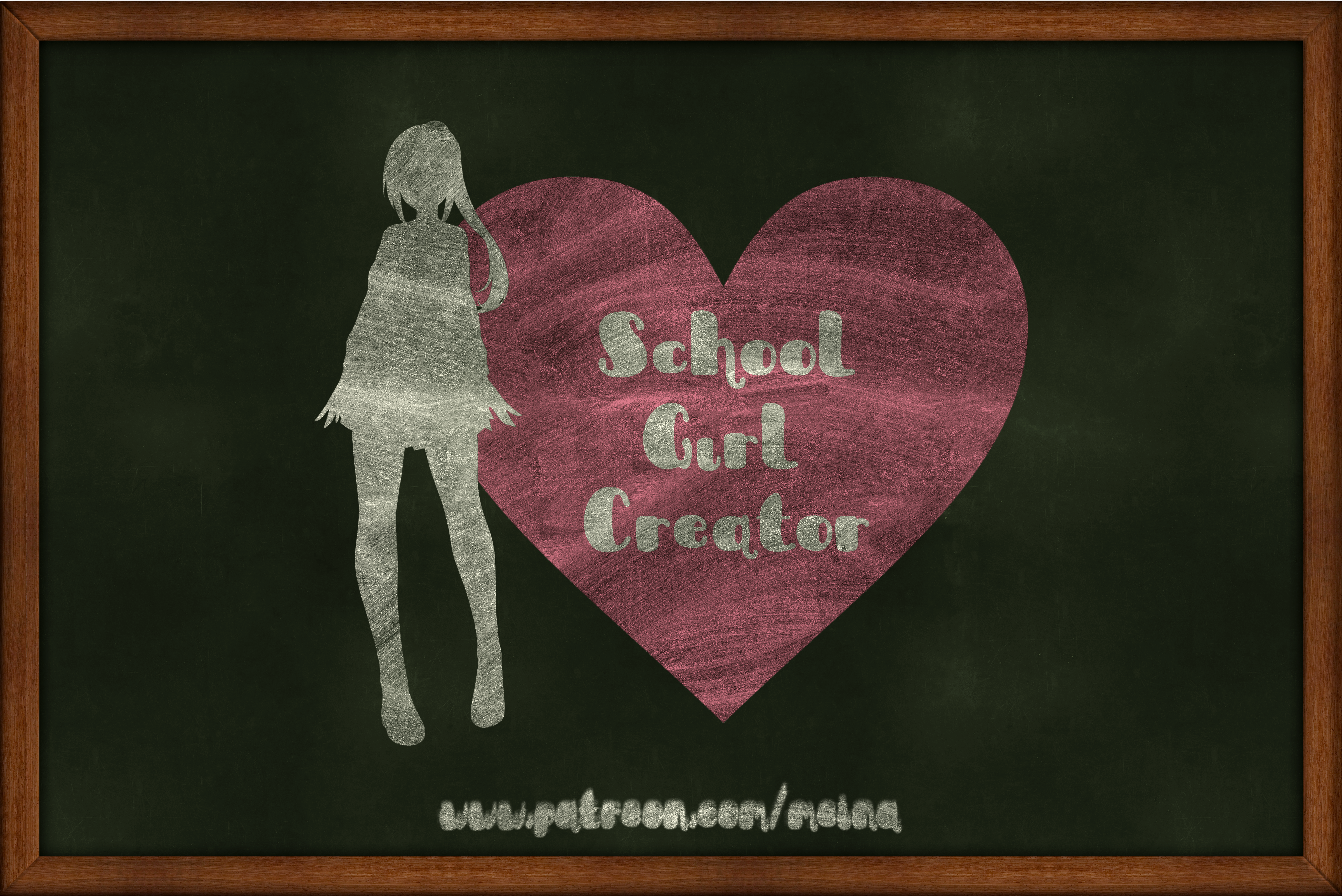 School Girl Creator is my second demo HTML5 application. This app is currently in development and assets are being prepped for it. It will be a more classic character creator that will allow you to create an anime school girl character. The current estimated release time for version 1.0 is in March 2020.
Try it out!:
[Not yet available]
Documentation/Tutorial:
[
Not yet available]
Patron Edition:
[
Not yet available]

Find the projects on Facebook at:
https://www.facebook.com/MKVBBooks/
Character Designer's Series
The Character Designer's series is all about a brand new way to tackle character design. The series is the ideal guide for learning to develop a character inside and out and not just another how-to-draw series.Whether you're a roleplayer,writer, artist, or even an aspiring manga-ka the series can help you create a well-rounded and unique character for any project.
Learn more
or 
read the book sample
now!
NEW! Character Studio Series
This series is going to be focused around character tutorials but with an approach that teaches you how to truly design them and not just draw them. Alongside the typical parts of each tutorial will be anatomical references,tips on hair and wardrobe design and guides to creating the best color scheme. Each book will have a minimum of 30-50 tutorials within a certain genre. I don't yet have a full page or any graphics for this series but I'm hoping to have more detailed information on it throughout 2019 or in early 2020. It is going to be the book series I focus on first because it carries a lower project cost to it than the Character Designer's Series and I can basically do most or all of it in house without buying too many supplementary graphics.

NEW! Thoughts of an Autie & Creative Spectrum Digital Magazines

Starting in 2021 I will be replacing my blogging activity with digital magazines. This project will be in the planning stages throughout 2020 and unveiled in early 2021.Each digital magazine will release monthly and contain a minimum of 5 articles. 
Find more about my blogs on Facebook at
https://www.facebook.com/mkvbblogs
!
Patron-Exclusive Blogs
Please note that these blogs are designated as patron-exclusive on my Wordpress blog and should not be shared,copied or redistributed outside of it or shared with non-patrons in any way. It will be considered theft. You may need to sign in to Patreon through my webpage at least initially to access these.
Suffrage or Stigma?:The Double-Edged Sword of Self-Disclosure
Do I Really Need to Take This?: The Epidemic of Medicating Side Effects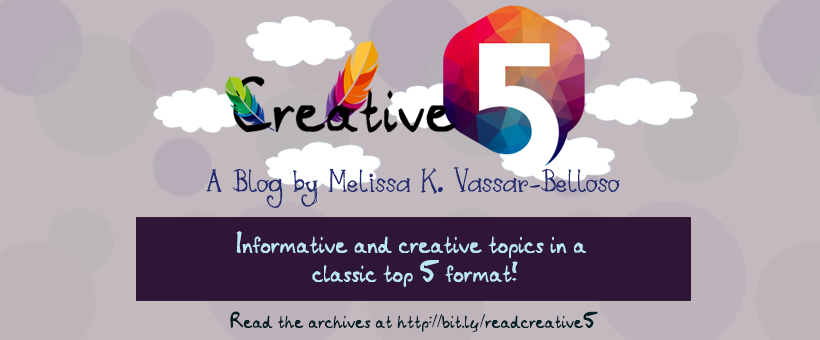 Read the archives at
http://bit.ly/readcreative5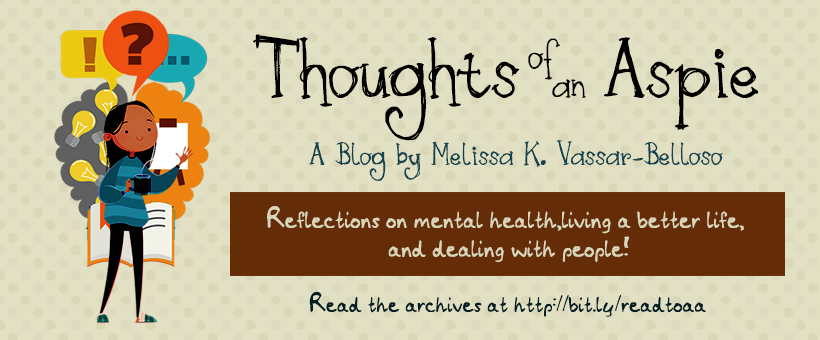 Read the archives at

http://bit.ly/readtoaa


Read more about my monetary goals here!
https://www.patreon.com/posts/32839469
+2 characters added to all weekly digests
3D & Vector characters added to higher tier perks
Character bases added to mid and high tiers
Design resources will trickle down to be included in mid tier perk packs
Bonus character digests will trickle down to be part of lower tiers
I will increase patron discounts being used at the time for any active commission services 
1 of 3
Recent posts by Melissa K. Vassar-Belloso
By becoming a patron, you'll instantly unlock access to 184 exclusive posts
By becoming a patron, you'll instantly unlock access to 184 exclusive posts