exaheva
is creating Mekka Nikki
Select a membership level
Prototype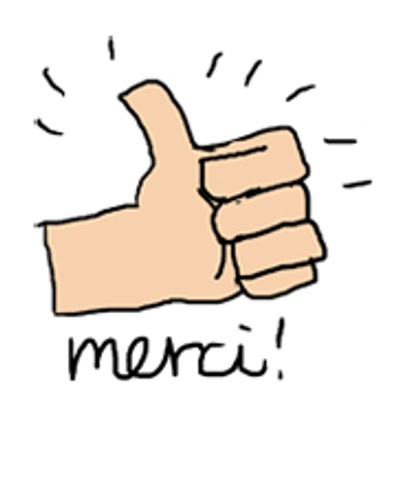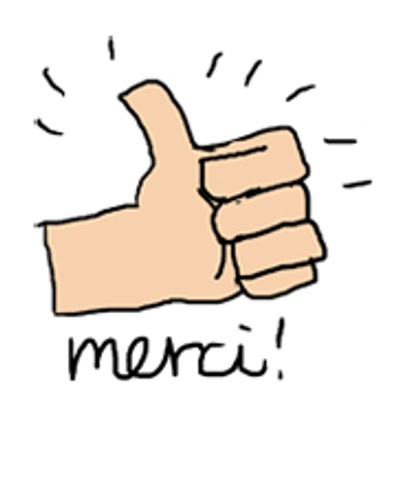 MERCI, 1 dollar ça peut paraître peu, mais TOUT part de là!!

Thanks! 1$ is the start of EVERYTHING!

Mimi-Robot
MERCI, vous êtes vraiment top, et du coup vous recevez par mail le
PDF de l'épisode
(en qualité normale)!
Thanks! Know that you will enjoy the Episode in a very good PDF version.
Robot parlant

WOW merci!! Vous recevez cette fois non seulement le PDF par mail en qualité OPTIMALE, mais également un PDF avec les recherches, des croquis préparatoire et même le storyboard de l'épisode!

Yee-Haw! Thanks a lot! This time you will receive the Episode in a considerable high quality PDF version, which will also include early drafts sketches, even the storyboard (that might be in french, just so you know)!

About exaheva
IN ENGLISH: (En français plus bas)
Hey there! we're
Félix Laurent
and
Exaheva
, two comic artists. We've decided to create a webcomic blending adventure, suspense and mysteries that you can read for free! This comic series is written and storyboarded by Exaheva, and entirely drawn by Félix Laurent... And translated by Billy Hyde.
Here is the plan :
we'll publish episodes (we're around 1 every 3 months now)
; that means
20 pages of prime story
, a sensational
one page bonus story
- made by an amazing guest, and on top of this, you'll even get
a character sheet
!
Everything will be free on the
Attaque Surprise website
!
This project clearly means a boatload to us, we are hoping that you will love it has much as we do!
If so, any support that you would be able to provide us with will be undeniably more than welcome.
Time to introduce Mekka NIkki. It's doubtlessly a comic, about a girl : Nikki.
Nikki lives in a small village and for generations a terrible illness has struck its inhabitants. It's simple, at any moment, they can be turned into stone, forever. The story takes place ten years after Nikki's father left the village to find a cure, without ever coming back.
And now, Nikki decides to get her hands dirty!
Rest assured, this is only the very beginning of an extraordinary adventure, you'll encounter many peculiar characters, and a lot of crazy stuff, but no spoilers here.
FAQ:
- I don't understand any of this.
My pledge is for how many times? And what is it really for?
> Patreon is a website that allows artists to receive payment on a regular basis. So when you choose the amount that you are willing to give, it is for EVERY episode (~one each month). Every time an episode is out, then money will get transferred, and ONLY WHEN an episode is out!
Obviously it only starts from the moment you subscribe. For example : Lets' say you subscribe AFTER the Episode #2 is out, you'll start sponsoring this exciting project when Episode #3 gets out.
Needless to say you can unsubscribe, or change the amount of your pledge at any point.
- I just discovered this webcomic, and I need the entire book collection, but it's already the 13'454th episode!!!
> So as you gathered from the pledge/reward list (below) : if you give 10$ you will receive the printed version of the episode. But only the episodes following your subscription, not the already out ones.
Don't worry, if you really want old printed episodes, send us an mail for ordering it ( exaheva[at]hotmail.com )
- I subscribed with a 10$ pledge to receive the paper version, but I didn't receive anything yet! IS THIS A SCAM???
> No it's not a scam. First, remember, you will only receive the book matching the issue following your subscription.
Then, you have to know that it may take some extra time to actually make the paper version, please be patient, you'll definitely be rewarded.
Some useful links :

- Collection Attaque Surprise (Official website with all the published episodes and other cool webcomics)

-
Facebook Page with news about all the webcomics
-
Twitter Attaque Surprise
-  Félix Laurent's Blog
- exaheva's Blog
- exaheva's Twitter

EN FRANÇAIS:
Coucou, on est
Félix Laurent
et
Exaheva
, on est dessinateur de bandéssinées, et on s'est dit qu'on allait faire une série d'aventure, de suspens, de mystères sur internet gratuitement! La série est scénarisée et storyboardée par Exaheva, et dessinée entièrement par Félix Laurent. On compte sortir
régulièrement des épisodes (on est actuellement à 1 tous les 3 mois environ),
comprenant
20 pages de l'histoire,
ainsi qu'
une histoire bonus d'une page
faite par un invité, et également
une fiche personnage dessinée
par Exaheva!
Le tout sera lisible gratuitement sur le site de la
Collection Attaque Surprise
!
Mais un tel rythme va être assez hardcore à tenir, et encore plus si l'on doit travailler à côté!!! D:
Voilà pourquoi on vous propose de nous aider à continuer Mekka Nikki! :)
Mekka Nikki raconte l'histoire de Nikki, une fille qui vit dans un village où, depuis des générations, une terrible maladie frappe ses habitants. À tout moment, ils peuvent se pétrifier pour toujours!
Dix ans après que son père soit parti pour trouver un remède sans jamais revenir, Nikki décide de prendre les choses en main!
Rassurez-vous, ce n'est que le tout début de l'histoire. Et ouais!
Le scénario prévu est conséquent et va j'espère vous passionner, car Nikki va rencontrer plein de personnages, et vivre vraiment des trucs dingos. Mais je voudrais pas vous gâcher les surprises, hihihi!

Quelques liens pour suivre tout ça :

-Collection Attaque Surprise (site officiel avec tous les épisodes, ainsi que d'autres séries gratuites!)
-
Page Facebook Attaque Surprise pour suivre les actualités des séries
-
Twitter Attaque Surprise
-Blog de Félix Laurent
-Blog d'exaheva
-Twitter d'exaheva
FAQ:
-Je comprends rien, je donne pour combien de temps, et pour quoi?

Alors, le concept de Patreon c'est de permettre aux artistes/créateurs d'avoir des revenus réguliers. Donc, en gros vous choisissez le montant que vous allez nous donner pour CHAQUE épisode (sachant que le rythme sera d'environ d'un épisode par mois, mais tant qu'on a pas beaucoup d'argent, il y aura souvent du retard). Chaque fois que l'on sort un épisode, le montant sera prélevé. Et SEULEMENT lors d'une sortie d'un épisode!
Et cela compte bien sûr qu'à partir du moment où vous vous inscrivez (ex : si vous vous inscrivez après la sortie de l'épisode 2, cela sera seulement à partir de la sortie de l'épisode 3 que vous allez donner!) et vous pouvez vous désinscrire ou modifier votre montant à tout moment.
Et donc, selon le montant que vous donnez, vous recevrez des cadeaux à chaque nouvel épisode !
La liste des cadeaux est visible plus bas!
-Aaaaah! Je me suis inscrit en vous donnant 10$ pour recevoir les épisodes en papier, mais j'ai toujours rien reçu, c'est QUOI CETTE ARNAQUE?
Hoho, ne vous en faites pas! Premièrement, c'est seulement à partir du numéro suivant l'inscription que vous recevrez les versions papiers par la poste! Deuxièmement, l'épisode met toujours un peu plus de temps à sortir en version papier, donc il faut être un peu patient! De toute manière, vous recevrez toujours le PDF par mail dès sa sortie si vous voulez le lire rapidement!
$120.41 of $850
per episodes
Si on atteint ce montant, on peut carrément dire qu'on a la plus belle vie de la Terre, c'est à dire qu'on peut payer NOTRE LOYER grâce à Mekka Nikki, et ça c'est vraiment hyper stylé. Je pleure de joie rien que d'y penser. On vous fera une autre BD de quelques planches gratuites pour vous montrer notre joie infinie!
A ce moment, c'est clair qu'aucun retard sur les épisodes ne sera toléré, et ça deviendra clairement la PRIORITÉ ULTIME.

If we reach that amount, we can surely say we have the best life on Earth, I mean we can PAY OUR RENT with Mekka Nikki, and that is totally HYPE. I'm crying tears of joy only thinking aboutf it.
We'll make another some-pages comic for free, to show you our infinite joy!
At this point, it's clear that NO DELAY will be tolerated, and this story will become our ULTIMATE PRIORITY!

1 of 3
By becoming a patron, you'll instantly unlock access to 5 exclusive posts
By becoming a patron, you'll instantly unlock access to 5 exclusive posts
How it works
Get started in 2 minutes