Melinda Ann Peterson
is creating body/mind practices based on Ancient Teachings & Modern Research
Select a membership level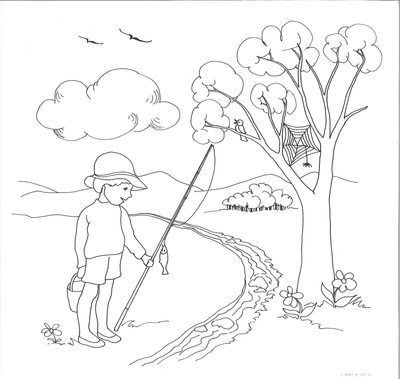 Young Bodies & Minds
God & Me Coloring Book teaches children about:
the Great Me (Spirit) and the little me (ego)
 Prayer and Meditation
Observing the world around them and on the inside of them
A guided meditation to be read during quiet time
Fun Yoga poses to learn & practice
Cute poems and drawings to download and color.
Start Your Inner Mind Journey
Basic breath practices to  form a firm foundation for meditation.
4-count breath
So Ham breath
Alternate breath
Pranayama
Bumble Bee breath
Pratyahara: purpose & practice
Guided meditations for  improving concentration & awareness
 Becoming the Witness
Awareness of Outer World & Inner Space
Candle Stare
Space Between Thoughts
Mind Practices 1 - 5
Resting the Body in Silence
Loving Oneself
Calming Agitation
Meditations for Expanding Consciousness
Ether meditation
Jupiter Connection
Meditations for Healing the Body
Ahimsa Yoga
Videos 
  The Healing Power of Yoga - 3 hours workshop
 Gentle Restorative Ahimsa Yoga - (videos under 18 mins.)
Whole body warm-up: Standing
Whole body warm-up: Floor
 Neck, face, eyes
 Shoulders, arms, wrists, hands
 Hips
About Melinda Ann Peterson
     Expanding your awareness is life changing! It opens your mind to new possibilities. It dispels the power of old beliefs that are holding you back. Seeing the bigger picture allows you just "be" peaceful, as well as, move forward with a feeling of inner confidence and trust.
   For the past 35 years, I have provided tools and insight that assists people on their personal journey  through the Outer World and Inner Space. I myself started this journey over 50 years ago by delving into the ancient teachings of Eastern esoteric texts and combining study with meditation and Hatha Yoga practice. I have combined this knowledge with the latest research on consciousness. Now, through Patreon, I am offering you my life's work: practices and thought-provoking ideas that establish a format for self-observation through deeply listening, watching and engaging in your own life through the use of my creations. This journey will lead you to your own Inner Teacher by teaching you how to walk on your own path. Please join me in this journey to discover yourself!

When I reach 25 patrons, I will create an article or sound file that answers questions submitted by my patrons. Send me your question today and give me the opportunity to provide an answer based on my latest findings and ideas about consciousness

1 of 1
Recent posts by Melinda Ann Peterson