I'm the author of more than a dozen books for kids, including 
The Prairie Thief
, 
Fox and Crow Are Not Friends
, the 
Inch and Roly series
, and the 
Martha and Charlotte books
. I also teach writing and literature courses, both locally and at 
Bravewriter.com
. Since January 2005, I've been blogging at 
Here in the Bonny Glen
, a chronicle of my family's reading life, our 
Tidal Homeschooling
experiences, and my many enthusiasms such as bee-and-butterfly gardening, learning to draw, fountain pens, and planners.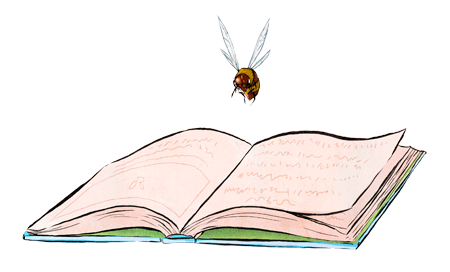 Life threw us for a loop this summer. We were in the middle of planning a move from San Diego to Portland, Oregon when I was surprised with a breast cancer diagnosis. The good news is, we caught it very early. We sped up our moving schedule, gave up Comic-Con, and got to Portland within a few weeks of diagnosis so that I could have surgery right away and do the rest of my treatment in one place. And here we are, settling into our new life. I'm working on a historical fiction novel for Knopf; I'm teaching Brave Writer courses and writing 
The Arrow
, a monthly literature guide; I'm beginning my new work as an advocate for supports for people with disabilities (like my 13-year-old son); I'm prepping for a new year of homeschooling adventures; and...I'm starting radiation treatments. 
Why Patreon? Why now?
Friends and readers have been encouraging me to launch a Patreon for quite some time. My blog archives are crammed with over twelve years' worth of book recommendations, educational resources, and discussions. Patreon provides an opportunity for me to put
more time into my creative work
and less into time-draining side-gigs like the pile of grantwriting work I took on these past few years. 
I have filled many a page in my notebook with ideas for
fun perks I can offer monthly subscribers
(like live-chat Q&A, personalized book recommendations, planner peeks, and writing process posts), but it took the tumultuous events of this summer to spur me to move those ideas off the page and into reality. 
So many of you have been kind enough to ask how you can help support my work.
I'm excited about the possibilities this Patreon opens up—a chance for me to share something special with people who value my work. Thank you!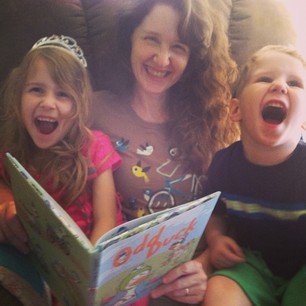 The bee illustrations on this page were created by artist Chris Gugliotti.