Melody
is creating knitting patterns
Select a membership level
※ Fingering weight ※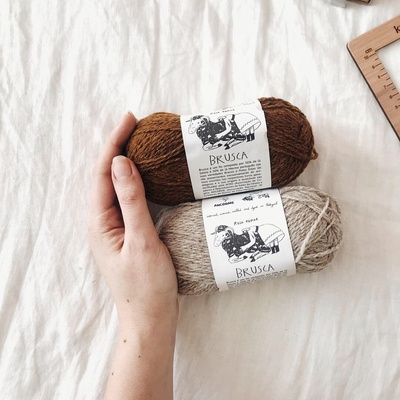 ※  Wool-related goodies※ 
What does it mean?
I feel so fortunate to work with amazing companies that support my work. From time to time they will ask me if I want to share some of their stunning products with you and/or offer some exclusive coupon codes, and when that happens I get so excited because I know that you will love it! 
So far we've featured and have been sponsored by these companies:
• Coffee house Knits
• Tines 
※  An inspirational yarn-related pictures and article with a recap of all the things that I've worked on during the month ※ 
I like to keep you in the loop, so every month I will post an inspiring (sneaky peeky) picture and let you know what has happened at the Mandarine's HQ last month.
※ Sport weight level ※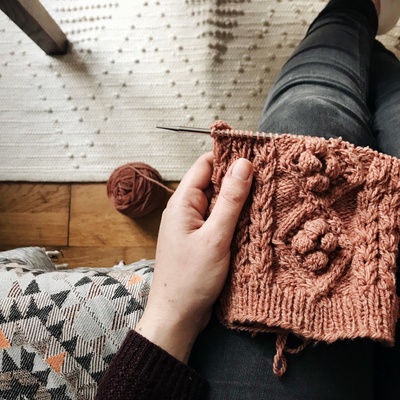 ※ All previous rewards from the 2$ tiers


※ An early access to my new self-published patterns ※


How does it work?
Whenever a new pattern is ready to be published, patrons in this tier get an early access of the new design.

When a new pdf pattern is released here on Patreon, the previous code/pdf won't be available for download anymore.



※ DK weight level ※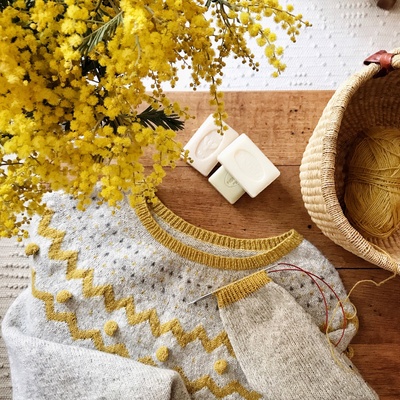 ※ All previous rewards from the 2$ and 5$ tiers ※

※  Sneak peeks and behind the scenes (exclusive weekly videos) ※ 
What does it mean?
It means that we will have a lovely chat a few times a month at my diner table. Well sort of :)
More realistically, I sit down and walk you though the design process: from sketches to swatches to the final sample, the secret collaborations and more! I don't get to acually talk about knitting a lot, so I really treasure that time when I get to talk about yarn, needles, and my crazy ideas to someone (I always imagine that I'm talking to a friend)!


About


Welcome to my Patreon page!

I'm a freelance knitwear designer. Most of my days are spent at home, playing working with yarn to create knitting patterns!
Yarn is my true love, and I feel so blessed to be able to create patterns that transform thread into beautiful pieces of knitwear.

Why did I join Patreon?
To share even more with you!
You might or might not remember that I used to record knitting podcasts on a regular basis on Youtube, but I had to stop at some point because as my designing "career" progressed or since designing has literally taken over my life (haha) I should say, it became harder and harder for me to share all the things that I'm working on.

But the thing is that I really want to share my work, and connect with fellow knitters. I don't really get a chance to talk about knitting to anyone but myself very often! Well I do it on Instagram, but I can't really show everything if you know what I mean!
So I got the idea of joining Patreon to share all of these things with you!

What will I get by supporting you?
Well first of all my gratitude for reading this far!
At this moment I offer three different levels which will give you access to different bonuses!
You can read in the left column there all the things that you will get access to in each level.
If you have any question, please do not hesitate to reach out, and drop me a line!

Thank you so much!

I really appreciate any support you're willing to give!
By supporting my work, you're making such a huge difference because you are allowing me to fund my creative pursuits, grow as a creative entrepreneur, support my growing family (eeeek!) and share all that work with you guys!
I have so many goals and dreams for Mandarine's, and I feel so incredibly grateful that there is this beautiful knitting community online who I can share these goals and dreams with! My goal is to bring you happiness through the knitting patterns that I create, so you can make something that you will cherish and love.

Your support means a lot to me, and will help me to keep doing the things that I love, pay my bills and dream bigger. It will give me the mental space to keep pushing myself to create even more and share all of that work with you.
Thank you so much.
$3,000
-
reached!
per month
I CAN'T even believe that I'm writing this.
THANK YOU so much from the bottom of my heart.

If we reach this, I would love to create a Patreon exclusive pattern. We could go through the designing process together, from selecting which type of yarn (Fiber, yarn weight...), to the type of garment you would like to see ect... 

Oh that would make me SO happy!
4 of 4
By becoming a patron, you'll instantly unlock access to 265 exclusive posts
By becoming a patron, you'll instantly unlock access to 265 exclusive posts