Meraki Farmacy
is creating Videos, Writings, Community and more
Select a membership level
SEEDS
Thank you, SEEDS!
Your generosity goes straight to keeping current content accessible and free.
I look forward to seeing you on IGTV, whether it is Tuesday Tea Times or Moonday Makeries, or any of the times we get together. Thank you!
ROOTS
Limited (199 of 200 remaining)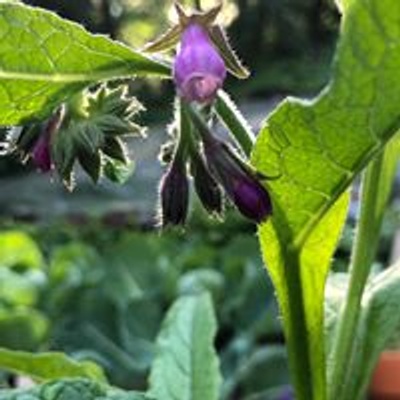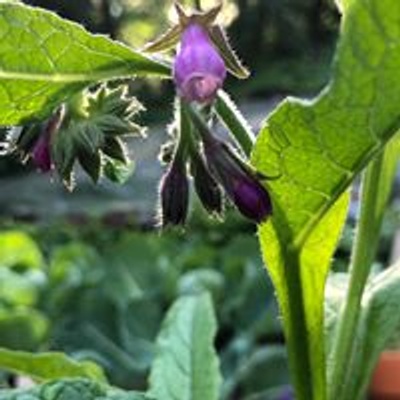 Thank you, ROOTS!
Your contribution helps build and sustain this community. You'll receive exclusive posts and updates,
be able to chat directly with me and other patrons,
help maintain Meraki for all.

Can't wait to see you, thank you again!
Exclusive posts and updates
STEMS
Limited (50 of 50 remaining)
Thank you STEMS!
Your contribution helps to grow the Farmacy and you are much appreciated. I look forward to seeing you in an exclusive monthly live event and sending you a discount for Meraki products. Thank you so much!
Exclusive posts and updates
About Meraki Farmacy
Hello there, Supporters and Seekers!
Thank you for supporting Meraki Farmacy in education, advocation and creation, following the lead of plants and nature. MF provides several things in community: medicinal self care essentials & nervine supports for chronic stress and trauma recovery, as well as a vibrant space to land, to dive in, take a breath, ask more questions. 
MERAKI
is a Greek word that embodies the love, creativity and passion one puts into their work. The
FARMACY
is where the natural world, plants, traditional healthcare and people intersect in these modern times. MF was born in 2016 in SE VT due to the cumulative effects of many years of "
someday I will live more attuned and interconnected with the land
", life long desire/need to serve others through meaningful and sustainable work, a lot of direct experience, being a consistently curious creature, and a lot of just how things go. 
While growing food crops with the practices of intercropping and organic methods I met a whole new world of plants - herbs and flowers, wild and intentionally sown amongst the tomatoes and carrots. I started making soap, then deodorant, and then tooth paste. The bigger connections amongst non-humxn wisdom, slow and steady craftsmanship, health care, personal choice, community involvement were always obvious but now taking shape and form. Sure, I was seeking, but I was also in the dirt, listening to the birds and the plants and my own inner knowing. Things started happening, like deeper breaths and better friendships, a sense of safety in my body and the world. It wasn't just self directed. Plants talk, and I was listening. These are powerful experiences, and although deeply personal, are meant to be shared. 
It started with seeds, to soaps and self care essentials. Now Meraki Farmacy is a small and mighty core of individuals and families living in New England and mid-atlantic states down to Florida, over to Texas, into the southwest deserts, up the California coast and into the Pacific NW. We have one friend in the UK and one in Australia. The common denominator of all these people seems to be, besides being highly creative and deeply caring, is their dedication to asking tough questions and staying the course wherever the paths of being active participants in life takes them. We are a community, varied in life experience, age, lifestyle, vocation. And we gather at Meraki Farmacy, sharing and seeking. To me this is one of the highest measures of success.
Accessibility is paramount.  
Being a patron here ensures the continuity of free content available in the forms of live weekly Tuesday Tea Times and many other videos & writings that center around personal choice and responsibility in a rapidly changing world, the traditions of plant medicine and their lessons and current events. This content is trauma informed and supporting individuals and families who are dedicated to growing personally and integrating more health care habits for mind, body, and spirit. Joining the Meraki Farmacy community as a patron yields a great number of benefits for you and others: accessible content as I have been providing through other platforms that yields great benefit to folks. You as Patron see the value in what happens here, contribute to sustain and maintain it, while receiving exclusive content and material. 
Here are some experiences of people after engaging with videos and writings from Meraki Farmacy:
"Your brilliant wisdom fills my heart with hope and happiness and gratitude. Thank you!"
"You're such an inspiration. I love watching you. You're so powerful and loving at the same time. Your discussions are amazing."
"Thank you for continually educating. It is always appreciated."
"You actually answered my question perfectly as I didn't think about (an option). This is brilliant. Yes to these important conversations, It feels great to speak on this freely with you."
"Thank you for modeling integrity and courage."
"Thank you, I gotta say, EVERY time you speak it's life giving to me."
"I love your message and your transparency". 
I thank you for your interest, your generosity, and for joining the Meraki Farmacy community!
Please visit
www.merakifarmacy.com
to learn more about me and the plants.
Please visit 
Meraki Farmacy on IGTV
. 
Become a patron to
Connect via private message
Recent posts by Meraki Farmacy
How it works
Get started in 2 minutes