Unpacking Disability with Meriah Nichols
is creating Disability: Disability Resources, Disability Community & Support
Select a membership level
Tier 1
Limited (2 of 10 remaining)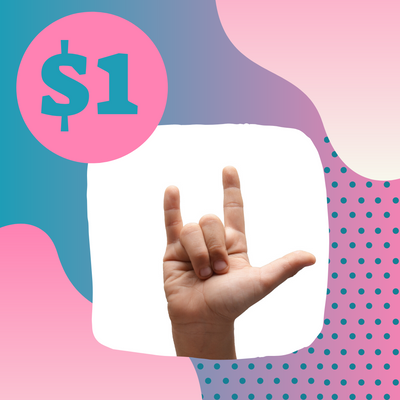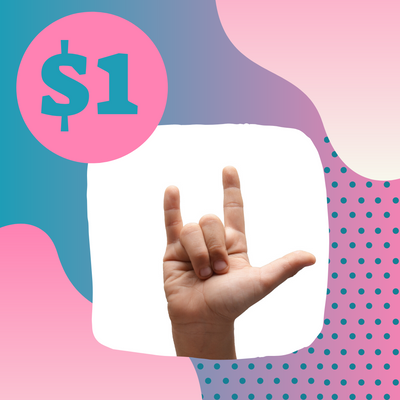 $1 
Your support of me is huge. If there is one thing that life has taught me, it's that the small counts. $1 adds up, and can affect great change.
I appreciate yours. Thank you.
$1 Patreon Reward Comes With:
A wave of gratitude!
Access to all of my Patreon content: PDF's and MP3's
Access to the Lit League Book & Movie Club
Tier 2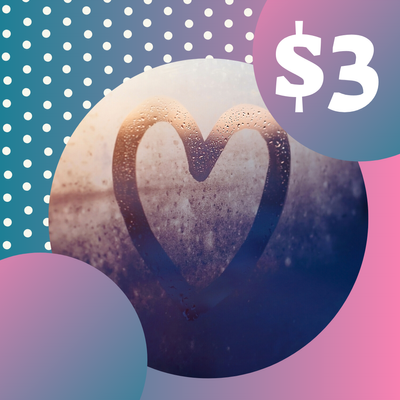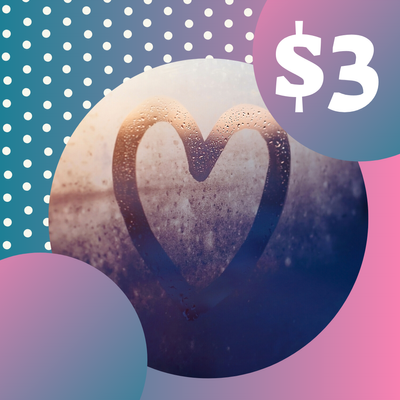 Tier 2
For those of you who can afford a little more, I really appreciate it.
This Tier Includes:
Access to all Patreon content (PDF, MP3's)
Early access to all my vlogs and posts on Patreon
Access to the Lit League Book & Movie Club
All content will be emailed directly to you
Can ask any disability/blogging/resource-related question on Patreon
Tier 3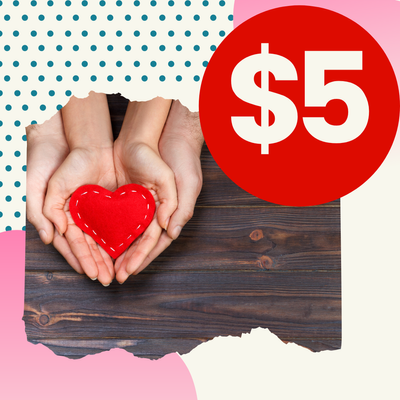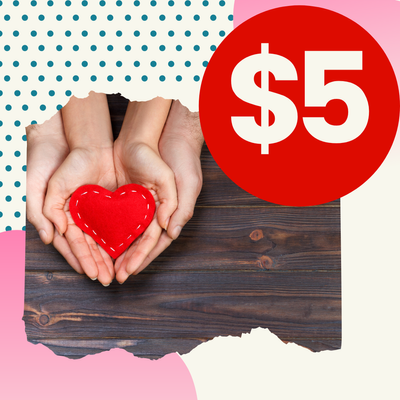 Tier 3

This is for those of you who can afford a little more, and THANK YOU!

The distraction-free PDF's and MP3's
Early access to all essays and content
Content directly emailed to you
Access to the Lit League Disability Book & Movie Club
Private Facebook Group
Other snippets - t-shirt discounts, sometimes something sent through the mail to you, and fun stuff!
About Unpacking Disability with Meriah Nichols
I'm Meriah and disability is fundamentally at the root of everything I do.
Here's a short video of me talking about myself and what I do:
I have more information linked at the end of this piece - it'll take you to my "about me" page on my blog
).
Now, disability is at the root of everything I produce, be it essays, art, vlogs, podcasts and so forth. 
With my writing, I most want to share resources and information and encourage honest thought, healing, reflection and explain different perspectives.
Here is what people say about me:

"Meriah is the most fearless writer that I have the honor to know. She can speak of disability without stereotype, parenthood without pathos, and her own deepest emotions without self pity."

"I love Meriah's writing because it is smart, authentic and straight out of her own experience and big heart..."
"Meriah's writing inspires us, with humour, honesty and compassion, to live the lives we imagine""I learn from Meriah while laughing and crying. She helps me understand more about life through her unique prism of prose and photography. After she draws me in to sit by her fire and hear her stories, she uses her guileless autobiographical narratives and images to open my eyes to our joys and biases, our distinctness and our unity"

"Meriah's passion around social justice is shared through her beautiful prose, full of facts, truths and humor"
"Meriah has helped me by continuously challenging thinking. I think that's a good thing, no a great thing."

"I have been following Meriah's writing for about 8 years. When I started reading her work, I had just become the mother of a child with a disability, but I knew very little about disability or the disability community. She has helped me to become aware of the history of the disability community and many issues that disabled people are facing in today's society. Many things that Mariah has written over the years have also pushed me to confront my own prejudices and misconceptions towards disability, which I feel has helped me to grow to become a better advocate for my child."
____________________WHY PATREON:1. I want to give people an ad-free place to access content2. I want to spring into more classes, private content, private groups and helpful resources
For those of you who have been following my Patreon and goals for a while, it's a good time to tell you that
I HAVE DANA'S PLACE
.
The disability employment and training center, the hub of a parent support network - is moving forward.
I have a separate Patreon page for that project.
HOW I WILL USE MONEY YOU SEND TO ME THROUGH PATREON:
Step One:
~ $1,000 - just paying the bills and getting the platform working and solid.
Step Two: 
$1k-2k: I can hire some help, in the form of a part time assistant, and start to pay writers to come on board
Step Three:
$2k - set aside time to start writing books, disability guides, parent guides, and of course, stories 
At that point, I will revisit this and see what makes sense in terms of goal setting and development.
_____________________________MORE ABOUT MY BLOG 
I started my blog (
simply called 
Unpacking Disability with Meriah Nichols
,
 because creativity in titling is not my forte
) 11 years ago. My blog has evolved into cross-disability centered site.
I delve into some personal things on my blog, by dint of the fact that I am deaf with C-PTSD and TBI, my daughter has Down syndrome and one of my son's is on the Spectrum, but I post a lot of non-personal things as well. 
What I post:
Original essays, photo essays, blog posts, vlogs, reviews and critiques
I create and produce a podcast
Disability-related book reviews, disability-related movie reviews
Calls to action related to disability/social justice
Tutorials on new technology, photography and website development
Voices from the Disability Community: series covering people with disabilities across the disability spectrum
Guest blog posts by people with disabilities and allies of the disability community regarding disability culture, areas of challenge, and self-care
Create graphics and media
Amplify and champion the voices from the disability community through social media
Other things I do related to my blog:
Moderate 3 Facebook groups (each with around 1,000 members) related to disability and writing or the disability experience.
Serve as a resource for parents, organizations and companies regarding disability, accommodation, best practices and more
Create art (painting and photography) and integrate those with written pieces and calls to action
WHAT I PAY FOR RELATED TO PRODUCING MY BLOG, VLOGS & PODCAST:

Hosting. I need a robust enough hosting plan that can support the high spikes in traffic, and also host all the photos. It costs $100
ConvertKit. The service I use to email posts out to the subscription list. This fee grows as the email list grows. Right now, it's $100
Ongoing web development. It's a website, so there is always something going on/needing fixing or work.I recently spent $350 on site compression and bug fixes.
Occasional Facebook/Twitter post "boosts". When I announce a new post on Facebook and Twitter, this makes sure that the announcement gets onto 1/3 or 1/2 of my followers' News Feeds. I rarely do this, but it would be nice to able to.
My family. That income helps feed and clothe the kids, us, put gas in the tank and more.
Photo editing sites as well as Creative Cloud. This is currently at $30/month, just for Creative Cloud.
Podcast production. This is $12/month.
Gumroad: This is where I can store the converted PDF blog posts for you to download. This is $10/month.
___________________
More about me is linked here: About Meriah
Contact me here -

[email protected]





$108.37 of $1,000
per month
With  more earned, more funds will be added to pay content creators and developers.
1 of 2
By becoming a patron, you'll instantly unlock access to 34 exclusive posts
By becoming a patron, you'll instantly unlock access to 34 exclusive posts
Recent posts by Unpacking Disability with Meriah Nichols
How it works
Get started in 2 minutes