Metal Complex
is creating Knife Reviews and Overviews
Select a membership level
Metal Army
Welcome to the Metal Army! (Fist bump) Enjoy access to Patreon exclusive content!

Metal Army +
Welcome to the Metal Army! Enjoy access to Patreon Exclusive content, AND a "Metal Complex" logo sticker!
Heroic Metal Knight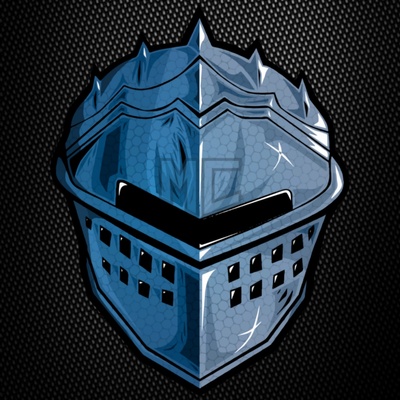 Awesome! You're one of my Heroic Knights! Enjoy access to Patreon exclusive content, AND a BLUE "Heroic Knight" helmet sticker!

About
-EXCLUSIVE WEEKLY CONTENT IS HERE! CHECK THE "POSTS" SECTION FOR EXCLUSIVE WEEKLY VIDEOS FOR ALL CURRENT PATRONS!

What's goin' on Patreon! (YouTube), Metal Complex here, and today, I'd like to tell you a little about myself. Like many of you, the day my dad gave me my first pocket knife started a life long fascination with cutlery of all types. After more than 10 years spent buying, selling, trading, and collecting knives, I have become truly passionate when it comes to premium cutlery. I enjoy the endless discussion brought on by the knife community, and I use these topics to fuel my YouTube channel. I truly believe everyone should carry a pocket knife of some sort, and my channel is dedicated to helping people find the right folder for them!

-So what do I get if I join your Patreon?

Currently, I have 3x3" "Metal Complex" logo stickers available for the $3 tier, 3x3" blue Metal Knight Helmet stickers for the $5 tier, and 5x5" bronze, silver, and shadow Metal Knight Helmet stickers for the $10, $20, and $50 tiers. Weekly EXCLUSIVE videos are currently available for ALL active Patrons! I generally also try to have some sort of event going that's fun for everyone. As time goes on, I may open up additional benefits to Patrons who have joined certain tiers. These benefits will be available to everyone who joined that tier, regardless of WHEN you joined! Of course, you'll also have my gratitude. I'll make sure and directly message you so you know just how much your contribution means to me!

-What will you use the money for?

Right now, all of the money donated from my patrons goes right back into the channel. It's used to cover things like shipping and insurance costs, stickers, and other various channel related things. In some cases, the funds are used to purchase knives and/or gear for review on the channel.

-Can I just make a one time donation?

Of course!!! Any contribution is welcome and GREATLY appreciated! Copied directly from Patreon's "Help" page, - If you would like to make a one-time donation, simply sign up by clicking "Become a Patron" on the right hand side of my Patreon home page. When you fill out the information and enter the amount of money you would like to pledge, it will be set up to make that pledge the 1st day of the following month. After the 1st of the month comes and you receive an email saying your pledge has been successfully processed, you can simply delete your pledge.

This page will be updated as time goes on, so stay tuned!!! Thank you to everyone who has supported me here, and on YouTube! You're truly making my dreams come true!

Once I reach 120 patrons, I'll be doing another FREE TO ENTER GAW for yet another amazing knife! (Soon to be announced) - Once again, this GAW will be FREE TO ENTER for EVERYONE - Patrons AND my YouTube viewers alike!

6 of 6
By becoming a patron, you'll instantly unlock access to 100 exclusive posts
By becoming a patron, you'll instantly unlock access to 100 exclusive posts
Recent posts by Metal Complex