Meteor Tales
is creating tabletop games
Select a membership level
Beta players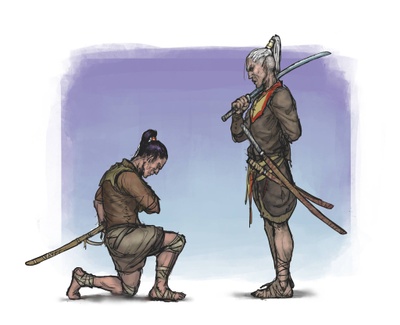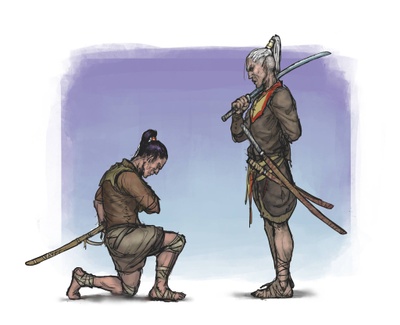 Join the campaign: You will have the opportunity to play sessions if and whenever they occur with the creator of the game as a story teller. You will receive invitations regarding where and when the sessions occur.
High level character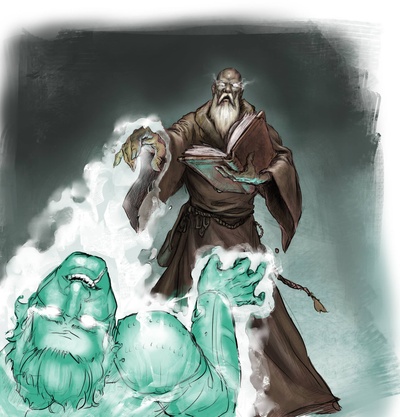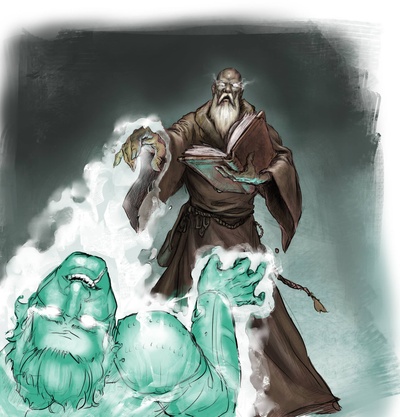 You have proven your loyalty: You will be mentioned in the official website as a Patron of Meteor Tales!

About Meteor Tales
Hello,
I am Angelos Kyprianos, the Creator and Founder of Meteor Tales.
Meteor Tales is Tabletop RPG that features a unique system. It is a project that i have been developing personally for over 20 years and so far, i have made a lot of progress.
This is a very personal project made solely be two persons, a writer and an illustrator.
Several basic items are now available and thus, the game is already out in its 2nd Edition.
Some of the key features of the Meteor Tales RPG:
Realistic and interactive Combat System (forget about Hit Points and Video Game logic).
In game, autonomous development of Player Characters (forget about being in the mercy of the Story Teller in order to develop your character).
Roleplaying support mechanics that not only inspire, but enforce actual roleplaying regardless of Experience Points and other "perks".
Novelic Character Creation method through a 10 Chapter progress that will highlight every aspect of your character (forget about identical, video game like characters of a class and a race).
Unique Magic system that includes roleplaying and different schools of magic that include separate, autonomous mini systems.
Extremely lethal and inspiring combat system that requires strategy and management of resources in order to survive.
ABOUT THE MAIN FEATURES OF THE SYSTEM

First of all, i never liked the idea of level ups and the difference between creatures of different levels. In Meteor Tales, all characters and creatures are always vulnerable. Their development allows them to prevent attacks and become better in defense via many ways, but their body can only sustain a certain amount of Damage which NEVER changes regardless of experience.
STAMINA, ACTIONS & REACTIONS
Stamina is the main currency in Meteor Tales. It is used to fuel maneuvers and even spells. There is a formula that calculates Stamina Cost according to the exact weight of each item. In Meteor Tales, wearing armor increases weight and provides Absorption. Deflecting a blow depends on your reaction and not your armor. Your armor will only absorb X points of Damage. Therefore, every weapon you carry and every part of armor you wear, affects your Stamina Cost directly and thus, creates a ratio of number of actions vs safety.
I never liked the idea of Experience Points for the sake of level ups. In Meteor Tales, Story Tellers are not entitled in awarding Experience Points. Each player is free to practice at their own free time in order to develop a certain skill, either that is swordfighting, alchemy or spell casting or a craft or even a generic skill. Direct use, such as combat or application of a skill also helps development greatly.
Roleplaying should not only be encouraged or advised. It should be helped by mechanics. In Meteor Tales, there are mechanics that enforce Roleplaying. Certain spell catalysts create their own side quests for spell casters. Practicing skills and sparring with others to gain Experience also enforces roleplaying between characters. There are many features that indirectly make characters roleplay.
Character creation has always been my favorite part of a game. I never liked the simplistic formulas of Class+Race=Character. In Meteor Tales, you go through a 10 Chapter Process that allows you to create a character by shaping Personality, Attributes, Skills, Social Status, Culture, Origin, Structure, Nationality and many more elements. This produces a much more realistic and detailed character that will never be similar to anyone else regardless of weapons used or other combat traits.
Magic is the essence of Fantasy. In Meteor Tales, each magic school has a mini system included in order to function. There are in combat and out of combat spells and each spell requires catalysts that involve roleplaying and side quests. Each catalyst is of a different nature and requires the wizard to spend hours in order to improve their art. Magic allows great flexibility and real power if utilized correctly.
Realism comes with lethality. In Meteor Tales no one is safe regardless of experience. Forget about low level and high level armors. A character that is ambushed by three others, regardless of power, can only perform an X number of reactions effectively. Their stamina will greatly affect their performance and survival. Each strike will land on a different Anatomy Part and therefore, might render the target useless right away. Meteor Tales uses an extremely lethal system that forces players to use strategy and the environment in order to survive.
I will host sessions once a week inviting my patreons on a rotation to try out the game.
1 of 6
By becoming a patron, you'll instantly unlock access to 1 exclusive post
By becoming a patron, you'll instantly unlock access to 1 exclusive post
Recent posts by Meteor Tales
How it works
Get started in 2 minutes