Why Patreon?
Improvements:
There are also areas I want to invest in, some require more time, e.g., learning a programming language create engaging
visualizations and maps
based on real-world data. Others require time and money, e.g. footage of
real-world locations
,
driving tanks
or handling
machine guns
. This usually requires at least 3 days, 2 days of travel and 1 day of recording.
Stability:
I started with YouTube in 2016, since then I have seen various changes the adcopalypse, permant demonetization of educational videos like
this
. Patreon provides a stable base to improve my content, since extra money is spent in new equipment, trips, etc.
You:
Several people asked me how to donate to my channel, additionally, since the YouTube comment section is quite toxic and some of you want to chat with like minded people, you can do this on Patreon or on Discord for the higher tiers.
What you will get / What I do
Basically, I produce around four content videos a month. Two of the will be on the main channel "Military History Visualized" and two of them will be on the secondary Channel, which will host
answers to Patreon questions
, short talks on
important questions
and also
regular footage
without visualizations.
Improvement over time
Just some still image improvements from 2016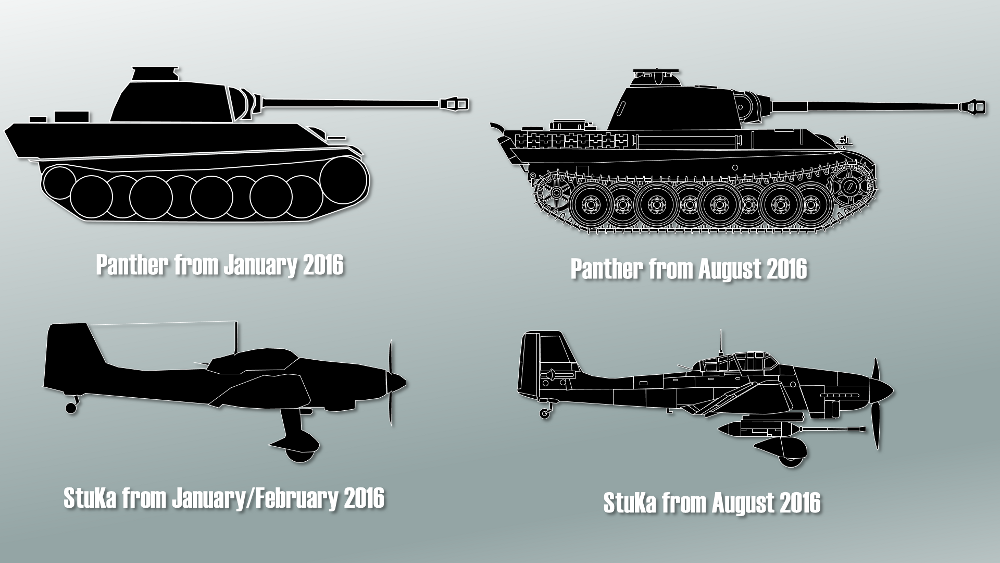 Tiers - "Rewards"
The first ier is
Gefreiter or Corporal at 1 $
a month. You get
Supporter Privilege- Your Comments and messages will be prioritized.
Discuss the videos and topics in a more "exclusive" setting.
Weekly updates on upcoming videos, events and other behind the scenes information.
The second Tier is
Feldwebel or Sergeant at 3 $
a month. You get
Previous Rewards.
Submit Personal & Channel-Related Questions to the Monthly Q & A will be answered in a monthly patreon-only video. (NO content questions, e.g., why did the Allies win? No politics & No Religion)
Each year you get a Digital "Warbond".
The third Thank You Tier is
Leutnant or Lieutenant at 7 $
per month. You get
Previous Rewards.
Voting Rights - each month you can vote for one topic out of several for the upcoming podcast.
Desktop Wallpaper, which will be released every 3 months
The fourth Tier is the
Hauptmann or Captain at 15 $
, you get
Previous Rewards.
Discord Server Access - Chat with like-minded individuals. Bismarck (Aviation), Justin (Naval) and me will also be present.
Each year a Personalized Digital "Warbond", which includes a chosen name, address and location. Note for PR and legal reasons (Austria) certain restrictions may apply.
The fifth Tier is
Oberst or Colonel at 30 $
, you get
Submit One Content Question about WW2 to the Monthly Oberst Q & A. Non-WW2 question might be possible, if my library covers it. Now, some question are easy to answer others are almost impossible and it is hard to know beforehand, thus if necessary the question needs to be adapted, so I can't guarantee an answer, yet I will do my best. The question will be answered in audio-only and accessible to all Obersts. Note regular content guidelines are still in place: NO war crimes, NO atrocities & NO political units.
Improvement over time (extended)
Here is my first video (January 2016)
Here is one of my latest videos (December 2017)
Here is one of my first tactics videos of 2016
Here is a tactics video of 2017