Select a membership level
thanks!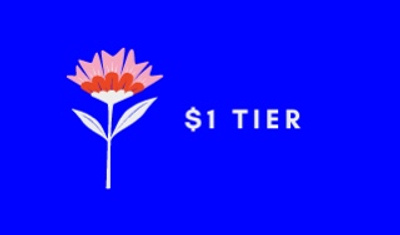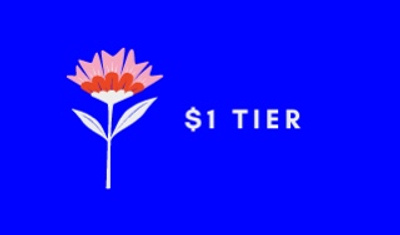 thanks! your support at this tier is just as important as someone who can afford higher tiers. me and my team thank you.

subscription to my monthly newsletter
thank you!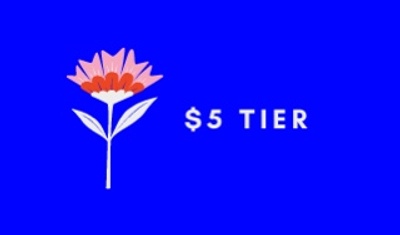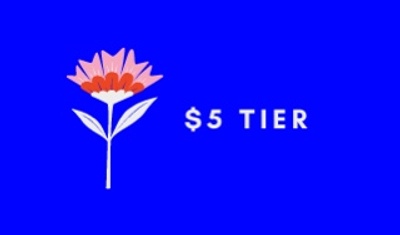 thank you! it's like you're buying me a cuppa chai every month and that's delightful. me and my team thank you so much.

subscription to my monthly newsletter

hand decorated postcard from me
thank you so much!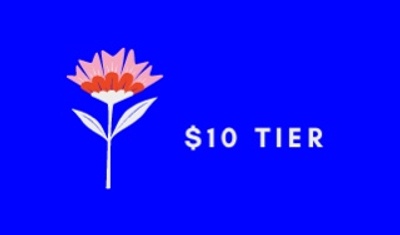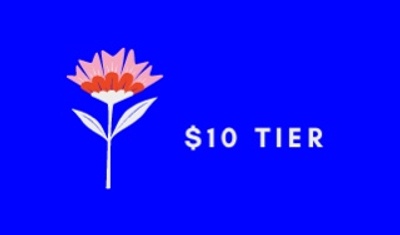 thank you so much! this tier grants you access to a monthly, private group, online yoga nidra session with me. me and my team think you're great.
subscription to my monthly newsletter

hand decorated postcard from me

monthly online yoga nidra
About mia park
Mia Park
 is a multidimensional artist powered by hopeful engagement through acting, teaching yoga, producing events, volunteering, and interviewing people who have purpose.

welcome to my patreon page!
i'm mia park and i've never fit into molds. there isn't another artist out there who talks to a rat puppet, cuts up rubber patients, drums in protest, and stands on their head on any given day. i've been called a renaissance woman and perennial producer. i'm constantly creating and producing, self-improving and working diligently on projects that connect people to themselves and others. learn more about me at minute 4:30 in this video on ABC 7's show, Asian Influences.














why should you care? why support me?
great questions. you should care because i work tirelessly at helping others be seen and heard. from prenatal inmates to asian americans on stage to women experiencing homelessness, i dedicate my time and energy towards lifting others up. support me support others. you'll also be creating more jobs for my team. you can read about my work, below.
the big picture is that i would love to program life-giving creative and movement courses for the at risk, disenfranchised, and underrepresented under one organization, online or in person.

i'm passionate about living life vibrantly and setting the stage to help others to do the same.
will you join me on my journey?
your patronage will change the way i create by allowing me and my team to focus on my work. with your patronage, i will:
continue volunteering by...

producing "our perspective: asian american plays"
teaching prenatal yoga at cook county jail
teaching yoga to and MCing for domestic violence survivors
lending a hand at urban autism solutions farm
cleaning neighborhoods, helping the high-risk, and other pop-up causes

interview more intriguing internalizers for the "in response" livestream series
create an "in response" podcast
hire more members of my team at a living wage
continue advocating for asian american representation, racial justice, and more
continue helping others realize their potential while i work on the same
record additional free yoga and yoga nidra practices
create a yoga nidra podcast
write more plays and music
and yes, more!
clearly, i do a LOT. i have always lived a full life connecting with and helping others and together we can thrive and grow.
about patreon:
for an overview, see 
here
. basically, you give patreon your credit card or paypal info and you're charged $1 (or more, if you choose) monthly to support me and my projects. your support also helps me pay for general life needs, like utilities, groceries, and receiving ongoing dental work (which has been very humbling).
i'm not a person who objectifies my sexuality, stereotypes my asian identity, or sells my soul to get attention or funding.
like all artists, i need ongoing, reliable support – akin to a salary in the "real world" – in order to live successfully. the internet, micropayments, patreon, and YOU make that possible.
if you give $1 or $100 a month, every dollar is important; look how microgiving helped bernie sanders! and, similar to how national public radio raises funds where your donation of any amount supports the ability for everyone listen,
supporting me is becoming part of a community
. i wholeheartedly invite and welcome you to work with me and my team.
my work, because i have to humble brag to show you who i am:
as an interviewer and producer, i ask people who have purpose for a news report from their heart and soul in the "In Response: Interviews with Intriguing Internalizers" series on Facebook, Youtube, and soon, as a podcast.
as human host of the cult favorite "chic-a-go-go!" cable access TV music show,i've made kids, fun-loving adults, and lip synching bands happy since 1998 with my rat puppet co-host, ratso. "we're dancing and we're laughing and it's fun" goes our theme song.
as an actress, i've worked on chicago stages and on your tv, computer, and movie screens since 2000, representing and self-discovering.

on NBC's chicago med, i played nurse beth in about 30 episodes. perhaps you'll remember my award worthy performances: "scalpel". "here". "dr. rhodes?"
i've also played nurses on chicago pd, chicago fire, empire, boss. typecast, anyone?
i fired a sawed-off shotgun on shameless
i gave illegal manicures on apb
i worked with sandra bullock in the lake house. she stole my script and i walked over and took it back from her. 
i've worked at the goodman several times and at worked storefront theaters. i love them ALL.

as a drummer, i've played in over a dozen bands from bossa nova to rockabilly. the project i'm most proud of is founding the asian american female rock trio, "kim". 

i've toured, recorded, and played hundreds of shows. if i could make more time, i'd love to play more music.
i drummed in and produced an annual rock show benefiting homeless shelters for women for nine years called "covers for cover". most musicians were women and we covered our favorite bands like david bowie, tears for fears, duran duran, the buzzcocks, the cure, and more! whose an 80's baby?
check out me drumming with Jam Alker, below.

as an advocate, i'm constantly supporting good things publicly.

i've elevated asian american rights and representation for decades as a musician, tv show host, actress, producer, teacher, and volunteer
i curated the asian american music series at the old town school of folk music
i co-founded chicago's only pan-asian theatre company
i produced free training workshops for asian american actors
i ran the chicago asian american theatre meet-up group
i created and produce chicago's first asian american play reading series
i produce an asian american playwright residency program
i host free asian american playwriting workshops
i founded, drummed and sang in, and wrote songs with "kim", chicago's only asian american female rock trio. long live "kim"!
i use social media to share calls to action, positive messages, information sharing, raising awareness 
i protest. i hang signs. i try, i try, i try to take advantage of pubic opportunities to say and do the right thing

as a volunteer: 

i've taught prenatal and other yoga in the cook county correctional facility since 2010, watch me on NBC 5's Making a Difference
i've tutored korean seniors on the u.s. citizen test and taught them english
i've tutored kids at the southeast asian center
i've helped at an asian american domestic violence center since the mid-90's
i founded and produced a music benefit series for women's homeless centers for nine years
since 2018, i created and produce an asian american theater project that supports playwrights, directors, and actors
i'm passionate about helping through protesting, neighborhood engagement, helping elderly friends

as a yoga teacher, i'm dedicated to being fully present when i teach. i'velead classes, workshops and trainings since 2006 and have always welcomed students who arefinancially challenged . i've volunteer taught in cook county jail since 2010, and help domestic violence survivors with yoga. i also lead free online  yoga and meditation classes.
as a human being, i love live performances, gardening, and deep conversations. i'm the most extroverted of the lone wolves and i adore connecting with people and sharing this glorious and challenging experience of life, together.



goodness gracious, if you've made it this far, have a cup of chai and relax, you've earned it!
when i reach 100 patrons, i'll host an online chit-chat so everyone can meet. i also hope to be able to hire a producer for the In Response: Interviews with Intriguing Internalizers podcast.
1 of 1
Become a patron to
Unlock 18 exclusive posts
Connect via private message
How it works
Get started in 2 minutes