Michael Brinkworth
is creating songs, music, recordings, ramblings and videos
Select a membership level
On The "Brink" of "Worth"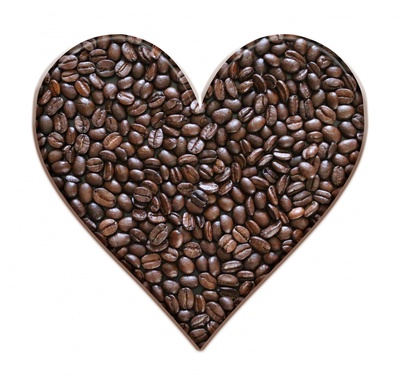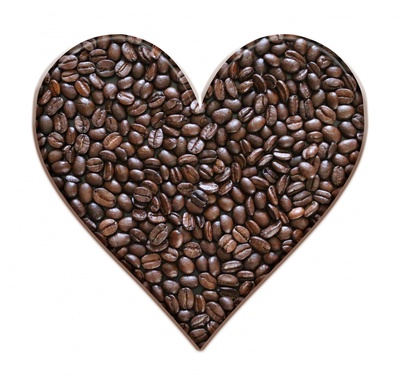 When I spell out my name to folks at gigs or bar-busking, I always run with my crappy self-depricating dad joke, "The easiest way to remember it, is that I'm on the 'brink' of being 'worth' something."... You've taken that extra step on top of coming to gigs, buying my merch, watching my videos and streaming my music to help me make that next step in my career. You guys are putting your money where your mouth is, even if you might not have much to go around and I love you for that! The more people like you buying me a virtual coffee every month, the further I can go on this crazy music journey. Thank you!* 
*This tier is for anyone who wants to just support me in general, who's just happy to see me keep doing my thing.
Monthly newsletter with early access to everything happening in my musical world, regarding releases, touring and new projects, often before it's announced to the public.
Access to my patron-only feed
Are you "Brink-worthy"?
Are you "Brink-worthy" enough to get access to all my content before everyone else?... You guys are keeping me on schedule, helping me ward of procrastination (something we're probably all too familiar with in 2020!) and keep rolling out new songs, new covers, new recordings, phone demos, old stuff from the vault, videos etc.  You will get access to most of that content weeks or even months before the general public.  You are my test-audience, you encourage me to keep exploring, trying to write my best song yet, and it's for that reason that your humble contribution each month is priceless - thank you!

Specifically, here's what you can expect on this tier:

Early access to whatever I am about to release - this will be in the form of at least 1 piece of content every month, ranging from a new single, new music video or live session, early phone demos
At least 1 monthly exclusive live video of a song (either new, old or a cover)
Exclusive patron-only polls
All benefits in previous tier
The Brinky Believer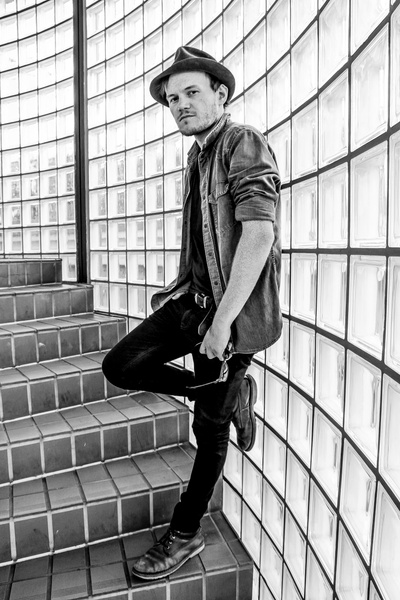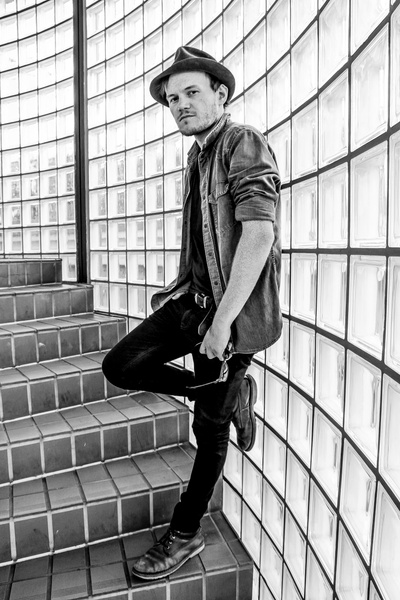 So you've opted in for the true-blue Brinky Believer package and my days of being on the "brink" of feeling "worth" it are on the way out!  Maybe he's worth it - maybe thanks to you I can be the Maybeline model I always wanted to be!... Seriously though, I thank you from the bottom of my heart for digging deeper into your pocket to help keep this musical ride on the track.
Specifically, you can expect the following benefits under this tier:
Exclusive access to at least 1 piece of content per month, which will only ever be available to patrons on this and the above tiers. This could be, for example, a recording that I don't intend to release publicly, a phone demo of something I'm working on or a story behind a song
An exclusive monthly playlist of what I've been listening to and feel like you should listen to too - hopefully you might discover something new
Personal shoutout / recognition / thank you on selected content (optional, tell me if you'd prefer not to be mentioned)
Discounted tickets for selected concerts
Everything in the previous tiers
About Michael Brinkworth
Hello to all my potential patrons,
I'm 
Michael Brinkworth
, a Berlin-based Australian alt-country-folk-rock singer-songwriter. For the first half of the last decade, I lived a romanticized traveling troubadour life - hitchhiking, busking, working every odd-job under the sun, songwriting, collaborating with other musicians, and playing gigs across 40-odd countries and 6 continents, never staying in one place for longer than 3 months. I'm thankful for this period of my life and could tell you a tale or two if you could bear my endless tangents (!!!). The second half of the last decade has been based in Berlin where I ended up to focus on a career in music as a recording and touring artist, still far off from "settling down".   
A few EPs, 
an album released with Berlin's Greywood Records
, several DIY tours around Europe, North America and Australia later, I'm preparing to release my second full-length album, 
"Wasted Wonder"
, in early 2021 with 
The Famous Gold Watch Records
.  I've already released 6 songs from this upcoming LP,
"One More Time (Just For Fun)"
, 
"Liguria"
, 
"Force of Nature"
, 
"Falling In Love With A Broken Heart"
, 
"Good Old Feeling"
, 
"King of Indecision"
, plus a B-sides EP, 
"The Road Years, Vol. 1: No One Would Believe Us In 10 Years Time"
, with another single and some surprise lockdown releases on the way.  I can't wait to release all of this new music into the world!  Also, check out some of my latest live sessions and music videos embedded within this text after you read through my little introductory story.  Read on below :)  
"One More Time (Just For Fun)"

My decade of living off a shoestring on my travels has prepared me well for the financially uncertain reality of making a living as a full-time musician. Not having savings and living month-to-month is the musician's life I signed up for, and I know I've got a lot more work to do. I've gone all-in on this musician's life for about 7 years now. I make my living completely from playing shows, going on tours, and busking on the street and in Berlin's bars and restaurants. I had been on the fence about platforms like Patreon, but I have seen many hard-working and talented musician friends of mine using it, as a way for them to connect with their fans directly and intimately, in exchange for whatever someone can afford to keep independent musicians going (in the face of all odds being stacked against them from the industry and society in general).
"King of Indecision"
"How You Gonna Love?" 

Then came the COVID-19 pandemic. I'm feeling for everyone out there who has been or will soon be adversely affected by this crisis. We're all in the shit, but we will make it out together, helping each other out. I'd been in denial throughout the last 9 months that my income came almost solely from playing gigs and busking. I would happily keep it like this and go back to that old reality, but along with so many other full-time musicians under lockdown, this isn't possible. Besides the odd once-in-a-blue-moon 
Bandcamp
purchase or the pittance pay-off from 
Spotify
streams (which would cover barely a third of one month's rent for me to date), my income is thus down to zero. With essentially no savings and hardly much left from the initial support to freelancers given out in March, I soon won't be able to cover basic living expenses. So while we all have taken our sweet time as humankind coming to terms with the realities of a pandemic, I have been ruminating on the merits of a thing like Patreon. Nothing like a worldwide pandemic to get me on board!
"Good Old Feeling" "Falling In Love With A Broken Heart"
Since this belated epiphany, I have realized I could really use this platform, this exchange, with you, my potential patrons, to share more of what I do and what goes into what I do exclusively with you. This will also be the motivation I need to stay productive in these locked-down days, without pressing deadlines or tour schedules, all blurring into one. Patrons, I'm looking forward to the deadlines that you give me! Technical limitations inspire great art, but that goes for time too! Most of my best songs came when I should have been doing something else, running late for something, or just plain didn't have the time or had to make the time for it. I have so many new and unfinished songs I'm working on. Besides the very real threat to my livelihood at this point, you will be my motivation to complete these and get them out into the world. Maybe I'll even show you some songs that will never make it out to the general public too - you can be my test audience and push me to do better - the possibilities are endless - let's see!
"Liguria"

So what can you expect from me on here?
Well… A lot of new song demos, exclusive videos, live concert streams, writings, blog posts, ideas, direct interaction, old songs that never had their time to shine, recordings from the vault, B-sides, rarities, Spotify playlists, recommendations on music, house concert availability, email updates, discounted or free concert tickets, exclusive early access to everything I plan to release publicly, etc... You can make requests and suggestions on what kind of content you'd like to see. I'll be learning as I go, but I really appreciate any kind of support you can give to help me keep fighting the good fight, following my musical journey and sharing this journey with you (so in turn I can keep making music for the benefit of all mankind! LOL).
Please subscribe to my Patreon! Every little bit will go a long way in helping me keep getting new music out to you! And I hope, after this pandemic blows over, I'll be able to come and play live wherever you are too. Let's keep that "good old feeling" going together on here!
In case you've read all this, you're keen to support me, but would rather do it whenever you can instead of committing to a monthly pledge, any donations to my 
VIRTUAL TIP HAT
are very much appreciated!  If you get in touch, this link can also be used to pay me in the most direct possible way for one my releases, cheers!
Thanking you so much in advance! Your support means the world to me.
Sending a whole lotta love to you all!
Michael
When I reach 50 patrons, I'll record a full-length covers album and release it exclusively just for you, my patrons!

I love interpreting songs by other songwriters - songs I wish I wrote myself and resonate with my own emotion. I have never recorded a covers album, even though I have played hundreds over the years, many more obscure than the standard pub classics. So to celebrate when I reach this milestone of monthly supporters, I'll record a high-quality full-length album of my favourite covers, which will be made available to all of you, exclusively on Patreon. You will also be able to vote for which songs make the cut on the album out of my chosen shortlist. I will also include at least one "patron's choice" request in the track-listing. I hope we make it to this goal one day soon, as I am quite looking forward to making this project happen!
1 of 2
By becoming a patron, you'll instantly unlock access to 16 exclusive posts
By becoming a patron, you'll instantly unlock access to 16 exclusive posts
Recent posts by Michael Brinkworth
How it works
Get started in 2 minutes