I like creating stuff.
I like to make music with computers, synthesizers and pianos and string quartets. I like to make 
podcasts
and have been doing so since 2006. I like to cook vegan food and make weird videos about it on Snapchat and YouTube. I like to make solo theater pieces with all of these forms of media and more.
The current stuff I am making is a book and album based on my original multi-media show called
The Animal Show
. It began as a collaboration with 
Tamerlaine Farm Animal Sanctuary
in Montague, New Jersey where I served as their first ever artist-in residence. For an entire year, I traveled to the farm once a month and worked with the rescued animals with the goal of learning about them, and more about me, and thinking more carefully about how we humans regard animals.
The Animal Show
is a collection of stories, sound, music and video collected from and inspired by my time at Tamerlaine. On June 21, I will be releasing a book and album of music, stories and sounds from The Animal Show. This project is a co-creation with publisher/designer luke kurtis of
bd-studios.com
and the fine members of my Patreon community.
If you like the stuff I create, please consider supporting its creation (and creator) with a monthly pledge to my Patreon. The type of work I like to make costs money and time. I'd love your help so I can make more work. Check out the perks available in the column to the right for various levels of support. 
Thank you for being a part of my work!
Michael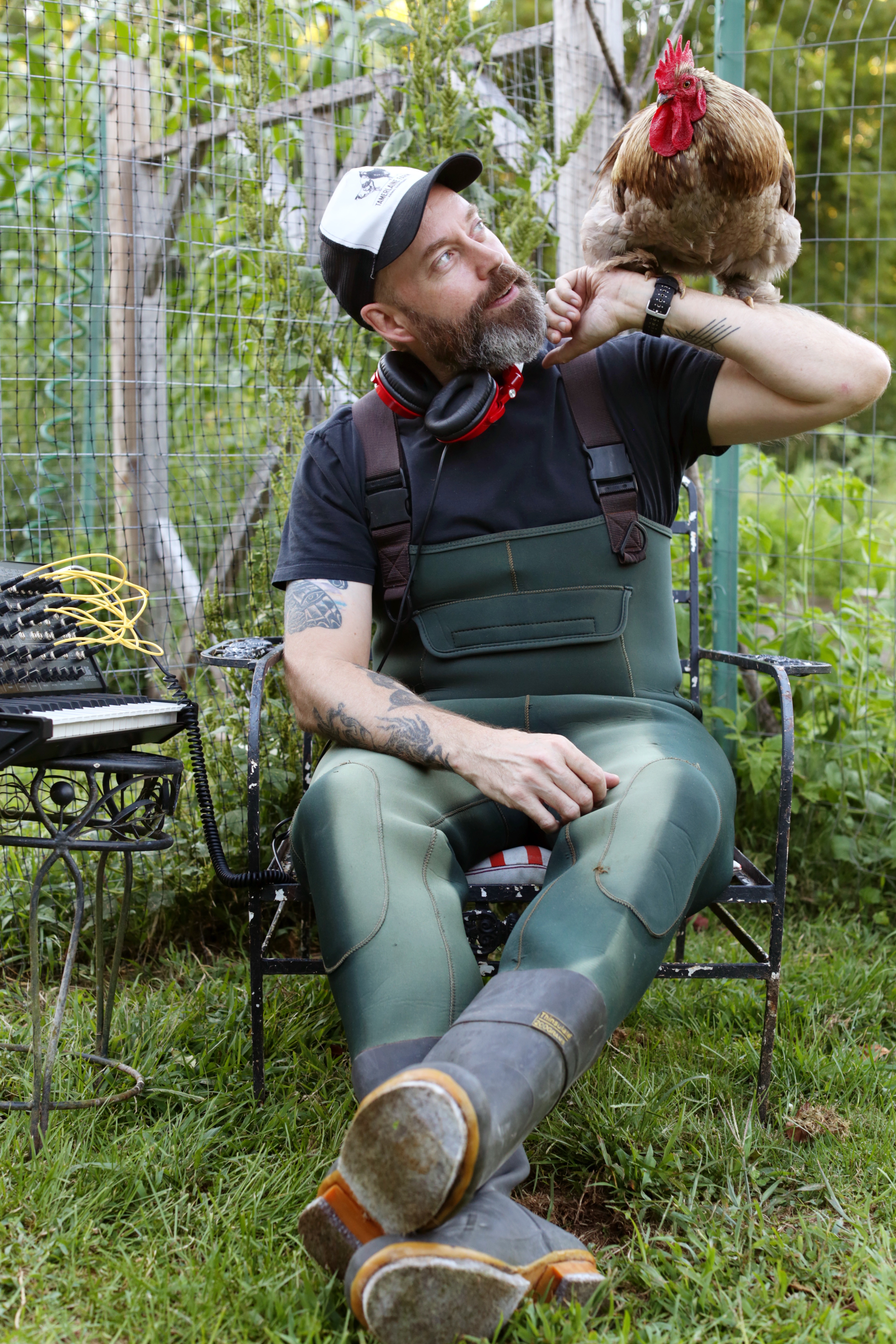 Photo by Diana Bezanski at 
dianabezanski.com