Michael Ruocco
is creating an animated short, "Snif & Snüf", plus pencil tests and more!
Select a membership level
Tip Jar
Every cent counts! Thanks for being a patron!

Behind-the-scenes content
Just a Snif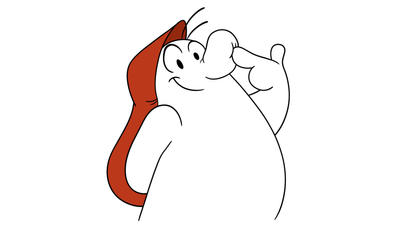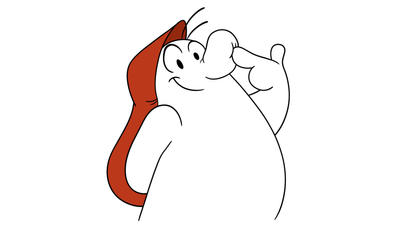 Thank you for your support! At this tier you can now see my all my in-progress work on Snif & Snuf, including (but not limited to) work-in progress images and .gifs, as well as access to my soon-to-be-set-up discord group where you can chat with myself and others!


Work-in-progress/Behind-the-scenes

Behind-the-scenes content
A Whole Snüf-ful!
At this tier, not only do you get access to content from lower tiers, but you also get access to exclusive content and perks, such as sketch suggestions during the livestreams (either when I warm-up before or cool down after), early access to rough cuts of the film and more!

Work-in-progress/Behind-the-scenes

Behind-the-scenes content
About Michael Ruocco
Hey folks! I'm Michael Ruocco, and I make cartoons for a living!

Over the last ten years, I've worked as an animator and/or storyboard artist on a bunch of animated shows, including
BoJack Horseman
,
Wabbit / New Looney Tunes
, and most recently
Looney Tunes Cartoons
, to name only a few. I'm currently working at Netflix on a new unannouced project.
But animation is not only my day job! I animate at home too, doing freelance work as well as my own personal projects. Currently, I'm creating my own animated short, tentatively called
Snif & Snüf
,
--------------------

Snif & Snüf
is a animated short about two characters: the short and sweet Snif, and the tall and cynical Snüf. While in a bored stupor, two unknown shapes suddenly appears before them, and upon inspection, find them not only harmless but begin to play with them, discovering all the things the shapes can do. But when Snüf starts to covet one of them, he begins to realize what he's missing out on. Will he learn to share, or will his actions blow up in his face?
The short is done in a graphic but classically-animated style that evokes both memories of 1950's cartoons from studios like UPA, as well as the classic Sesame Street spots of the 1970's. The story is told is done in full pantomime, with absolutely no dialogue, so it can be universally enjoyed by anyone, young or old, anywhere in the world.
--------------------


The short is already fully animated, inbetweens and all! All that's left is cleaning up the drawings, compositing and eventually final editing. I'm in the later half of production now, which is partly why I set up this Patreon.
You see, animation takes a lot of time, energy and patience to create. A lot of it is spent on my day-to-day work in the studio, but my real drive is my own personal growth that I do in my off-hours, primarily on my own short film. And while the animating part is what I feel I'm best at, there's a lot of things I need some help with. Compositing, music, sound editing, software licenses... all the things that go into an animated production that don't require just drawing. And that takes some financial investment. Much of it comes out of my own pocket, but I'd like to have some additional support, especially from those who genuinely enjoy my work and want to see more from me.
So what's my plan? I'd like to use this space as not only a means of supporting my personal work, but one that can be used to both teach and entertain people too! I plan on doing regular livestreams where I regularly interact, answer questions about the animation process and generally chat, all while working on my film! I'll also be posting things like in-progress tests, renders, doodles and more! Eventually, once the nitty gritty of animation production is through on
Snif & Snüf
, I plan on posting/streaming other things like personal tests, animation tutorials and preliminary work on my next short film, which if you subscribe to, you will see exclusive behind-the-scenes content of the whole filmmaking process, from start to finish.
On top of that, I'd also like to use this platform to share my experiences working in LA on all the various shows and projects I worked on. Showcase some of my animation and storyboard work, the lessons I learned while on those productions, anecdotal stories and some cool behind-the-scenes stuff that I can post as the projects are released!
I feel like Patreon is the best way to directly interact and support artists who's work you enjoy and want to see more of. And if you enjoy my work, I'd love to be able to have greater financial freedom to help give more back to you too!
By becoming a patron, you'll instantly unlock access to 7 exclusive posts
By becoming a patron, you'll instantly unlock access to 7 exclusive posts
Recent posts by Michael Ruocco
How it works
Get started in 2 minutes