Michal & Silvia
is creating art, stories, and notes on living a beautiful life
Select a membership level
The Sower
It all begins with planting the seeds. Before you know it, the seeds sprout into something beautiful 🌱.
When you join, we'll send you a private invitation to our online Community of Practice and Live Events, designed for meaningful connection with other people invested in the long game of growing as human beings.
Your support allows us to continue experimenting, documenting, and sharing our projects with you and the world.
Includes Discord benefits
The Gardener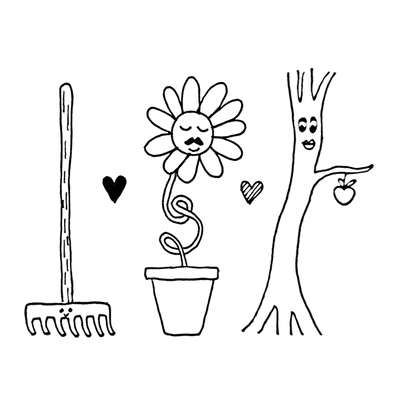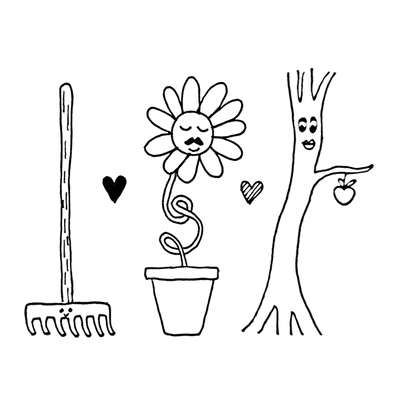 The seeds you're planting are growing into a symbiotic ecosystem. It's time to collect your first fruits 🌼🥝.
You'll be invited to our Community of Practice and Live Events.
You'll receive a digital copy of a beautiful piece of artwork we'll create for you.
Your support makes a huge difference. You've single-handedly covered the costs of one of the essential technologies allowing us to create transformative experiences for people. Thank you 🙏.
Includes Discord benefits
The Tree Climber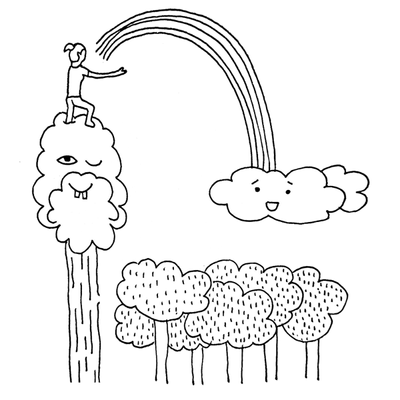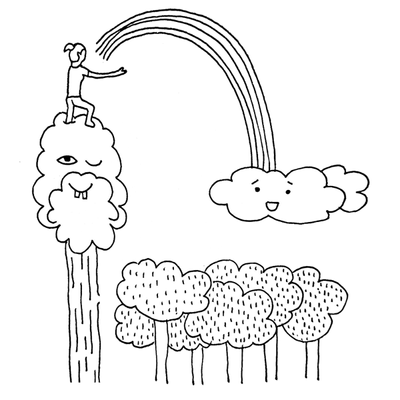 You've planted a forest. Now it's time to climb your favourite tree and enjoy the view 🌲🌲🌲.
You'll be invited to our Community of Practice and Live Events.
You'll receive a digital copy of a beautiful piece of artwork created for you.
You'll also get a unique, handwritten letter from us in the post.
Your support is epic and we want to shower you with gratitude. We'll transform your contribution into energy fueling more experiments and documentation. We couldn't have done that without you.
Includes Discord benefits
About Michal & Silvia
Hi, we're Silvia and Michal.
A long while ago we realized that living a "traditional" life doesn't satisfy us anymore, so we started exploring and asking ourselves many questions:
How can we do business in a way that's focused primarily on having a positive impact rather than making tons of money? 
How can we leave the city life to be closer to nature and start growing our own food? 
How can we weave healthy communities, both physically and online? 
How can we cultivate authentic, loving, constructive relationships with ourselves and with others? 
How can we make life more playful and creative?
Not only have we asked ourselves these questions (and many more), but
we actually started living the answers and documenting the process so that others can learn from our experience and create their own unique solutions.
What is The White Log?
The White Log
is an ever growing collection of notes, artwork, blueprints, blog posts, and videos documenting and reflecting on our projects and experiments.
Some of the projects we're working on and sharing about are:
Building community in our small island (Microsolidarity framework)
Optimizing our house for movement and flow (eg. we got rid of all our chairs!)
Building a personal development business that's inclusive, effective, and aligned with our values
Habit building experiments (how we're using relational practices to grow as individuals)
How we're starting a drum crew to bring more play and music into our lives
Permaculture for dummies (our first attempts and learning from our pro friends)
Our non-traditional romantic relationship (we are a couple)
How we work together (from home!) and remain a happy couple
… and much, much more.
Our background and why we are on Patreon
We know a lot of people want to start living their lives differently. One of our favorite parts of our work in the past few years has been to help them do that through habit coaching and online facilitated courses optimized for relational growth.
But now we are feeling a desire to reach more people and share the resources we have been collecting and creating after so many years of self-experimentation — and that's why we're here today.
We have been wanting to operate through gift economy for a long time now, and this Patreon account is our first experiment in that field.
By becoming a patron, you are helping us to keep sharing tools and inspiration on how to live a life that is truer and more aligned with ourselves and the community of life.
So thank you, dear patron or potential patron, for being here, for supporting our work, and for wanting to make a difference in the world. We love you, and we're excited to be on this journey together 💜
Love and Light ☀️
Michal and Silvia
It is happening! We're twenty five strong and your support means the world to us. Thank you for being the first to support us. As a thank you, we'll reach out to you with a special, unique gift .
2 of 4
Become a patron to
Connect via private message
Recent posts by Michal & Silvia
How it works
Get started in 2 minutes