Michelle Masso
is creating Titillating Photographic Treasures
Select a membership level
Bless the Beautiful Creatures
You're wonderful!
All the blessings and thank yous from my little portion of the universe.
First access to public posts 1-2 days before they become all access.

Tease Me, Please Me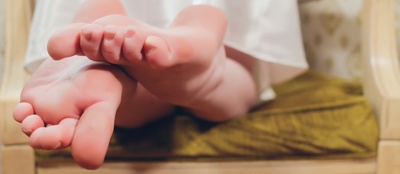 Just a little tease...
NSFW Set Teasers
1 Mini or Foot Fetish Set Monthly
Personal SFW Snapchat Access
**Be sure to send me your snap!!** 

+ All prior tier rewards    
Voyeur Eyes Only
 Want a peek? 
2 NSFW sets featuring various models released monthly
Vote in Polls!  You decide what sets release next!
Photo blog!!!   This is where you collect all the behind the scenes with models, back of camera teasers and outtakes from sets!
+ All prior tiers rewards    
About
It's about me!!
Hi!!  I'm Michelle, I also go by Sobootyful, welcome to my
Patreon
!  I'm a photographer, model and overall creative creature. You can look forward to finding my photography with other models, selfie sets and sets of me shot by other photographers here every month!
I recently relocated to Nashville, TN and am currently working on rebuilding my photography studio.  Your support helps go towards keeping me housed, fed and provides supplies for photoshoots, studio build out and hosting models to shoot with.  I have a great time working with others to bring ideas to life, whether it be art, erotic, cosplay or something that's kinda like this but a little like that and it's hard to explain but....


Why Patreon?
Let's create new content that brings to life fantasies, daydreams and visions and share it here with each other!  YES, I wanna make props and costumes and drape fabrics everywhere and build whatever it takes to make these dreams happen and I want you all to be there with me as I do it.  I've enjoyed getting to know my fans through various platforms over the past several years and I look forward to being able to do that more through Patreon.  I'm excited to  interact with my fans more as I create and release more eye catching content.  I hope to start journaling more stories about shoot days, building days and creative days and I think this will be an excellent way to do so. I hope you'll join me on my journey to express myself as an artist in a world of limitless possibilities!
And then what?
Having a community of support will help to build sets and wardrobe that can become costly and relief from some of that burden would be incredible.
Nestled Among Us, Light Fetish, and From the Depths
are a few other upcoming series will need headdresses and other costuming supplies. I also want to learn new skills, such as shibari so that I can tie for my series 
Light Fetish
. I'll need supplies, time, and to attend workshops to learn and refine that craft. More travel is another thing that is always on my list. Help support making trips back to my home state Texas a regular thing!! I would love to get out there twice a year. I'm also longing to go to White Sands, Sequoia National Park and many other beautiful places in the United States. I'd love to be able to start taking trips and meeting up with other models or bringing some of my local lovelies with me to make art in wondrous places!


Find me!

Here are my social media platforms, follow me, let's play!
Facebook:
Michelle Masso Photography
Instagram:
@michelle_masso
Tumblr:
ShesSobootyful
Twitter:
@ShesSobootyful
Etsy:
Michelle Masso Photo
Ebay:
Michelle Masso Photography

Amazon Wishlist
A little help from my friends...

Support my creative journey by helping off-set living expenses.  This creates a space where I can work part-time and dedicate the rest of my time to working on photo shoots, editing sets, updating my blog, marketing and all those other free-lancing tasks.  The more time I have for being creative, the more I can share with you!

1 of 3
By becoming a patron, you'll instantly unlock access to 1,332 exclusive posts
By becoming a patron, you'll instantly unlock access to 1,332 exclusive posts
Recent posts by Michelle Masso