Michi Mathias
is creating a Victorian cycling graphic novel... and vegan graphic recipes
Select a membership level
Cycle-Camping Club
You like early bicycles, camping, Ireland and/or Victorian social history, too? This gives you: 
- Advance views as pages and panels are drafted or finished, and occasional downloadable PDFs if I make a nice enough page. 
- Input into decision-making when I need help, please!
- Behind-the-scenes look at the absurd amount of research needed to make everything accurate for 1897. 
-  Your pledges count toward a copy of the finished graphic novel at special rate. 
Cooking Club
Ah, another visual thinker and creative cook. You get: 
- Views of early recipe drafts as they're developed, and occasional downloadable PDFs of finished ones
- Input into new recipes when I need help testing, please, or making sure the drawing is clearly understandable. 
- Pledges count toward a copy of the hardback book  published by Liminal 11 in early 2021 
Cooking AND Cycle-Camping Club!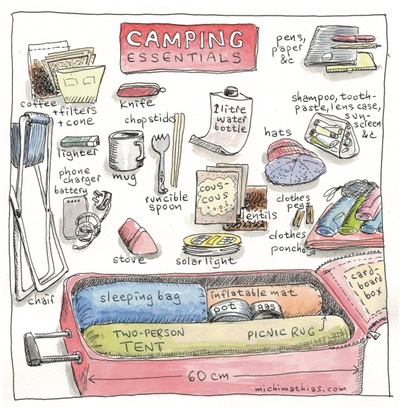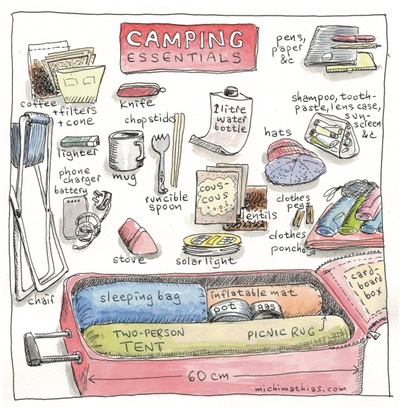 Wow, you're keen on both the graphic novel and the graphic recipes! Thank you so much. 
You'll receive:
- all of the above, plus...
- random other comics that I make, and stories of illustration jobs, and more...  
- Your pledges count toward copies of both books, for however long you're with me. 
About Michi Mathias
Hi, I'm Michi, and I love doing illustration to make complicated concepts clear, and making comics about the absurdities of real life, or expressing strongly held views, or about dumb things I've done...  Here are two projects I'm working on which I hope you'll want to be involved in.
I've been drawing
graphic recipes
 for a few years in a way that shows the whole process at a glance, with virtually no words. And minimal measurements, too - that's up to the cook! Initially all were vegetarian and more recently
vegan
.   
I'm drawing a lot more of these to be published as a book in 2021.  
And here's my 
graphic novel
project, 
Two Shillings a Day
, which I'm very excited about.  Some might even say obsessed... 
I'm telling the true story of the pioneering
Victorian London tailor, T.H. Holding
, the "father of recreational camping", who designed a tiny lightweight tent and embarked on the first-ever bicycle camping tour with three friends in county Mayo, Ireland in 
1897
. On single-speed heavy cycles, over unpaved roads, wearing woollen suits.
Holding wrote a book, Cycle and Camp, about this adventure which reads like a
how-to manual, travelogue,
and
social history
of Ireland all in one. Two Shillings a Day uses nothing but his own delightfully old-fashioned, didactic, humourous voice from this book.
In 1897, bicycle design hadn't even finished evolving, and two of the four cycles on this trip called Bantams proved to be quite unsuitable, a point which Holding makes in a "plainly outspoken" manner, going into great detail about what's wrong with them.
To the right is a
draft
of how I might do this page of his arguments, 
By the way, Bantams were only made for a few years during the 1890s. I had to go all the way to mid-Wales to see and photograph one in a cycle museum so I can draw them in detail. It was a fun and useful trip, with helpful volunteers even posing with the Bantam so I could get in the right scale. This is the kind of thing you'l hear about if you join me here on Patreon. 
Patreon provides a way for creators to make their work with the financial and personal support of patrons, a bit like a slower, longer term kickstarter, but
you're free to leave at any time with one click. 
I have no idea how much overlap there is between Victorian cycling/camping/Ireland
enthusiasts and vegan graphic recipe peeps so I've made separate reward tiers, plus another for people who like both. Your
 pledges will count as credit toward a printed book (albeit one has an unknown publication date and unknown cost) for however long you're with me-- I appreciate the leap of faith!

Either way, you'll get behind-the-scenes views of my process (mistakes and mis-spent hours included) plus finished pages to see here first, and sometimes PDF downloads. It really helps me to bounce ideas off other people and get feedback before finalising drawings, so I'll also be asking for your input to see if things are clear and understandable sometimes. And you'll be holding me accountable to getting these done, which is very much appreciated! 
- - - - - - - - - - - - - - - - - - - - - - - - - - - - - - - - - - - - - - - - - - - - - - - - 
And if you've read this far, then I THANK YOU and perhaps you'd even like to see how and why I started drawing again -- after a decades-long accidental lapse -- and then making comics: 
By becoming a patron, you'll instantly unlock access to 51 exclusive posts
By becoming a patron, you'll instantly unlock access to 51 exclusive posts
Recent posts by Michi Mathias
How it works
Get started in 2 minutes