Stefany Ramírez
is creating illustrations + videos.
Select a membership level
SR. NERVIOS
→ Access to monthly
newsletter
where I show my notebooks, working projects, topics that inspire me, supplies that I use and behind the scenes of the making of new products for my store.
→ Phone and desktop
wallpapers
.
Month theme will be chosen via polls.
→ Acceso a un
newsletter
mensual donde muestro parte de mis libretas, proyectos en que estoy trabajando, temas que me inspiran, materiales que uso y detrás de escenas de nuevos productos para la tienda.
→
Wallpaper
para el celular y computador.
El tema del mes será escogido a través de encuestas.
MINI LILA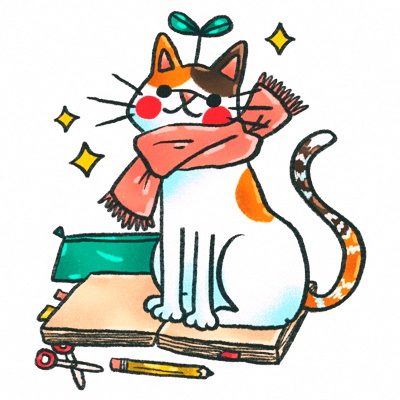 →
Exclusive video
every month: tutorial, Q&A, illustration process, etc. It will be chosen via polls.
→
Printable
for planner / bullet journal.
Includes newsletter and wallpapers.
→ Un
video exclusivo
cada mes: tutorial, Q&A, proceso de ilustraciones, etc. Será elegido a través de encuestas.
→
Imprimible
para el planner/ bullet journal.
Incluye el newsletter y wallpapers.
SÚPER GORDITOS
→ You will receive an exclusive
mini print
(12x17cm) in an envelope. Every envelope will be sent at the beginning of following month!
→
Sticker as a gift
with your order in my shop.
Because Covid-19,
prints shipping will have a delay
until the Chilean Post Office normalize shippings inside the country. Don't worry definitely they will be sent ! :-)
Includes newsletter and wallpapers + exclusive video and printable.
→ Recibe un
pequeño print
exclusivo (12 x 17cm) dentro de un sobre. Cada sobre será enviado a principios del siguiente mes !
→ Un
sticker de regalo
al comprar a través de mi tienda.
Incluye el newsletter y wallpapers + video exclusivo e imprimible.
Por el Covid-19,
los envíos de los prints tendrán un atraso
hasta que se normalice los envíos dentro de Chile. No se preocupen, sin duda serán enviados ! :-)
About
Hola ! :-)
Mi nombre es Stefany Ramírez, pero todos me dicen Teffy. Soy diseñadora gráfica de profesión e ilustradora autodidacta, trabajando de forma independiente bajo el nombre de
Michi - to the Happiness
. Significa "camino a la felicidad", una pequeña frase que me recuerda que debo disfrutar la felicidad por muy momentánea que sea.
Vivo al sur de Chile, en la ciudad de Temuco. Tengo mi querido espacio de trabajo en mi pieza, tratando cada vez mejorar los materiales para dedicarme a la ilustración. Adoro las acuarelas y la técnica mixta, además de practicar mucho la ilustración digital. También tengo
un blog
donde escribo sobre mi vida diaria
(en español)
, una
tienda en instagram
, y un
canal de youtube
donde comparto vlogs de ciertos momentos.
¿Por qué apoyarme a través de Patreon?

Tu apoyo me ayuda a dedicarme completamente a mis proyectos personales, mejorando los implementos para mi tienda y generar contenido en mis redes sociales ligado a mi vida diaria, ilustración y journaling. Podrás ver mi contenido en español e inglés, mi proceso creativo, mi rutina como ilustradora independiente y mi eterno agradecimiento !
Puedes unirte e irte en cualquier momento
, sin ninguna presión. Tendrás acceso inmediato a cada contenido dependiendo del nivel, además de contenidos anteriores.
Puedes ver más de mi trabajo en
mi portafolio
, cualquier duda puedes encontrarme en
mi instagram
, además de contactarme a través de
[email protected]
Hi ! :-)
My name is Stefany Ramírez but everyone calls me Teffy. I'm profesional graphic designer and autodidact illustrator, I'm working as freelancer under the name of
Michi – to the happiness
. It means "way/road to the happiness", a little phrase that remember me that I have to enjoy the happiness no matter how momentary it is.
I live in south of Chile, in Temuco city. I have my dear workspace in my bedroom, always trying to improve my working material to dedicate full time in illustration. I love watercolors and mix media and I love practicing digital illustration too. Also, I have
a blog
where I write about my daily life
(in spanish)
, an
instagram store
and a
youtube channel
where I share vlogs of certain moments.
Why supporting me via Patreon?

Your support helps me to dedicate full time in my personal projects, improving supplies for my store and to make content in social media about my daily life, illustration and journaling. You could watch my content in spanish and english, my creative process, my routine as freelancer illustrator and my eternal gratitude!
You can join and leave at any moment
, without any pressure. You will have access immediately to every content depending of your tier, in addition to previous content.
You can see more of my work in
my portfolio
, any doubt you can find me on
my instagram
and contact me via
[email protected]
PS: English is not my first language, I apologize in advance if there's any mistake. Dear twinnie (my twin sister: Paola) is who help me with the english !

By becoming a patron, you'll instantly unlock access to 23 exclusive posts
By becoming a patron, you'll instantly unlock access to 23 exclusive posts
Recent posts by Stefany Ramírez