MicroDwarf Home Brew
is creating Maps & Adventures for Fantasy RPGs
Select a membership level
Warrior
Stout of heart and strong of limb, you're the backbone of any adventuring party!
Chart a Course: Gain access to the Patron-only polls that tell me what kind of maps or features you'd like to see in the future!
Eternal Gratitude: You're helping me fulfill my dream! You'll receive special thanks in the credits of each major module I publish!
Veteran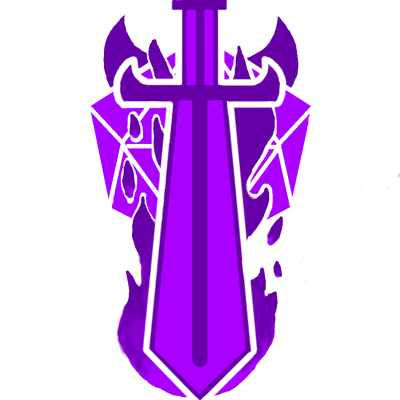 Seasoned to perfection and a thirst for more to come - you know what you want!
This level gives you all previous rewards, plus...
Second Sight: Get any and all alternate versions of maps I make (nighttime, stained, bordered, or what have you)!
Nome de Guerre: Don't feel like having a strange real-person name being credited as part of an adventuring party? At this level of support, your thanks in the credits of each of my major publications can be any hero-sounding name you like! Don't worry if you're bad at coming up with names - I will default to a pregenerated hero name for each backer until I hear from YOU what name you want to see in print! Nothing too saucy, mind - MicroDwarf should be enjoyed by all ages.
Swashbuckler
Hearts of gold and britches of steel, this is where the real heroism happens!
This level gives you all previous rewards, plus...
Glorious Technicolor: Only the fanciest of maps will do for you! Get the delicious full-color maps and give your campaigns the right kind of zing!
Herald of Valor: Not satisfied with simply nudging the beast that is MicroDwarf in one direction or the other? Swashbucklers can request that their friends, foes, and other character names appear in a future map - complete with accolades in the description!
Thrilling Heroics: What good is a battlemap without a battle? Each MicroDwarf battlemap is meant to provide a challenge to any adventuring party brave enough to trod its stones, and Swashbucklers get to face the terrible foes meant to take best advantage of that home terrain!
About
NEW PATREON BONANZA
ZOUNDS! WE'RE STILL A NEW PATREON! To keep excitement high, the first 25 Patrons are guaranteed a map of their own design! Spread the word! Let's make some maps!
13 MAPS LEFT
LET'S MAKE COOL THINGS
Hey y'all! I live and breathe RPGs and tabletop games. I like to make games, I like to run games, and I like to play games. What we have here is an opportunity to help turn this passion of mine into a full-fledged lifestyle. With luck, I'll be able to springboard off Patreon into my dream job: working at Wizards of the Coast.
So let's cut to the chase. I like drawing high-quality maps and writing exciting adventures. You want high-quality maps and exciting adventures for your games. I do maps more than I do math, but that looks like a two, a two, and a four to me.
What's important for you as Patrons to note is that you will be charged each time I make a paid post. My promise to you and myself is to make four or five maps or adventures per month, so keep in mind that you will actually be charged close to four or five times what your actual pledge is.
Thankfully, Patreon gives you the backers the option to set your monthly maximum, so on months where my muse is hyperactive you don't feel any sticker shock. If you want only 2 maps a month, that's perfectly fine. If you want to drink from the firehose, who am I to say no?
FREE MAPS
What's that? Content for free? Of course! I'm going to be making this stuff anyway, you folks just make it easier--and you let me make more of it!
I'll be releasing all the black-and-white maps and pictureless mini-adventures for free on my site. The more I get to make, the more comes out for free, and everyone benefits.
COMMISSIONS
Want something specific for your campaign? Need a one-shot put together for a special event or occasion? In a crunch for an upcoming session and out of prep ideas? Want to see the lands of your home campaign realized in sharp, Tolkienesque style? I'm here to help. Once a month I'll take a random patron's map request and turn it into a reality.
If you want something more specific, good news! You can now email MicroDwarf Home Brew to set up your very own commissioned map! Email us at
[email protected]
to set up your commission today!
DUNGEON MASTER'S GUILD

The meatiest of adventures and maps created with your support will eventually find their way to the Dungeon Master's Guild. The highest-tier supporters will receive a free copy of these full-length adventures as soon as they hit the marketplace.
LEVEL 1 - When we reach this goal, I'll make a custom legendary monster for five randomly-selected patrons! The monster will be made available to Patrons of all levels.
1 of 14
By becoming a patron, you'll instantly unlock access to 159 exclusive posts
By becoming a patron, you'll instantly unlock access to 159 exclusive posts
Recent posts by MicroDwarf Home Brew