Mieke Roth
is creating Anatomical animal models
Select a membership level
Are those intestines I see?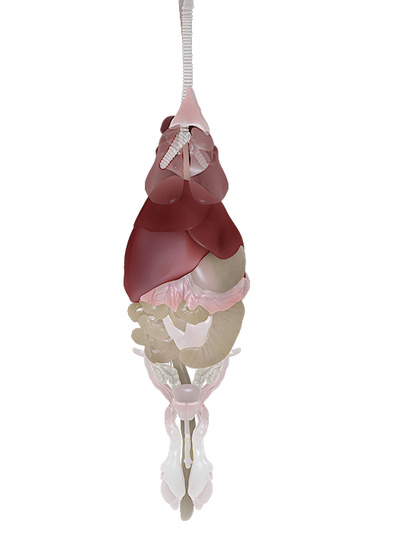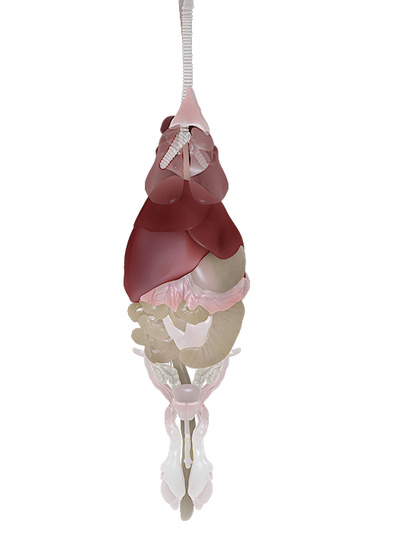 Now we are talking! stomach, bowels, something that looks like a liver, we all have them
About Mieke Roth
As you might know I am a scientific visualizer who works on several areas within the sciences. My commissioned work, which I do for scientific magazines, research institutes and universities, is mostly very technical, but my heart also lies with the gross anatomy of animals. On a regular base I am working on a specific animal with the goal to get the anatomy as accurate as possible. For that I use real animals (bought as food for humans or animals) and as much scientific data I can get my hands on. I want to go beyond the standard anatomy illustrations:I want to know what are the most common versions of specific parts of the anatomy, how they all are connected and how they work.
And I want to show it in such a way that it is easily accessible for anyone who is interested. In the end each anatomy tread will give you a complete insight in the gross anatomy of a specific animal.
Because this work is really time-consuming I opened a patreon to be able to do that on normal hours. I do hope people love to learn more about the anatomy of common and more uncommon animals! Keep in mind I can be working on a specific animal for months on end. 
On this page you will mainly see announcements of work I published elsewhere, think my 
anatomy website
, 
Sketchfab
 or 
Artstation
. I will not restrict what people can see or can't see, because this Patreon is mainly to be able to work on animal anatomy, my deepest passion which I want to share with the world anyhow.
P.S. a few years back I also tried out Patreon, but the stress to perform was so great, especially having to send stuff to patrons, I stopped. It took a lot of nights not able to sleep, and feeling guilty I couldn't do what I promised, so I'm not doing that anymore. I am, first and for most, a visualizer for business to business (or business to science of course) work, not for individuals. 
So..
This page will be open to anyone and the patreon is mainly for people who enjoy my work so much they want to support me. 
Recent posts by Mieke Roth
How it works
Get started in 2 minutes