Mike's Sign Workshop
is creating Digital Safety Sign Art
Select a membership level
Support the Workshop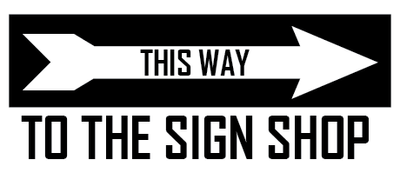 Help support the sign shop, kick me a dollar.
There is no rewards for this tier.
Buy the Sign Shop a Pizza
Limited (3 of 3 remaining)
So, I love frozen pizzas, and I'm the sign shop's only "employee", so $6 buys the entire sign shop a pizza.
I'll make you one (1) ANSI Z53.1 1969, USACE Standard Safety Signage, or ISO 3864 style sign. 
 Receive it in PNG, PDF and Vector (SVG) forms, usable in all sorts of applications.
See "What is a ANSI Z53.1 1969 style signs?", "What is USACE Standard Safety Signage?" and  "What is ISO 3864 style signage?"  for details on what his means/you can request.
You must contact me with the sign you'd like made, I can't read your mind.
About
Welcome to Mike's Sign Workshop.
I create signs, typically styled after safety signage from ANSI Z53.1 1967 standards, the iconic safety signs you see in films, TV and popular culture in general.
My goal was partly to fill a void on Wikimedia Commons, which lacked accurate recreations in the vector format. However, after doing that I decided to take the templates I had created and start making all forms of signage, filling a void where you need a sign, but it's the sort of thing that you can't just find in sign form online or in stores. I create signs suitable for use in a variety of situations and spaces, from personal to professional to cyber.
Disclaimer:
These signs are
not
guaranteed to meet any standard or regulatory requirements.
Signs for marking equipment such as fire extinguishers and emergency equipment often requires more durable signage than something printed off the web using a standard home or office printer. Exits often have very particular standards, that signage from Mike's Sign Workshop may not meet.
Please, consult local professionals/officials and laws for more information about requirements in your area.
(In)frequently Asked Questions
What is a "ANSI Z53.1 1967 style signage"?
These symbols do not typically include a safety symbol.

What is a "ISO 3864 Style Signage"?

Symbols are limited to those in
ISO 7010 safety symbols
and
UK 1996 Safety Symbols
.
These are examples from the sign shop
DeviantART page
.


What is "USACE Standard Safety Signage"?
Signage drawn to a standard from the United States Army Corps of Engineers. These signs do not have symbols are by default 12 inches by 12 inches.
What is an offensive and will not be made into a sign?
Racial slurs.
Racism.
Xenophobic.
Transphobic.
Homophobic.
Promoting of not vaccinating.
Promotion of white supremacy.
If a sign request includes offensive content, the pledge will be refunded.
Is profanity allowed on a sign?
Yes, please feel free to use profanity.
Recent posts by Mike's Sign Workshop