Mike Valiquette
is creating animation, comics, dev art, podcasts, and running Cartoon North
Select a membership level
CARTOON NORTH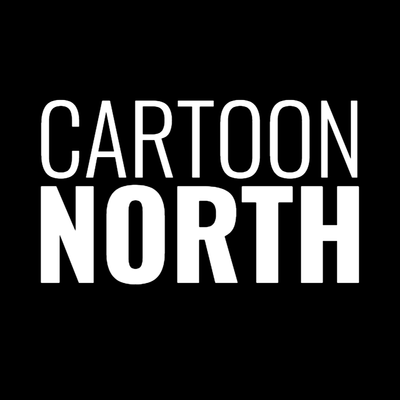 For those of you out there who want to support my decade plus of providing a resource site to the Canadian animation community. The more of you who help out, the more I can do.
We've redesigned the site, have launched a Discord server, and are recording podcasts!

Northest of the North - You're the true blue Canadian animation booster, and you're going to get exclusive invitations to be part of our podcast streams and other goodies we come up with alomng the way. THANKS!
Coffee Provider
Straight up, the cost of a fancy coffee. look at that thing in the picture, it's sooo good. And I know how much it means to you to have one of those. So I know the sacrifice you'll be making, trust me. And I'll be sure to make your hard earned coffee money go further, I promise. I'm making my own home brew these days, none of that fancy coffee shop stuff for me, not when I'm buckling down and just trying to make cool stuff to share with you!


Basic Goodness - Eternal gratitude and my love and respect.
the All-Day Breakfast
Cheap breakfast for lunch. It's a solid option, full of nutrition, not too pricey, and comes with your choice of bacon or sausage. I'm a big fan.
So buy me lunch, and we can have a chat, just like pals do.

Hour of Power - Literally an hour of time with Mike, via the videochat service of your, and his, choice. Talk about animation, talk about comics, talk about life. Depending on numbers, this'll be a group thing.

Basic Goodness - Eternal gratitude and my love and respect.
About
After many long, laborious years of working on other people's projects, Mike's spending some time making stuff he really thinks is cool and really hopes you do too. There's a lot of stuff to cover, including a new animation-centric podcast to pick up where Startoon left off, plus, and probably primarily: TAKING FLIGHT, the totally unofficial Alpha Flight animated fan film. On top of that, you'll be seeing all the little bits and pieces that are going in to a few new projects that may or may not ever see any mainstream release. This is the back door to the behind the scenes section where Mike will share all the raw stuff and talk about how the sausage gets made. We'll also be launching a speaker series with notable guests from the world of Canadian comics and cartoons. Lots to do. Thanks for checking us out.

By becoming a patron, you'll instantly unlock access to 3 exclusive posts
By becoming a patron, you'll instantly unlock access to 3 exclusive posts
Recent posts by Mike Valiquette
How it works
Get started in 2 minutes