Mike Vitale
is creating Sound Recordings and Music Videos
Select a membership level
Watch New Homemade Youtube Videos First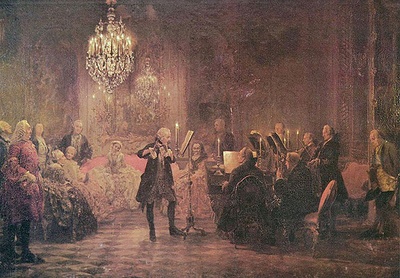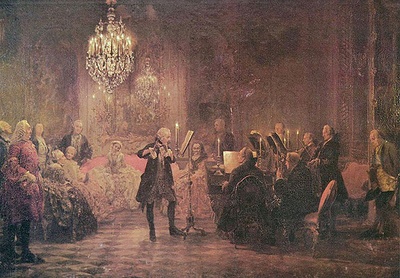 Watch me play some music in my living room and give me some input/feedback (if you fancy) before I post them online!  Also, I will share some short stories about my life, and hopefully you'll share some of yours with me as well.  With this tier, you get the living room videos, access to stories AND you become a member of this community—please, lets conversationally double dutch circa 1978 in a 2019 kind of way.
Includes
Connect with other Patrons
Blogs/Stories about My Life
Watch New Homemade Youtube Videos/Facebook Videos
Watch me write a song - start to finish
At this tier, I will do my very best to show you what it is like to write a new song by taking you on the journey of writing it from start to finish.  Also, I'll give you in depth detail about songs I have already written.  The full picture, so to speak.  We can discuss what the song is about or how the song happened.  It'll be like show and tell in Kindergarten, without Timothy puking in the back of class because he ate some Elmer's glue.  You will also receive access to exclusive blogs about my life.  High five!
Includes
Connect with other Patrons
Access to patron-only content: blogs about my life
Watch me write a song
In depth detail about songs I have written
You hear it first!
Early Access to Finished Project!  Alright, so the new high budget music video or professional audio recording is done!  Yes!  You hear it first, before everyone else.  Plus, you get to watch me write a song from start to finish, get in depth detail about a song already written and get to learn more about me VIA an exclusive blog for patrons.
Includes
Connect with other Patrons
Access to patron-only content: blogs about my life
Watch me Write a Song from Start to Finish
In depth detail about songs I have already written
Stream a New Song or Video Before Anyone Else
About Mike Vitale
Alright, so here is the long and short about me.  The meat and potatoes.  The lowdown.  Dig:


My name is Mike Vitale and I am a singer and songwriter and nothing makes me happier than the experience of creating music.


I am very much a lover of art and community.  I have been for as long as I can remember.  It is an absolute joy watching the growth of an artist.  I actively support as much local/regional/world art as I can, because nothing makes me happier than seeing people realize their dreams, especially when they are talented and they can reduce me to tears, make me laugh hysterically, or feel joy with the beauty of what they create.  Good art speaks truth and that is what I feel when I find it.


I am creator myself, and I sympathize and empathize a great deal with how difficult it is to find and connect with an audience who appreciates what is being made.  That connection is paramount.  I have been very very fortunate in my life to make this connection with many people, and even more importantly, to be friends with you.  It means everything to me. You lift me up when I feel low and remind me that I have something to offer this world.


Good art, whether it is comedy, music, visual, etc., is truth.  It cuts through the fog of hate, fear, and anger, and allows us all the opportunity to see peace, joy, friendship, and unity. It breaks down the barriers of prejudice.  It speaks to our soul.  We feel it when it speaks the truth to us.


I humbly offer you my soul in the form of songs that I write and the music that I play.  It is the reason I am alive.  I've known this every since junior college, taking a two year music theory course with Dr. Timothy Lynch at College of the Sequoias.  That was my wakeup call.  I thought I wanted to be an architect, until I took his course.  Thank you Dr. Lynch.


With your help, I plan to eventually do the following as my budget increases:

a.) Create audio and video content for both Youtube, as well as for Spotify, Apple Music, and the like. Live recordings as well as studio recordings of me performing new songs that I have written over the past several years. I have a lot of new material and a lot of things to say, and I would like to share it in a way that is interactive, while also supporting my larger community around me.

b.) Release this video footage in the traditional format of audio recordings (EP's and LP's). Vinyl, compact disc, and digital downloads.

c.) Pay all of the musicians, videographers, photographers, sound engineers, visual artists, and specialists in their craft, who have worked very hard on their skill set, so that we may create beautiful things, together, and share them with you.  We can all make a living on what we love doing, with your help.

d.) Make T-Shirts and merchandise to help spread the music being made and the message the music carries.  I want to share my life with you.  I already do that, but it's at the slow and arduous pace of what money I save and work very hard to earn.  I would like to speed this process up, exponentially, with your help.

e.) Be able to tour the United States and eventually, the world.


Naturally, the above proclamations, are completely dependent on the enthusiasm and the financial offerings from benefactors such as yourself.  For the sake of transparency, your patronage is on a revolving monthly basis to keep the wheels on our bus, spinning.  If you sign up for $5, you are giving $5 every month towards the creation of all the above.  This is not a new concept.  It has been this way for artists for hundreds of years (if not longer).  As a quick example, look at all your favorite classical composers and how they supported themselves in order to write and create.  It is a fundamental part of the artist's history.


My New Year's Resolution is to stop trying to do everything myself, and to ask for more help from my friends.  This is my first step towards making that happen and I thank you in advance for your love and support and connection.  It means the world to me.


- Mike

$198.52 of $2,000
per month
RECORDING ONE SONG For Digital Distribution and Streaming

If I were to budget out enough money to pay every musician involved, pay for studio time to track the song live, pay an audio engineer to record the song, a mixing engineer to mix the song, a mastering engineer to master the song, and produce the song myself (I would prefer to pay someone to produce the song as well, though), this would be a low budget I could work with.
1 of 1
Become a patron to
Unlock 330 exclusive posts
Connect via private message
Recent posts by Mike Vitale
How it works
Get started in 2 minutes