MilesPerHr
is creating daily car videos, including POV drives, walkarounds, and reviews
Select a membership level
MPH Member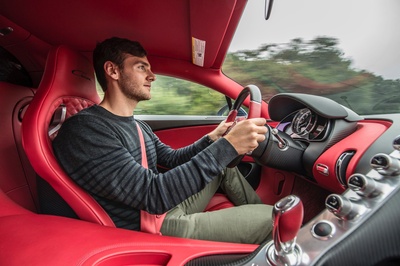 Producing compelling content every day ain't easy, but by becoming a MPH Member, you're giving me a thumbs up - telling me to keep doing what I'm doing. That's worth more to me than money (though $ does make this a little easier).

As a thank you, I'll give you a special shoutout in my next YouTube review! 

Oh, and you'll also have my undying gratitude — so there's that. 

Insider
Looking for a new or used vehicle? Let me help.

As an automotive journalist, I drive most new model vehicles every year, spending between a day and a week with each of these cars. During that time, I learn much more about their strengths and weaknesses than a typical test drive will tell you. 

This hands-on experience and access to major automakers gives me a thorough understanding of the competitive market. I know which models are the best on sale today, and which will be coming soon. 

After learning your vehicle needs, I will guide you to the ideal make and model. 

You get:

- Direct access to me to ask any car shopping questions that come to mind
- Insider info about what model year changes are coming up

About
Welcome to MilesPerHr, a channel that explores new vehicles without taking them (or myself) too seriously.
My name is Miles Branman (the "Miles" behind "MPH"). I'm a freelance automotive journalist, photographer, and videographer. This job gives me access to cars, trucks, and SUVs before they arrive in dealerships — and I want to share them with you.
I publish daily walkaround and POV drive videos, plus monthly reviews on my 
YouTube channel
.
Please visit my site, 
milesperhr.com
or my 
Facebook page
for more information about the cars you see here, and for the latest MPH activities, follow on
Instagram
and
Twitter
.
The time it takes to shoot, edit, upload, and schedule daily videos is considerable, and apart from a very small bit of YouTube ad revenue, I don't see any return for this effort.

If I can reach this earnings goal, I would (most importantly) have a tangible reminder that you support my work. Additionally, I could keep my video gear updated (which is good for both of us) and pay for gas (again, good for both of us).
1 of 1
Recent posts by MilesPerHr