Select a membership level
✨ Queen Serenity Tier ✨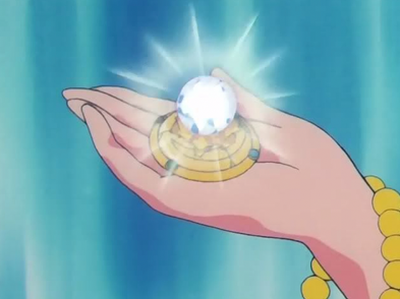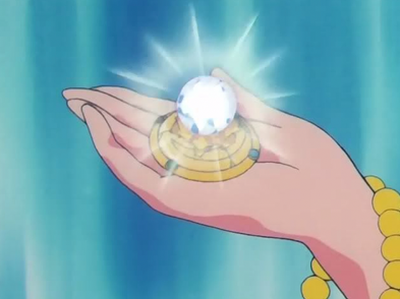 I am no longer offering multiple tiers in hopes that my content can be accessible to everyone! Please edit your previous pledge to this tier to be able to access more exclusive and in-depth content. Patreon does not allow me to edit your tier for you so that you're able to be in this new subscription, so you have to manually go in and adjust your pledge in order to see new content. ✨

☯ You can request one of the following a month privately with me: tarot spread, Astrology question, or annual profection reading.

☯ Annual Profection insight, discussing the year you're having or going to have, discussing aspects/transits.

☯ Tarot/Oracle Three Card spread

☯ New Moon + Full Moon Horoscopes

☯ Live video conferences on (some) weekends – offering live on the spot tarot readings!

☯ Exclusive Patreon content

☯ Introductory descriptions and brief summaries on planets, aspects, aspect pattern, etc. transits, fun and playful content, intermediate astrology + in-depth and informative content/information.

☯ Access to exclusive discord chat

About Milk

FAQ:
I've signed up, now how do I go about receiving my readings and asking questions?
You must message me directly or leave a comment on the community page! A lot of people sign up and I'm not always near my computer or phone when people do. So the best way to get in contact with me to start your benefits is by messaging me directly through Patreon! Also, some people who sign up don't always want to message me (so this tells me you are comfortable with that). 
What kinds of Astrology/Tarot questions do people usually ask you, so I know what to ask? 
Astrology: People usually ask questions about their natal chart, I.E. "What does this placement mean? What in my chart depicts me having this habit, etc. What kind of jobs are best suited for me?" 
Tarot: "Should I apply to this job? Does my ex miss me? What should I look out for tomorrow?" Also, you can always request a tarot spread in replacement of one of your Tarot questions. You can google "Love tarot spread, future tarot spread, general tarot spread, etc." and send me the link! (
Disclaimer:
I will only do spread links that are 3 card pulls, I feel like anything past a 3 card pull spread for this price point is unfair to me, energetically. I do hope that doesn't inconvenience you). 💘
I submitted a tarot/astrology question, and it's been more than twenty-four hours without hearing back from you... What should I do? 
I usually will make a point to respond to your question within a twenty-four-hour time frame. The longest you'll ever have to wait for a response is a maximum of three days (unless I've posted on the platform a reason for delays in messages). I do take Fridays, Saturdays, and Sundays off from Patreon questions, so if you submit your question on Thursday - you will get a response Monday.
HOWEVER: I do get a lot of questions, and sometimes I make the error of thinking I replied when I didn't. If you have not heard back from me within this time period, and feel like your question got lost in the mail - please RESEND your question! You pay for this service, and I am incredibly grateful for the opportunity to work with you. But sometimes I am human and rarely have cases where the site glitches or I hit send but it didn't send, etc. Please if you have waited within a 1-3 day period and have not received your readings/answers, keep resending them to ensure I know I got it. I WILL ensure I get back to you. 
–– About my Patreon
This is a
safe
and
informative
space where I provide intensive astrological posts pertaining to aspects, aspect patterns, placements, asteroids, planets, etc. Here you will find information that personally applies to you and really takes your knowledge one step further.
By donating you are
supporting an independent and passionate Iranian/Filipina Astrologer who is dedicated to showing you astrology in a new and exciting way, as well as being able to break down intricate/expert studies in easy-to-digest content!
I pledge to
 always keep my content fresh and unique as well as authentic and informative. 
My name is
Milk
, this is
Milkstrology
, become a
Milkshake
today!
[
Terms, Conditions, and Legal Disclaimer:
By messaging me and signing up you are automatically in agreement and responsible for having read through everything listed here.

Consultations and readings by Milkstrology is not liable for any direct, indirect, or incidental, consequential, or punitive damages arising from using the psychic expert advice available on this site or its content. All consultations and readings are intended to offer an insight into a person's personal life and meant for entertainment purposes only.

These readings do not in any way constitute legal, financial, or professional advice. By engaging in a reading, you understand that astrologers do not diagnose illnesses, including questions pertaining to pregnancy and death.

Consultations and readings by Milkstrology will not be liable for the death or personal injury resulting from the negligence on our behalf, or for fraudulent misrepresentation. For legal reasons, I must advise you that the readings are for entertainment purposes only.

Furthermore, the readings that I provide are for guidance only. What you decide to do, including any actions you take, with the information that I give you, is based on your own personal responsibility and choice.]
When I reach this goal I'll be able to afford better Astrology classes to come back and share with you all + also will buy a camera for my YouTube channel so that I can create consistent content and upload more frequently! 
1 of 1
By becoming a patron, you'll instantly unlock access to 756 exclusive posts
By becoming a patron, you'll instantly unlock access to 756 exclusive posts
How it works
Get started in 2 minutes