Austin Chandler Peek
is creating Millionaire Interviews (aka Entrepreneur Stories Podcast)
Select a membership level
BRONZE MEMBERSHIP
Limited (7 remaining)
Benefits:
(1a) Exclusive Patreon Episodes w/ Guests & Stories you haven't heard
(1b) Plus Original EPs #1-200, that are hidden on our main feed
(2) Personal Shout-Out on the Podcast
(3) Join our ViP Monthly Group Calls with Austin & Our Special Guest
SILVER MEMBERSHIP
Limited (4 remaining)
Immediate Benefits:
(1a) Exclusive Patreon Episodes w/ Guests & Stories you haven't heard
(1b) Plus Original EPs #1-200, that are hidden on our main feed
(2) Personal Shout-Out on the Podcast
(3) Ask Q's on ViP Monthly Group Calls with Austin & Our Special Guest
(4) One-Time 30-Min Call w/ Austin to Help your Business
(5) Video & Audio Replays of Our Monthly Group Calls
(6) 1-on-1 Text Messaging with Yours Truly, for your late night Business Questions
(7) Gold Sponsor Listing in Episode Show Notes (w/ details so you can connect with others)

GOLD MEMBERSHIP
Limited (2 remaining)
Immediate Benefits:
(1a) Exclusive Podcast Episodes w/ Guests & Stories you haven't heard
(1b) Plus Original EPs #1-200, that are hidden on our main feed
(2) Personal Shout-Out on the Podcast
(3) Ask Q's on ViP Monthly Group Calls with Austin & Our Special Guest
(4) Recurring 30-Min Call w/ Austin to Help your Business (Renews Every 6 Months)
(5) Video & Audio Replays of Our Monthly Group Calls
(6) 1-on-1 Text Messaging with Yours Truly, for your late night Business Questions
(7) Platinum Sponsor Listing in Episode Show Notes (w/ details so you can connect with others + a Business Listing)
(8) Virtual Office Hours where you'll Meet Other Listeners & We Help with Your Business
(9) Discounted Pricing for Podcast Advertising - 50% OFF! That's a $500 Savings!
(10) Company Listing on Website - For Our 30,000 Listeners per Episode to See & Click (Valuable SEO Juice!)
(11) Mini-Interview Opportunity - Once a Year, we Select a Member to tell us about your Biz, that'll be added to the end of our Episodes.
(12) Your Question Answered on the Show - Email me Specific Qs for our Guests & I'll ask them during the Interview
(13) Business Tax Deduction (at least in the USA). Why not pay Uncle Austin instead of paying Uncle Sam???
About Austin Chandler Peek
Help Support Us, So We Can Support You...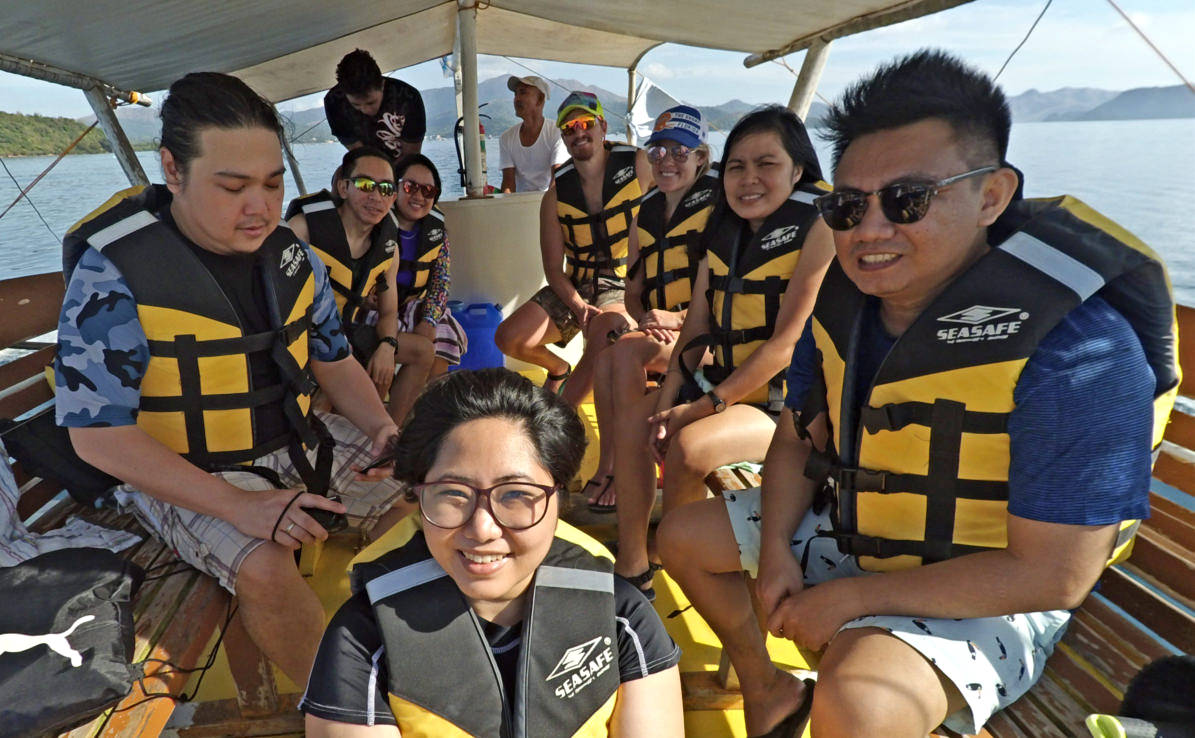 Our 5-person team at
Millionaire Interviews
(aka
Entrepreneur Stories 4 Inspiration
) includes: Ekoy, Japoy, Michael, JV, & Quennie (all pictured above). You've heard their intro at the beginning of episodes 81, 92, & 108. They help book our guests, market the podcast, edit interviews, create show notes, and so much more!
We want to keep producing this weekly podcast for you but we need your financial support for long-term success. 
So if you've gained any value from our past episodes and you want to support our show, then consider becoming a Patreon Member today!
 By doing so, you'll help keep us on the air...
Where Your $$$ Goes...

Your monthly pledge will help offset our labor costs for the podcast.  Although we're a lean, part-time production team...
Labor is Still Our #1 Expense.  
Over the past year,
we've increased advertising revenue but we're just barely
covering the production costs for each episode
.
If we can get your financial pledge today
... to help cover these labor costs... then
we'd finally have a sustainable podcast production
!  Your support will make our podcast a long-term viable business so that we can keep bringing you awesome interviews!  Plus, you'll get
 some cool perks
😎 which are available based on your Membership Tier...
Will release an additional Patreon Exclusive Podcast Episodes this month... Help us, Help you!!! 😎
1 of 1
Become a patron to
Unlock 56 exclusive posts
Connect via private message
Recent posts by Austin Chandler Peek
How it works
Get started in 2 minutes