Mimochai
is creating a small story world
Select a membership level
Sprout
You're in! First of all, thank you <3
You'll receive access to our monthly Studio Treatbox blog posts, featuring behind-the-scenes content, process photos, and free downloadables. 
Join by August 2020 and you'll be able to see all previous posts as well.
Tree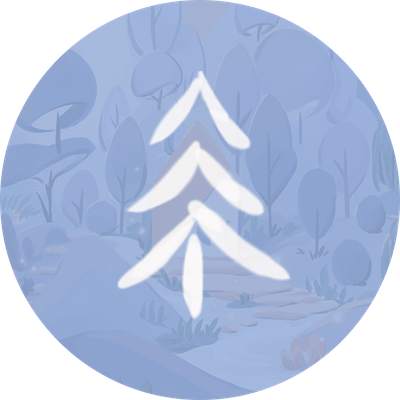 You're on the Patreon Honor Roll now!
That means whenever we produce a book, animation, or anything with credits, we'll include your name to thank you for your support.
Access to Studio Vlog & Mini Tutorial 
And of course, you get all the previous rewards too.
Peak
You're our rock!
Receive an honorary Mimochai avatar made just for you <3 Your avatar will also be featured on our Patreon Peak shelf. Full details will be emailed to you.
Get a permanent 30% off code at Mimochai.com. This is the largest discount we do for our shop!
A few times a year, you'll receive free stickers and other treats by mail :)
And of course you'll receive all previous rewards.
About
Mimochai is a small world of original characters and illustrated stories created by me, Mimi (hello!). We make illustrations, books, digital & physical products, and tutorial content. Mimochai started from a personal journey to rediscover a more meaningful life. We continue to learn everyday and share along the way.

Our Teahouse Patrons receive exclusive content and behind-the-scenes on all the things we're up to. We post 2-3 times a month, including:

Studio Treatbox (monthly blog with updates, inspo & free DLs)

Studio Vlog (new!)

Mini Tutorials (new!)
Example of exclusive process content included in Patreon posts
Where Does Your Pledge Go?

Your pledge directly supports Mimochai and helps us grow. Running a studio and small business requires all sorts of expenses, but most of all you help us continue to develop our content.

Starting in June, 100% of Patreon proceeds will be directed towards making new exclusive video content for Patreon. The videos will share timelapses, mini animations, vlog-style sharing, and a chance to do some Q&A. As pledges increase, so will the time we have to dedicate to creating new illustrations, books and videos.

What Do You Get?

Of course there are lots of perks in it for you beyond just supporting! From the free downloads to shoutouts to videos, check out the details under each tier to learn more about what you get with each pledge. A big thank you to our current Peak Patrons:

Why Patreon?

I've always liked blogging and sharing more in-depth thoughts with people who cared. I wanted to find a way to build something special for those who support what Mimochai is doing. Instagram is great for sharing bite-sized content, but not for something more intimate like this.

So, Patreon was the best solution I could find. While I grappled with the idea of asking people to pay to be a part of it, I like it for two reasons:

(1) It keeps the audience intimate and genuine, and
(2) If I take myself out of the equation and look to other creators, I do actually think what creators do is valuable. If I like a creator's work, their time is worth paying at least $2 a month for.

It is independent movements like Patreon that help bring unique creations to life. I love the idea of Mimochai being supported by those who want the same thing I feel is missing from the mass market. For that, I'm truly grateful.


Thank you

I love my little Patreon community and spend a lot of time trying to make this a worthwhile experience for supporters. I'll keep evolving and making it better as we get your feedback :) See you around! -M

Visit our site to learn more about Mimi & Mimochai
Woot we'll send out a special commemorative gift to everyone who'd like one to celebrate :)
1 of 1
By becoming a patron, you'll instantly unlock access to 32 exclusive posts
By becoming a patron, you'll instantly unlock access to 32 exclusive posts