Mimochai
is creating a small story world
Select a membership level
Sprout
You're in! First of all, thank you <3 You'll receive access to the Patreon posts, including our Monthly Treatbox (with digital goods and exclusive content). Join by August 2020 and you'll be able to see all previous posts as well.

Tree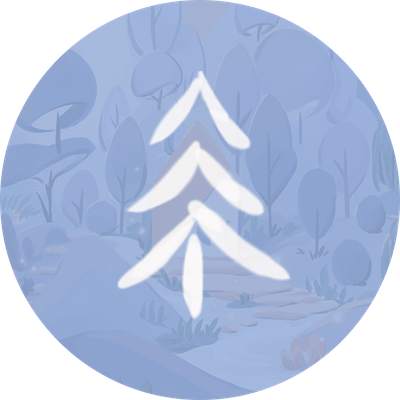 You're on the Patreon Honor Roll now! That means whenever we produce a book, animation, or anything with credits, we'll include your name to thank you for your support. And of course, you get all the previous rewards too.

Peak
You're our rock! Receive an honorary Mimochai avatar made just for you <3  As an extra special reward, I will draw an avatar of you after the second month of your pledge. It will also be featured on our Patreon Peak shelf! Full details will be sent to you by email And of course you'll receive all previous rewards.

About
Welcome

Mimochai is a small world of original characters and illustrated stories created by me, Mimi (hello!). I believe in meaningful make believe, and my wish with Mimochai is to create a place that people can find joy and solace in. 


The Mimochai world includes places such a Teahouse, Garden, and Story Room. You can follow along on Instagram @mimochai and our website Mimochai.com.

We see our Patreon as the Secret Fort within this world, a way for you to support us while receiving fun membership perks!

Our Patreon shares the behind-the-scenes on all the things we're up to. There's no better place to get an exclusive look into the thought that goes behind what we make.



Why Patreon?

I've always liked blogging and sharing more in-depth thoughts with people who cared. I wanted to find a way to build something special for those who support what Mimochai is doing. Instagram is great for sharing bite-sized content, but not for something more intimate like this.

So, Patreon was the best solution I could find. While I grappled with the idea of asking people to pay to be a part of it, I like it for two reasons:

(1) It keeps the audience intimate and genuine, and

(2) If I take myself out of the equation and look to other creators, I do actually think what creators do is valuable. If I like a creator's work, their time is worth paying at least $2 a month for.

It is independent movements like Patreon that help bring unique creations to life. I love the idea of Mimochai being supported by those who want the same thing I feel is missing from the mass market. As our Patreon grows, so will my freedom to create what I think is our best way of giving back to the world (instead of having to worry as much about profits and advertising). For that, I'm truly grateful.


Example of exclusive process content included in Patreon posts :)
What do you get?
SPROUT LEVEL: Access to all private Patreon posts, aka the Monthly Treatbox! Every post is written by me and includes (1) a free treat that is usually a digital download such as a wallpaper, (2) an exclusive look into that month's upcoming content, (3) behind-the-scenes of the process of our latest picture book (not otherwise available anywhere else), (4) what's been inspiring me lately.

TREE LEVEL: Patreon Honor Roll :) 

Get your name published in our books and animation credits. We'll automatically include your

first name and last initial, but you can edit as preferred. At least couple times a year we'll do a free product treat as well, such as pins and stickers.

PEAK LEVEL: You are our rock! In addition to the perks above, you will receive a personalized avatar after the second month of your Patron pledge, and we'll display a spirit animal on our Top Shelf in your honor. Plus, get a permanent 30% off code to the store.
STAR LEVEL: Wow <3 At this point, I assume you are supporting for more than the perks, it's something deeper. You will receive a customized Mimochai illustration once a year, and of course you will receive all the perks above. I will continue to find ways to show my appreciation throughout the year. 

Here are our current Peak Patrons <3
Thank you

I love my little Patreon community and spend a lot of time trying to make this a worthwhile experience for supporters. I usually post updates once a month, max two. I'll keep evolving and making it better as we get your feedback :) See you around! -M

Visit our site to learn more about Mimi & Mimochai
Woot we'll send out a special commemorative gift to everyone who'd like one to celebrate :)
1 of 1
By becoming a patron, you'll instantly unlock access to 30 exclusive posts
By becoming a patron, you'll instantly unlock access to 30 exclusive posts