MinuteVideos
is creating Stories to Educate, Encourage and Inspire
Select a membership level
Stage One: $1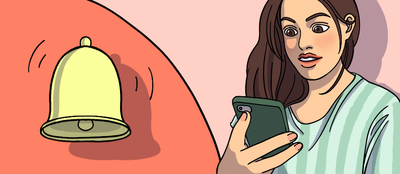 Our eternal gratitude and access to the exclusive Patreon-only activity feed, where we answer questions and post updates about the videos that are in progress.

Stage Two: $5
One of our artists will create an awesome custom social media profile avatar for you that will show the art that lives in you! You will also get exclusive monthly livestream videos of the team working on real projects before they are released! You will get the chance to see artists, voice artists, and editors piece real stories together.
Stage Three: $10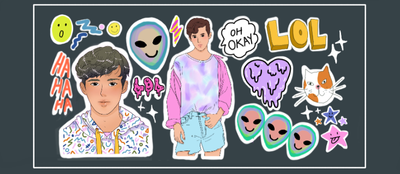 Whoa, thank you so much! With $10, you will get all of the above and monthly custom stickers, calendar designs, or pic arts. You can even vote for what you'd like to be made and the highest voted items will be made specially for supporting Patrons. 
About
Hi there! Welcome to the MinuteVideos Patreon Page! 

Let us tell you a story... There was once a woman who at the age of 5 had her whole life turned around when her mother died in a car crash. Her father decided they had to go back to Mexico and a couple years later abandoned her. She was forced to live with a drug-addicted and abusive aunt until she couldn't take it anymore and left to live on the streets. After she lived on the streets for a few months, the authorities caught her and sent her to an orphanage who then sent her to a foster home where she was abused in more ways than one. Finally her grandparents from France decided to take her back and even though she was finally safe, she still didn't feel safe. She spent her whole life fighting to survive and when she no longer had to fight with external sources, she was left to fight with the aftermath of trauma from the nightmares she went through. In the end she was sent to a mental hospital that made her finally feel safe and gave her the means on how to deal with everything she went through. She became a psychologist and one day, a little girl walks into her door. A little girl that lost her parents and had been in foster home after foster home. A little girl that could have easily been her. She sits the little girl down and tells her the story of her life. When she was done, the little girl bursts into tears and says, "Finally someone who knows what I feel like!" The woman looked at her and thought, "If I had somebody who told me their story like this when I was younger, then probably I would have felt like there was at least some hope a little sooner."

And that's what we do. We create videos of stories that helps people to see that they can be okay. The power of hearing a story from someone else that had gone through or is going through the same thing, can give people the biggest and most powerful tool of all, it can give people hope. And that's exactly what we want to do and we're hoping the reason why you're here! Your support will help us make more and more videos that can help anyone and everyone! 

Help the community reach this goal and we will Livestream on-going videos! You will get to see the art being drawn in real-time from scratch and see how we create our storyboards, see the voice artists record scripts, editors piece the entire story and even future team video meet and greets every month! So, if you've ever wanted to see how it all works, help us reach the goal and be apart of the community!
1 of 2
By becoming a patron, you'll instantly unlock access to 2 exclusive posts
By becoming a patron, you'll instantly unlock access to 2 exclusive posts
Recent posts by MinuteVideos