Mirabelle Jones
is creating Art, Creative Technology and Artist Resources
About
About Me
Hi! I'm
Mirabelle.
I'm a queer ENBY visual and performance artist, writer, and creative technologist hailing from the Bay Area and currently living in Denmark. A former sexual assault and domestic violence crisis counselor, I run the grassroots organization Art Against Assault which encourages the creation of artistic works by survivors of sexual assault and domestic violence in order to raise discussion and funding for survivor resources.
Why Patreon?
Like many artists, COVID19 has made it impossible for me to attend residencies, speaking appointments, and other opportunities which would help sustain my practice. In response, I've started teaching online workshops which help emerging artists and technologists through a difficult time by offering instruction on developing a portfolio, deploying new technologies and finding opportunities.
What I Offer For Your Support
By supporting my Patreon, you can ensure the creation of these workshops and get additional perks such as early access to workshop materials, workshop requests, private Q&A, portfolio reviews, one-on-one advice, and interviews with artists, curators and collectors. I'll also regularly post interesting calls for art, residencies, and other opportunities as well as tips for assembling your application. For supporters who are interested in following my work, I'll provide behind-the-scenes documentation as well as tutorials so you can learn my processes as I develop them.
About My Expertise
My instruction is based on over
ten years of experience
as a professional artist having attended multiple residencies, exhibited around the globe, and served as a guest speaker and lecturer at universities across the United States. My work exists in numerous collections including the Center of Contemporary Art and the One Archives (the largest LGBTQ collection in the world). I possess an MFA in Book Art and Creative Writing, and worked for the Academy of Art University for a decade. Most recently, I helped lead an internship program, participated in community outreach, and developed permanent interactive works as a Designer / Developer for
Meow Wolf.
Above all, I want to encourage emerging artists to overcome their fears of making the leap into working as a professional artist and embrace their talents through careful guidance and community building.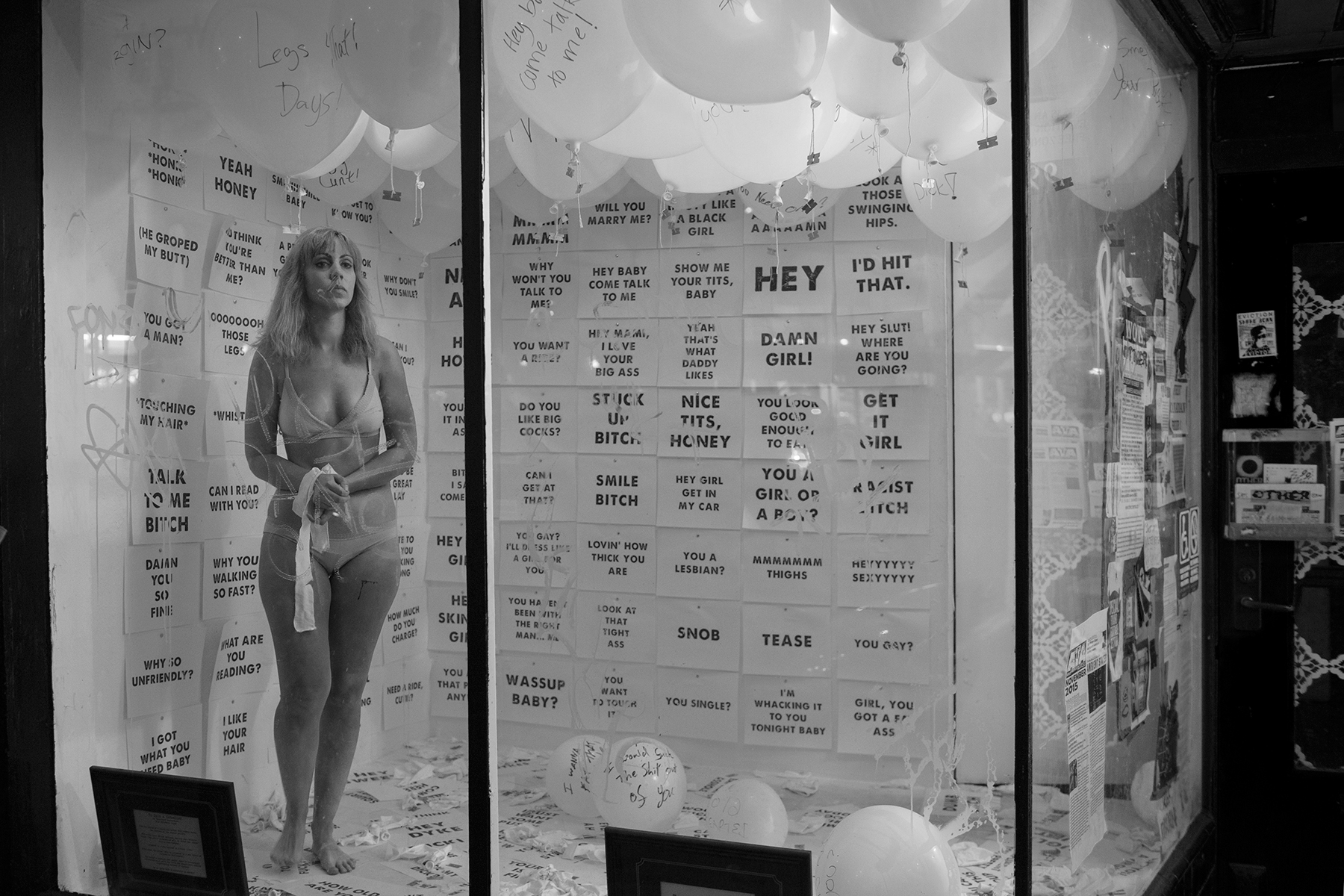 [Still from "To Skin a Catcaller" at ATA Window Gallery, San Francisco 2015. Photo by Lieven Leroy of Subversive Photography]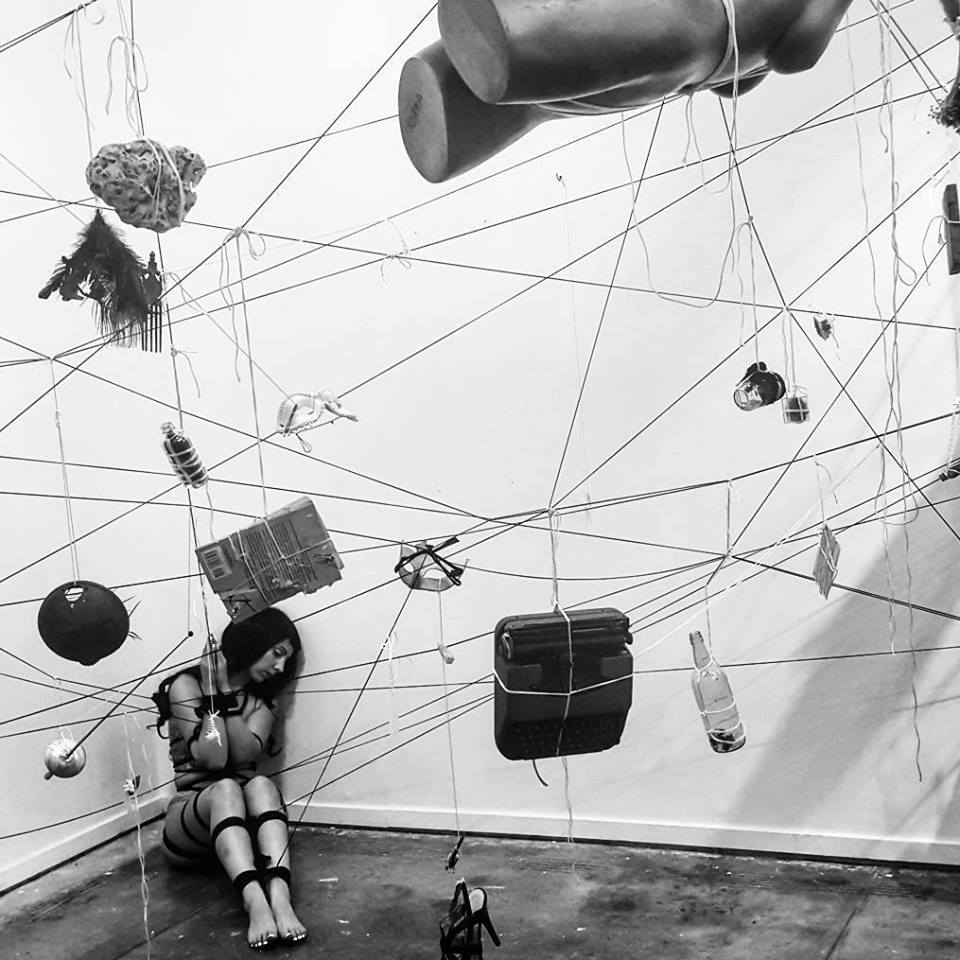 [Still from Push / Pull / Suspend endurance performance about the relationship between collected objects and identity formation - Adobe Backroom Gallery, San Francisco 2015 Photo by Evo Heyning]
My Practice

In 2015, I performed
To Skin a Catcaller
, bringing international attention to the issue of catcalling and street harassment. The performance, which stemmed from my personal experiences as well as my work as the community art's organizer for
Hollaback! LA
, went viral generating a conversation about street harassment around the globe which continues today.
Having worked as a journalist for over a decade, I've contributed articles to several outlets including Ms. Magazine on the subject of
women's safety in public space
,
the importance of survivor narratives
, and
domestic violence
.
[From the performance "Violence and Visibility" regarding safety and queer identity. Montalban Theatre Los Angeles 2016 Photo by Tigre Fino Projects]
My first set of artists' books in an edition
JARRING III,
shares the true narratives of survivors of sexual assault through a combination of art, sculpture, and text to raise funds for rape crisis centers. For every set sold, a local rape crisis center will be gifted the full purchase price (just shy of $1,000). The project has the ability to raise nearly $50,000 for rape crisis centers and sexual assault resources while also bringing conversations of sexual violence to the forefront of consciousness at universities and college campuses.
[Book two of JARRING III: A set of three books in an edition of 50 that share the true narratives of sexual assault survivors. Photo by Alex Brown]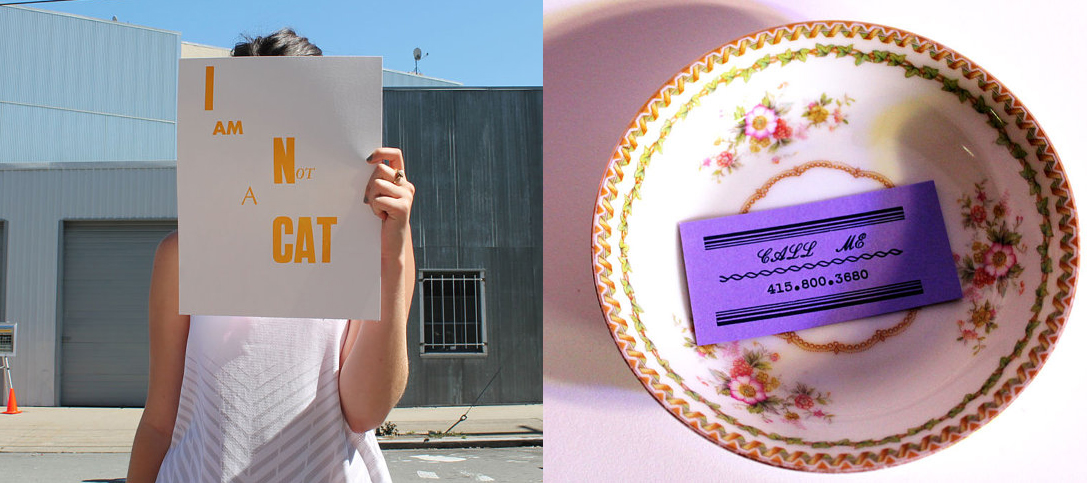 [I AM NOT A CAT: collaborative public art performance. Letterpress cards say "call me" are passed out to catcallers. When the number is dialed, the catcallers are led to a voicemail with a collection of people's responses to catcalling.]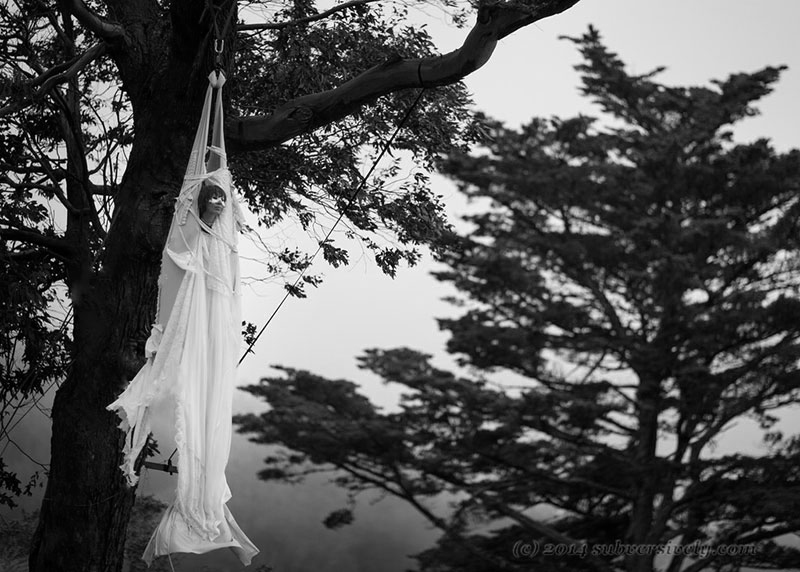 [From the performance "Cocoon" in which I lived in a textile cocoon in a tree in San Francisco for 18 hours. Photo by Lieven Leroy Subversive Photography]
But Wait, There's More!
I can safely say that my work is a balance of play-inspired, community-building projects, and critical social engagements.
To that end, I can also boast that I've
lived in a cocoon
in a public park in San Francisco,
buried businessmen alive
with a gaggle of infernal nurses,
staged a slumber party
with a live Where the Wild Things Are re-enactment in the IKEA bedroom department, held a
metro-themed beauty pageant
in Berlin, engineered a
book that reads human gestures
as creative languages, been painted head to toe with make up while
suspended from a 30' truss
, and
endured the worst things
said to women in public space in the buff and covered in powdered sugar.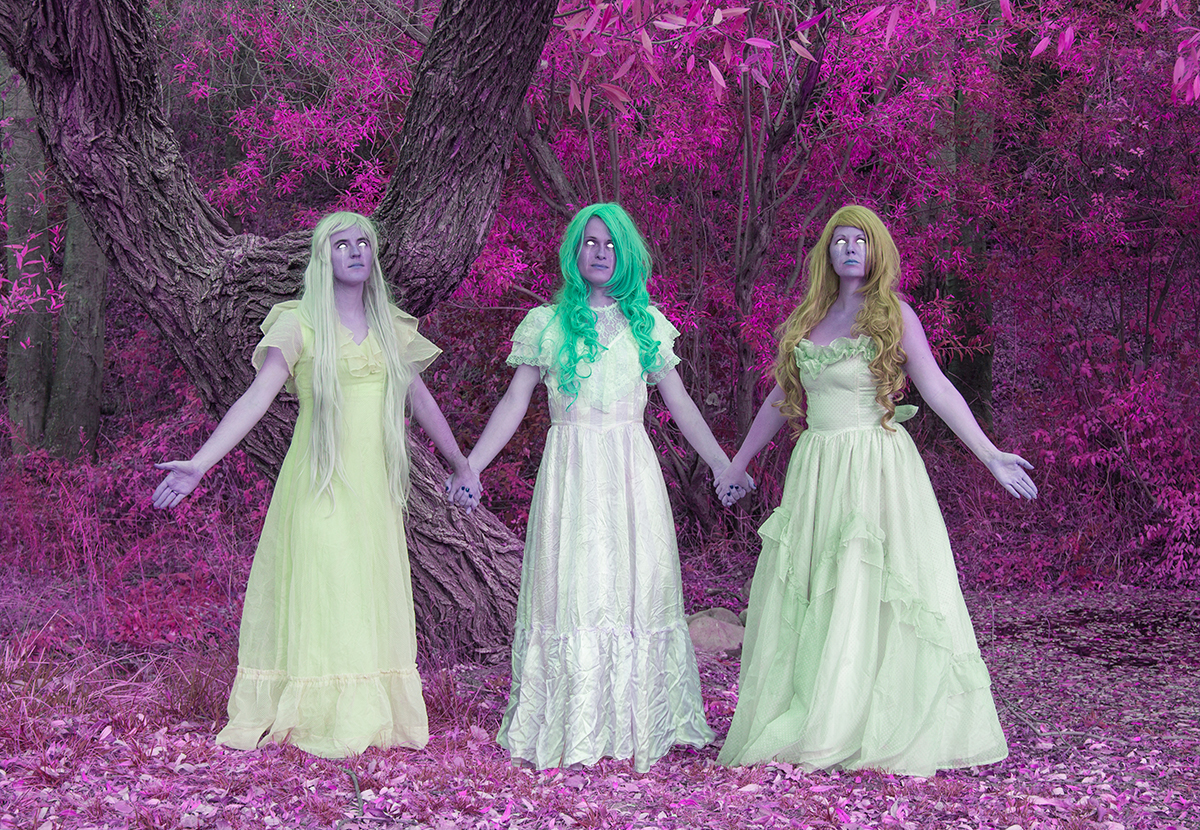 Want to See More of My Work?
Please visit my website for my full portfolio at:
MirabelleJones.com
Thank You to My Supporters
Your support shows that you not only appreciate the work I do, but that you want to be a vital part of making future works possible. As an artist and educator, this is the greatest compliment you can pay me. I cannot thank you enough for your support.
Sincerely,
Mirabelle Jones
MirabelleJones.com
ArtAgainstAssault.com
By becoming a patron, you'll instantly unlock access to 6 exclusive posts
By becoming a patron, you'll instantly unlock access to 6 exclusive posts
Recent posts by Mirabelle Jones