Lucian
is creating Weird Art and Magic
Select a membership level
SEED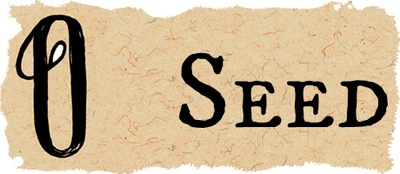 Be inducted into the Circle of Patrons. Witness the FEED.  In the FEED, I shall feed unto you, my cheeping birds, tasty morsels of information about projects I'm doing, exclusive behind-the-scenes nonsense, details of magical workings, tutorials, teachings, tale-tellings, information of what events I'll be at and when, and the ability to be the first to grab new merch when I make it.
You also receive my undying gratitude that you are actively supporting me, a desperately weird queer wizard artist who is currently not wearing socks. But, this is invisible.
INK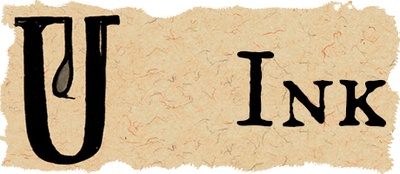 THE MONTHLY VISION.  What is it?  Who knows?  You will... eventually.  For $10 a month.  The VISION is released right here on Patreon for your eyes only, with accompanying text, and in a variety of downloadable cut 'n' keep formats.  Suitable for printing, tattooing or binning instantly, with prayers for a swift forgetting.  Become wiser.  Fear the sky.  Grow a new face.  $10!
You naturally also get access to the FEED, there to be FED informations to your heart's content.
Furthermore, you will have the opportunity to buy whatever new merch gets made way before anyone else - but with free shipping to anywhere!  You will also be bestowed with the arcane ability to make me print whatever image from my back catalogue you like, just for you, for a flat rate of £10 (and free shipping to anywhere), at a maximum size of A4. Use this gift unwisely.

BLOOD
All of the above, but with the added benefit of instant and permanent access to pdfs of all my books and zines, including discontinued, out-of-print and unpublished work.
Also, when new printed merch is available, you can just... have it. No cost, no shipping, you can just... have it sent to you.  This is an opt-in gift, because god knows we don't need more physical items in the world, but if you want any of the new things I make, you can literally just yell at me to send you them. And I will.

About
Salvete, internet.

My name is Lucian, and I'm an independent occult artist, living and working in Cambridge, UK.  I create new worlds, gods and monsters and reviving dead ones with my work.  I draw daily, and have for about a billion years, and my primary media are alcohol markers and pigment ink. 
To date, I have published three illustrated works: a beautiful edition of the 17th century demonology grimoire,
the Ars Goetia
, a proudly queerwashed version of Oscar Wilde's play
Salome,
and my most recent, a riotously queer original work which will introduce you to a world of gods, spirits and the men that love them,  
An Ode to Divine and Dirt
.  Most of the illustrations for An Ode to Divine and Dirt can be 
explored for free on my tumblr
.  I say "most" because you know how tumblr is with its allergy to the naked human body.  Rest assured any art that gets posted here wouldn't be subject to the same tyranny.
Turns out I love making Luxury Weird Art Books.  I have many more Luxury Weird Art Books planned, one of which being a book of.... 
...Where Am I, If Not Here?
 which was a one-drawing-a-day project I performed in 2016, exploring my life and mind's geography through inter-occulturally coded illustrations. This can be seen in its entirety 
right here on my tumblr
.  I initially intended not to publish or sell this, but since then, I have changed my mind.  I feel sad that I spent so much time and love creating a year's worth of work only to have them moulder away on my laptop.  A book would bring me physical closure.  Perhaps you'd like it, too.  But that will require a lot of power and driving force - one of the things I hope to foster with a patreon.  This one, in fact.
The primary motivating force behind my work is my urge to express my spiritual experiences through visual art.  For the last decade, I have put daily effort into building and consolidating the artistic language that I use to explore this.  I have considered making the precise nature of my religion and related worshipful practice explicit, but I prefer the fun of letting you see whatever you like in my imagery.  Either way, I genuinely believe that Art Is Magic, and I feel that this is evident in my work.  I hope that my art will help you see through my eyes and that you enjoy what we share.

That Sounds Very Much Like You Want To Go And Live In A Field, Lucian
I can neither confirm nor deny that my end goal is to bury myself in a field and become at one with the black soil. 
While the money was and never will be the goal, I, as do we all, need money to live, and to keep me aware that my work has a following.  I will use the money from this to publish, print and promote my work at conventions - something I want to do more, but lack the funds to do.  Printing luxury editions is expensive, and once you've sold out, you're either reliant on pre-orders to print another run or having enough "floating" profit to do so of your own back.  Not really possible if you're handling a very small turn-over of "products" like I am.  Cons also take a lot out of me.  It used to be a goal of mine that I would do
more
, but I'm simply not able to due to cost, physical health, and time.  A Patreon income will help me recoup from reducing the amount of con work I do.
I'm hoping that your generosity will help me reach a point where my ability to share my work is self-sustaining.  Since the publication of my
Ars Goetia
in 2014, I have enjoyed greater success and a wider audience, and this has been brilliant, enabling me to add
Thought Bubble
to my list of regular shows - but I'm not There, yet.  Maybe you can help me get There (wherever There is).  (A field, becoming one with the black soil, hopefully.)
So What's In This For You?
What indeed!  Well, for a start, and at the smallest donation level, you can enjoy the satisfaction of funding a Weird Artist Doing Weird Things, and getting to partake of all my work, as I create it,
completely uncensored
in both Image and Description.  Get ready to learn things.  Larger rewards will be things like fun Art Treats posted directly into your generous hands, tattoo flash, The Monthly Vision, and if you're super spendy, I will even be your personal wizard once a month, every month.  Naturally, these are quite big commitments, so they won't be available until I feel my Patreon is nicely established and supported.  I'm excited to explore Patreon as a platform for completely uncensored, ungoogleable work shared with only a devoted, privileged few.  This gives me the courage to get really, horribly,
disgustingly
personal with you.  Get involved!
$100
-
reached!
per month
Tabling at cons, even if the event has subsidised tables for small press weirdos like me, is expensive.  The average cost of a con, inclusive of travel, food and accommodation, is around £300 for me - depending on location.  Travel is the major kicker!  $100 will go a long way to getting me to the next convention, no matter when it is, worry-free - and the more cons I can get to, the more people can enjoy the server-wide event that is me in the flesh.

2 of 2
By becoming a patron, you'll instantly unlock access to 241 exclusive posts
By becoming a patron, you'll instantly unlock access to 241 exclusive posts