~~~ WE'VE PASSED 1900 CHAPTERS ~~~


A most sincere THANK YOU to all our readers and supporters! ! Deep bow.... Meow~Now at
18 Regular Chapters released a week (with goals 1 & 2 unlocked)
The rest posted here on Patreon~ (According to tier with lowest $2/mth tier getting about 1 extra advance chapter a week, $5/mth 2 chapters extra advance chapter a week and so forth... in a rotating cycle.)
Check out the advance chapters we have currently for each reward tier! !
[Currently stands at up to more than 150 advance chapters and increasing~ ]
*Please post questions in direct message form as I might not check the community messages all the time. I realized I had overlooked some WAY overdue messagesMistyCloudTranslations
translates the novel
Genius Doctor Black Belly Miss
on 
MistyCloudTranslations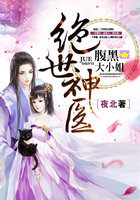 Your support will help us keep the translation of the story going strong. We are looking into speeding up the releases if the support comes in strong enough and turn this into a full time venture where releases will be sped up and more titles might be added.
We work towards ensuring consistent and good quality work to the best of our abilities and strive to keep the releases at a good pace. We are looking at additional chapters in tandem to the amount of contributions. 
Current Schedule (week): 
Regular : 
6
Regular Happy Doses a Week
Goal 1:  
6
Extra Doses of Happiness a Week [
Unlocked
]
Goal 2:   
6
Extra Doses of Happiness a Week
[
Unlocked
]
Goal 3:   
6
Extra Doses of Happiness a Week [
Unlocked
] (
On Patreon Only
) 
*~Fireworks! Confetti!~

Thank You!

We are looking expand the list of novels at MistyCloud as well, bring more cheer to everyone here. Help us keep the good work going~

Remember to read other titles we have pushed out in MistyCloudTranslations:


DDFYM
– Insanely Pampered Wife – Divine Doctor Fifth Young Miss
GED - Godly Empress Doctor
MGD
– Mesmerizing Ghost Doctor
OLMT - Overlord, Love Me Tender
PAW
– Prodigiously Amazing Weaponsmith
TAC
– The Anarchic Consort
We might still be new to Patreon but not strangers to posting good work. Please lend us your great and very much appreciated support and our reward in repayment would be to push out content faster.
"Meow"
[Thanks for being sooooo awesome]
*deep bow*
Our Patreon is now on a 'Charge-Up-Front' basis, meaning once you've signed up, you'll be charged immediately. Existing Patrons won't be affected unless you change your reward tier. Read more about how it works
here.