mitossi up your life!
is creating interactive entertainment, shows, theater, music & more
Select a membership level
Access the Awesome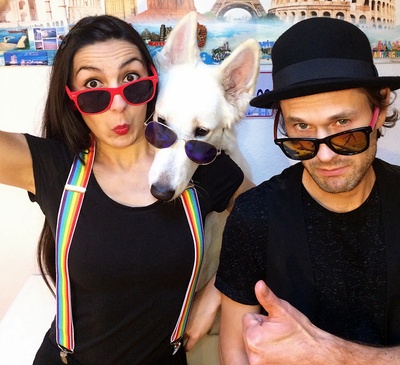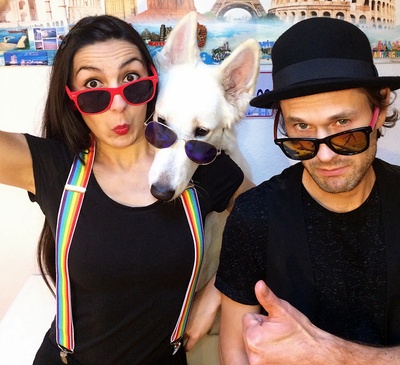 🇩🇪
Bekommt Zugang zu unserer exklusiven Patreon Welt.
werdet über alle unsere verrückten Ideen und Abenteuer benachrichtigt
stellt uns Fragen über das Leben als live Künstler, Selbstständigkeit & den Weg Richtung eines nachhaltigen Lebensstiles, als auch über das Leben als Paar im Show-Geschäft
erlebt unsere "Mitossi Radio Show" (einmal monatlich)
bekommt alle Neuigkeiten über unsere HE♥ART-Tour, inklusive unseren Van-Ausbau, autarke Ausrüstung, unsere Show Vorbereitungen und Samba - die Backstagehündin
Unser größter Dank gehört euch von jetzt an bis in alle Ewigkeit!
Wir beantworten alle Fragen monatlich hier auf unserem Patreon Portal.
___________________________
🇬🇧
For all the international dudes: 
Get access to our new exclusive patreon world.
get updated on all our crazy ideas and adventures
ask us questions about being live performing artists, working self-employed & living towards a sustainable lifestyle as well as being a couple in the show-business.
experience our "Mitossi Radio Show" (monthly show)
get all insides of our HE♥ART-Tour, including our vanbuild, off grid equipment, show preparation and Samba - the backstage dog
our greatest thank you is yours forever!
We'll answer all questions monthly here on our patreon account.
You Rock! Support
🇩🇪
Dieses Level ist für alle von euch, die einfach nur unsere Arbeit unterstützen wollen & uns bei neuen Projekten oder in schweren Zeiten (Corona, Krankheit, etc.) helfen möchten!

DANKESCHÖN - ihr seid großartig!

Es steht euch frei, diese Mitgliedschaft über einen längeren Zeitraum zu führen oder dieses Level als eine "einmalige Unterstützung" zu nutzen.

Plus: Hier stehen euch alle Inhalte des "Access the Awesome"- Levels zur Verfügung. 

___________________________

🇬🇧 
For all the international dudes: 

This Level is for all of you who just want to support our work & help us start new projects or give us extra support during hard times (Corona, sickness, etc.)!

THANK YOU - you are awesome!

You are free to join on a regular basis or use this tier for a "one-time-donation".

Plus: You have access to all "Access the Awesome" content.
Backstage Ticket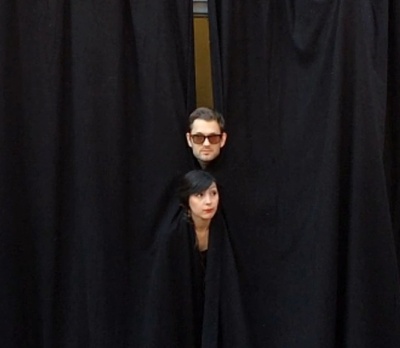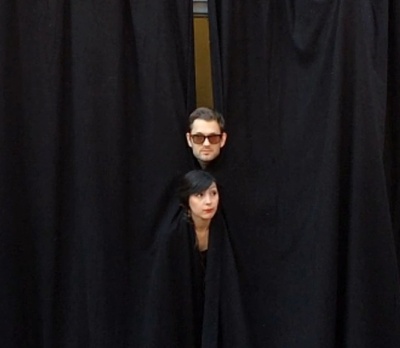 🇩🇪
Dieses Level beinhaltet alle Vorteile der vorherigen Level plus:
Ein
"Backstage-Ticket"
zu unseren zukünftigen öffentlichen Shows. Genauer:
ihr bekommt reduzierten/ freien Eintritt zur Show (je nach Veranstaltung)
ihr bekommt Zugang zum Backstage (sofern möglich)
ihr trefft uns nach der Show auf ein persönliches Gespräch + Drink
___________________________
🇬🇧 
For all the international dudes:
This level contains all of the above plus:
A
meet & greet backstage ticket
on our future public shows. In detail:
get reduced/ free entrance to the show (depending on venue)
get access to our backstage (if possible)
meet us after the show and have a chat + drink with us
About mitossi up your life!
Willkommen auf unserer Patreon Seite! 🥳 
Wir sind das Künstlerduo "mitossi" und treten seit mehreren Jahren deutschlandweit mit Shows, Kindertheater und Musikcomedy Shows auf.
Kunst & Kultur sind unsere große Leidenschaft. Wir lieben was wir tun und tun was wir lieben.
Als Patron/us/in bekommst du Zugang zu exklusiven Inhalten unserer Aktivitäten auf und hinter der Bühne, insbesondere durch unser monatliches Format der
"Mitossi Radio Show"
. Du bekommst Einblicke in unsere Auftritte und kannst Teil unserer HE♥
ART
-Tour* sein. Erlebe besondere Aufführungen an außergewöhnlichen Orten, lache über Schnappschüsse aus unserem Künstleralltag und stell' uns gern Fragen darüber, wie wir das alles umsetzen & uns durchwurschteln.
* Was ist die HE♥ART-Tour?
Eine Reise mit leichtem Gepäck & Fokus auf das Essentielle
Kunst (Musik, Shows, Theater, etc.) an außergewöhnlichen Orten
Menschen & Emotionen
Unterwegs auf vier Rädern
Abgesehen davon sind wir einzeln auch unabhängig vom Duo künstlerisch unterwegs. Maria ist als Kunstmentorin (artista mentoring) aktiv. Martin ist als Live-Musiker (blu12) unterwegs. Und Samba, unsere Fellnase, darf bei alledem natürlich auch nicht fehlen. 
Kurz gesagt - was dich hier erwartet:
Videos, Fotos, Podcasts, Streams von exklusivem Live- & Backstage Material
Die Mitossi Radio Show (eine Folge pro Monat)
Fragen & Antworten über unser Tour-Leben, unsere Selbstständigkeit, die Veranstaltungsbranche & Nachhaltigkeit
Neuigkeiten zur unserer HE♥ART-Tour mit Details, die du nirgendwo anders sehen kannst
deine Chance mit uns zu interagieren & über zukünftige Inhalte abzustimmen
individuelle Inhalte & Updates von Maria, Martin & Samba

Jede Unterstützung bedeutet uns wahnsinnig viel, daher an dieser Stelle schon mal ein riesiges DANKESCHÖN!

___________________________
👉 For all the international dudes 👈
Welcome to our brand new patreon page.
We are an Italo-German artist duo performing live shows, worldwide unique theater and music comedy
. As a patron you will get access to exclusive content of behind the scenes and backstage material, especially through our monthly "Mitossi Radio Show". You can follow us on live gigs and be part of our HE♥
ART
-Tour* journey. Experience performances in remote and unique places, ask us questions about how we make all that happen & meet us on our tour.
* What is our HE♥ART-Tour?
a journey focusing on the essential things in life
art (music, shows, theater, etc.) in extraordinary places
meeting people & sharing emotions
travelling on four wheels
Apart from being a stage duo, we both have our own cool projects: Maria works also as an
art mentor
(artista mentoring) and Martin is a
live-musician
(guitar, vocals, acoordeon).
What to expect in short:
videos, photos, podcasts, streams of exclusive live & backstage material
Mitossi Radio Show (monthly show)
Q&A's about tour life, selfemployment, show business & sustainability
updates on our HE♥ART-Tour with exclusive insides
individual topics of Maria, Martin & Samba Backstagedog
your chance to interact & vote on your favorite content
Every bit of your support means the world to us, so THANK YOU!
By becoming a patron, you'll instantly unlock access to 29 exclusive posts
By becoming a patron, you'll instantly unlock access to 29 exclusive posts
Recent posts by mitossi up your life!
How it works
Get started in 2 minutes