Select a membership level
Access the Awesome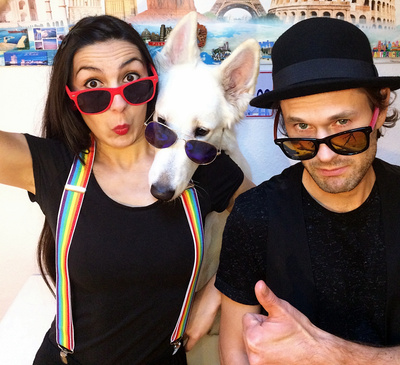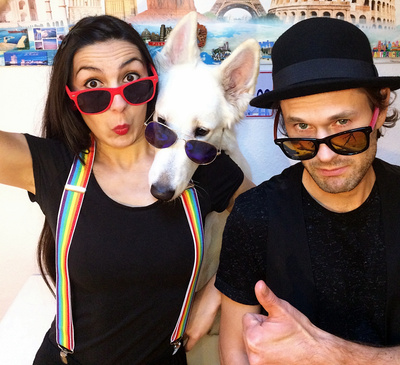 🇩🇪
Bekommt Zugang zur exklusiven Patreon Welt von Maria, Martin & Samba.
werdet über alle unsere verrückten Ideen und Abenteuer benachrichtigt
stellt uns Fragen über Dinge, die euch an unserer Arbeit interessieren (wir beantworten diese monatlich hier)
erlebt einmal monatlich unsere "Mitossi Radio Show" 🔥🎸
unterstützt unser soziokulturelles Projekt - Crazy HE♥ART-Tour - fortlaufend als Paten für Aufführungen in Einrichtungen, an welchen Kultur dringend gebraucht wird (25€ = 1 Patenschaft)
Unser
größter Dank
gehört euch von jetzt an bis in alle Ewigkeit!
___________________________
🇬🇧
For all the international dudes: 
Get access to our new exclusive patreon world.
get updated on all our crazy ideas and adventures
ask us questions about being live performing artists (we answer them monthly)
experience our "Mitossi Radio Show"  (monthly show)
support our sociocultural Crazy HE♥ART-Tour and be a sponsor for performances in places where culture is needed
Our greatest
thank you
is yours forever!
You Rock! Support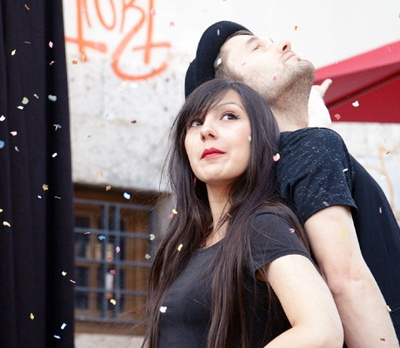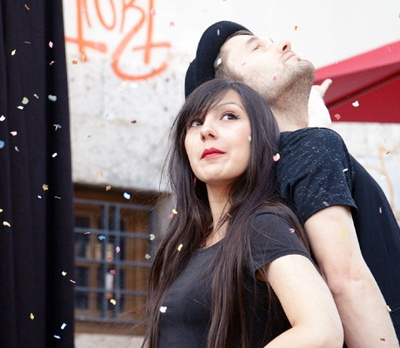 🇩🇪
Dieses Level ist für alle von euch, die uns bei unserer Arbeit und der Realisierung neuer Projekte unterstützen möchten!

Plus: Hier stehen euch auch alle Inhalte des "Access the Awesome"- Levels zur Verfügung.

Es steht euch frei, diese Mitgliedschaft über einen längeren Zeitraum zu führen oder dieses Level als eine "einmalige Unterstützung" zu nutzen.

Jeder, der uns mehrere Monate (ab 2) in Folge treu bleibt erhält ein Crazy Heart Tour Unikat (Postkarte) als Dankeschön zugesandt.

DANKESCHÖN - ihr seid großartig!
___________________________

🇬🇧 
For all the international dudes: 

This Level is for all of you who just want to support our work & help us start new projects or give us extra support!

Plus: You have access to all "Access the Awesome" content.

You are free to join on a regular basis or use this tier for a "one-time-donation".

THANK YOU - you are awesome!
Crazy Heart Tour Patenschaft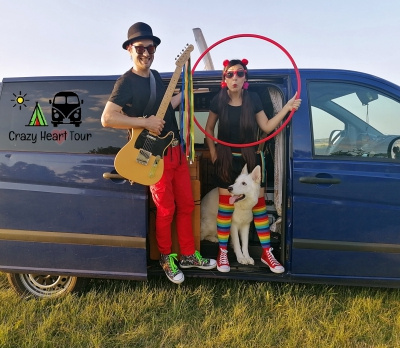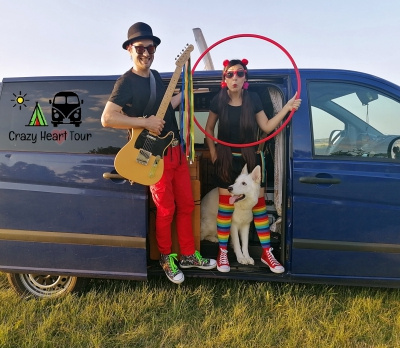 🇩🇪
Ihr übernehmt automatisch bei Mitgliedschaft eine
Patenschaft
für einen Crazy Heart Tourstopp in einer sozialen Einrichtung. Den Betrag von 25€ schieben wir in unseren Sozialtopf und sobald 16 Patenschaften zusammenkommen
sponsern
wir einen Auftritt. 
Weitere Infos dazu unter:
https://hearttour.mitossi.net


Es steht euch frei dieses Level als
Einmalunterstützung
zu nutzen oder einen
Betrag eurer Wahl
zu spenden. Wir freuen uns, wenn ihr uns als Patrons erhalten bleibt. Es stehen euch natürlich alle Inhalte der vorherigen Level zur Verfügung.
DANKE VON HERZEN
, dass ihr  Teil unserer Crazy Heart Tour seid.
___________________________
🇬🇧 
For all the international dudes:
This level contains all of the above plus:
The
Support
of our Crazy Heart Tourstopp. By choosing this tier your 25€ will go to our "social pot". When we get 16 sponsorships we organize one sponsored gig in a social establishment.
Feel free to use this tier as a one time support or "give what you want".
More infos on:
https://hearttour.mitossi.net
Thank you
from our hearts! 
About mitossi up your life!
Willkommen auf unserer Patreon Seite! 🥳 
Als Patron/us/in bekommst du Zugang zu exklusiven Inhalten unserer Aktivitäten auf und hinter der Bühne, insbesondere durch unser monatliches Format der
"Mitossi Radio Show"
. Du bekommst Einblicke in unsere Auftritte und kannst Teil unserer
Crazy HE♥ART-Tour
* sein. Erlebe besondere Aufführungen an außergewöhnlichen Orten, lache über Schnappschüsse aus unserem Künstleralltag und stell' uns gern Fragen darüber, wie wir das alles umsetzen & uns durchwurschteln.
* Was ist die Crazy HE♥ART-Tour?
Eine Reise mit leichtem Gepäck & Fokus auf das Essentielle
gesponserte Auftritte in sozialen Einrichtungen 
Menschen & Emotionen
Unterwegs auf vier Rädern
Abgesehen davon sind wir einzeln auch unabhängig vom Duo künstlerisch unterwegs. Maria ist als Kunstmentorin(
artista mentoring
) aktiv. Martin ist als Live-Musiker (
blu12
) unterwegs. Und Samba, unsere Fellnase, darf bei alledem natürlich auch nicht fehlen. 
Kurz gesagt - was dich hier erwartet:
Videos, Fotos, Podcasts, Streams von exklusivem Live- & Backstage Material
Die Mitossi Radio Show (eine Folge pro Monat)
Fragen & Antworten über unser Tour-Leben, unsere Selbstständigkeit, die Veranstaltungsbranche & Nachhaltigkeit
Neuigkeiten zur unserer Crazy Heart Tour mit Details, die du nirgendwo anders sehen kannst
deine Chance mit uns zu interagieren & über zukünftige Inhalte abzustimmen
individuelle Inhalte & Updates von Maria, Martin & Samba

Jede Unterstützung bedeutet uns wahnsinnig viel, daher an dieser Stelle schon mal ein riesiges DANKESCHÖN!

___________________________
👉 For all the international dudes 👈
Welcome to our brand new patreon page.
We are an Italo-German artist duo performing live shows, worldwide unique theater and music comedy
. As a patron you will get access to exclusive content of behind the scenes and backstage material, especially through our monthly "Mitossi Radio Show". You can follow us on live gigs and be part of our Crazy HE♥
ART
-Tour* journey. Experience performances in remote and unique places, ask us questions about how we make all that happen & meet us on our tour.
* What is our Crazy HE♥ART-Tour?
a journey focusing on the essential things in life
sponsered performance art in extraordinary places
meeting people & sharing emotions
travelling on four wheels
Apart from being a stage duo, we both have our own cool projects: Maria works also as an 
art mentor
(artista mentoring) and Martin is a 
live-musician
(guitar, vocals, acoordeon).
What to expect in short:
videos, photos, podcasts, streams of exclusive live & backstage material
Mitossi Radio Show (monthly show)
Q&A's about tour life, selfemployment, show business & sustainability
updates on our HE♥ART-Tour with exclusive insides
individual topics of Maria, Martin & Samba Backstagedog
your chance to interact & vote on your favorite content
Every bit of your support means the world to us, so THANK YOU!
By becoming a patron, you'll instantly unlock access to 78 exclusive posts
By becoming a patron, you'll instantly unlock access to 78 exclusive posts
Recent posts by mitossi up your life!
How it works
Get started in 2 minutes