MITY
is creating Four Elements Trainer
Select a membership level
Sokka
Thank you so much! I can tell you're the savvy sort, so I won't embarrass you with compliments. You wild stallion.
You get:
Access to all art updates
Development updates
Early access to all XXX builds
Katara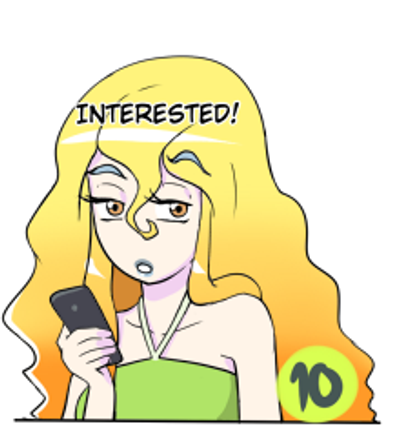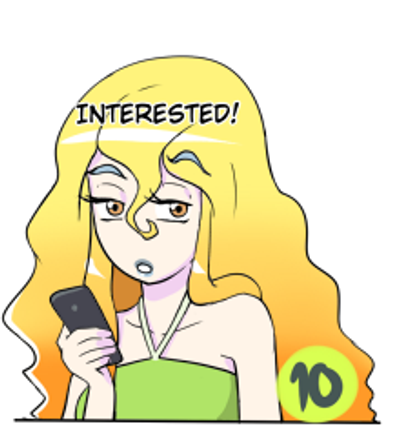 You're interested, and we promise to make it worth your while!
You get:
All previous tiers
Name in credits
We'll send you some full-size (larger than in-game) art assets every month! (Including unused art that won't be found in-game or anywhere else.)
About MITY

Four Elements Trainer is a massive Dating Sim/Visual Novel (in development) set in the universes of Avatar: The Last Airbender and The Legend of Korra, and will be 4+ complete games all united into one. Along the way, you'll find plenty of characters, quests, stories, fights, and mysteries to unlock.

There are over 100 H-scenes with unique art (almost all animated) -- with additional in-game variations with many more to come.

Books 1, 2 and 3are finished! Every route and playthrough is a different, unique experience, with lots of choices and H-scenes. Book 2's routes are particularly different from one another and are each packed with their own unique scenes.

Book 2 has roughly 4x the content of Book 1 and lots of complexity, while Book 1 is a more straightforward experience.

Book 3 is where you'll have all sorts of fun with a pint sized earth bender. Once again depending on what route you choose it can get nasty or nice.  New girls like Suki, Joo Dee, Jin etc and an underground maze to slowly explore are some of it's unique elements.

Book 4,   still in development, is where you'll meet a female avatar from the south pole. Whereas the other main girls of book 1, 2 and 3 could only bend one element, this girl has no problems doing anything the other girls could.


This game is a fan-based parody.
Avatar: The Last Airbender and The Legend of Korra are both owned by Viacom and Nickelodeon.
MITY is not affiliated in any way, shape, or form with these legal entities.
Please support the official release.
All characters have been aged up to 18 and exist in an alternate reality where events started years into the future.
Why should I support you, MITY?
Your support is what makes it possible for us to build this game, and build more games like it. We're creating these games because there's not enough of them, and we love them, but we also hope you wouldn't mind tossing a few dollars our way. Our gratitude extends far past the rewards we offer, but we've got some sweet extras that won't take much time away from making the game in the first place!
Starting at $5.00 you will get access to all early game builds and development updates. $10.00 level support gets you large, high-quality, pre-layered images every month, including art that won't be used in-game or found anywhere else. If you're able to help us out even more, the higher levels have some pretty cool stuff like custom art, events, and the ability to playtest for bugs and stuff.
If you can't support us, don't worry, the game will always be released for free.
Yeah, but... how far along can it be?
We've finished book 3 and working on the start of the 4th. We continually seek to prove how serious we are and how much content we have planned. We're pretty tired of how many game makers release tiny teases. We wanted something substantial, and don't be mistaken, this game is substantial. There are hours of content, containing dozens and dozens of naughty scenes with multiple characters, tons of quests, fights, intrigue, you name it.
What are "books"?

Sticking to the
Avatar
way of breaking up chapters, each "Book" is its own game, in it's own nation.
Book 1
is in the Water Tribe with Katara,
Book 2
is in the Fire Nation with Azula.
Book 3
is in the Earth Kingdom with Toph. There will be at least 4 books. Each book is filled with lots of characters and events, and each has its own unique feel. Book 1 is simple and easygoing... Book 2 is darker, more complex, and larger. And so on.
What are "routes"?
Each book has two routes -- essentially a "slave" route and a "love" route. Each route has its own unique story, scenes, events, and interactions.
Four Elements Trainer
will essentially be 8 full games in one comprehensive storyline when complete.
I keep getting stuck... how do I unlock the naughty things?
We may make a guide someday to help you along, but here's a few quick tips:
BOOK 1
Hunt. The way to unlock more risque activities with Katara is to bring meat and hides back to the villagers.
Endorse Katara. This will not only unlock higher levels of sluttiness (after hunting enough to unlock said activities), but is also the key to multiple quests.
Train. This will make hunting much, much easier. 
Favors. You may need to visit some individuals multiple times to unlock their quests.
Non-linear. Everything is tied together. Don't expect to spend time only on one portion of the game and unlock that section - you'll need to think like a Waterbender, and make some ripples.
Extra/hidden content. I'm not telling you! There's plenty in there though. Alright, I'll give you one. ONE. Visit the mine a bunch. THAT'S ALL YOU'RE GETTING OUT OF US.
18Titans - side project
18Titans is a side project we did as FET was on hiatus.It's not finished yet and since we're back to working on FET it might take a long time before it will.
18Titans 1.0.5
- Pc
18Titans 1.0.5
- Mac
18Titans 1.0.5
- Android
Making this is a blast, you guys are amazing, boobs all over the place. If we hit this goal, the writer/coder will quit his job and go fulltime on Four Elements Trainer.
4 of 4
By becoming a patron, you'll instantly unlock access to 342 exclusive posts
By becoming a patron, you'll instantly unlock access to 342 exclusive posts
How it works
Get started in 2 minutes