Select a membership level
Iron Level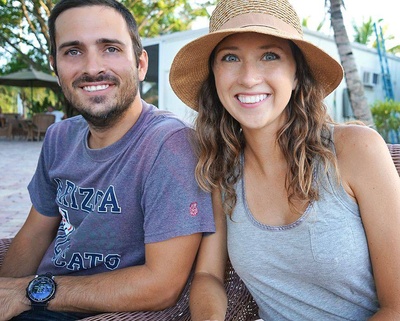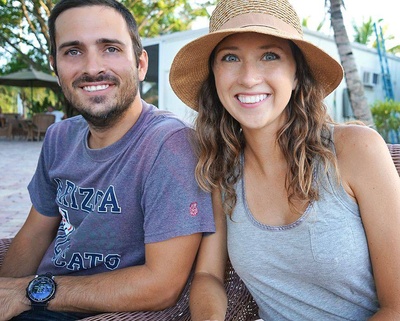 Welcome to our Patreon family, and thank you for supporting our video production! At the Iron level, you will receive: 
Early Access to videos, AD FREE!
Patreon only updates
Private Facebook Group
Name Printed on Catamaran (after 10 videos supported)
Thank you so much for taking that extra step to keep us on our journey!  With this reward you'll get our quickest response to questions and comments; plus you'll have access to behind the scenes photos and videos, as well as entry to our Patreon Only Facebook group.  Here we'll post things which won't get shared anywhere else, and you can also communicate with each other about your sailing experiences and questions.
Plus, Georgie gives you a big kiss for keeping the boat stocked with treats. 
Aluminum Level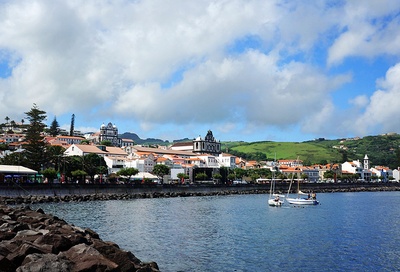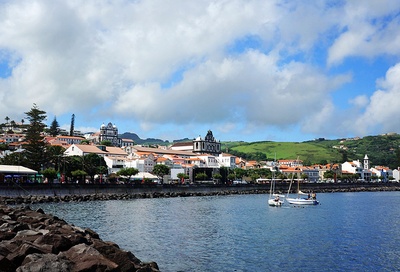 For just a little bit more, you can
REALLY
make a difference in keeping us going. You'll get:
All Benefits from $2 Tier
Get your name printed on our Catamaran (after 4 videos supported)!
 Patreon Only Live Chats - Get more one on one time with us!
Participate in polls to help decide what to do
A 25% Discount on any Elements of Life swag purchase. (Code will be released quarterly in our posts so you don't have to scroll too far to find it.)
Bronze Level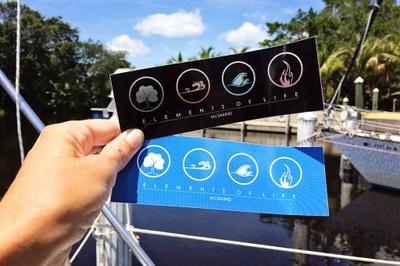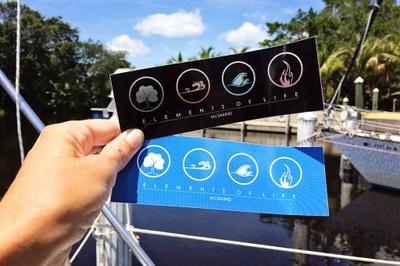 Really guys?  You are so amazing!  We can only hope that our adventures and videos are living up to the standard that you're expecting of us. 
Wow, you have no idea how much your pledge is helping us get toward our goals.  From the bottom of our hearts, THANK YOU.  For your pledge you'll get:
All benefits from previous tiers
Including: Patreon Only Live Chats 
Your name printed on our Catamaran! (After 2 videos supported)
A sticker pack featuring the Elements of Life logo.
50% off your first Elements of Life T-shirt, as well as the 25% discount you can always enjoy! (Promo code will be sent after first month of pledge)
About MJ Sailing
Thanks for stopping by!  


Matt and I (Jessica) had a comfortable life back in the suburbs, but something just didn't feel right about it.  There was too much to experience out in the world and we found ourselves spending too much time on our couch.  A change needed to be made.  So in 2008 we bought a 24 ft sailboat and spent many wonderful weekends on Lake Michigan. 
But we soon found out that was still only a seasonal hobby.  At the age of 30 we decided there was nothing holding us back...so why not take a chance and travel the world? Upgrading to a 34 ft Sabre, we left Michigan and sailed through the Caribbean + across the Atlantic and back; all possible by living on the savings we built up by selling our house, cars, and having spent 3 years on land (and then 3 on the water) being incredibly frugal in our lifestyle. 
(Example of our spending here: 
http://www.mjsailing.com/cos/cost-of-cruising-2014/
)
In 2015 we traded in our Sabre for a 37 ft custom aluminum sailboat, with the goal of high latitude cruising....especially the fjords of Norway.  But before we could just sail away in our new boat, she needed a complete refit.  We spent 2.5 years in a small town in Florida taking this boat which was not even seaworthy when we bought her; and turning her into a custom home that was perfect for us, and also be strong enough to carry us through the Roaring 40's and into ice laden waters.
(To watch the refit from the beginning, click here: 
http://www.mjsailing.com/this-is-so-far-from-glamping/
)
Now, we're on our way to our goal of sailing to Norway, and hopefully spending a second season exploring the Baltic Sea.  We'd love to bring you along for the journey and share as much as possible with you.  The videos we produce take a lot of time and effort, and it is only with the aid of our patrons that we're able to continue sailing the globe and sharing this alternative lifestyle.  We're so very thankful to each and every patron for their support.  
You have no idea how much your support means to us.  For those of you who have been following us for years, Thank you!  And to any new guests, we hope you enjoy our story and videos, and that we see you around for years to come!
MUCH LOVE
JESSICA & MATT


 If the monthly commitment of Patreon doesn't work for you, support
for our journey can still be given in other ways:

Click here to give one time support towards our journey
Wow, we must be doing something really right to have your support like this.
Depending on if and when we can reach this goal, your support will help us stay within the high latitudes of Europe for a few years, visiting places not usually frequented by sailing vloggers.  Think the fjords of Norway, the archipelagos of Sweden...and possibly even...Russia?
Unfortunately we've learned the higher you go north, the higher the cost of living becomes, and we'll need you behind us as we make sure to keep the boat provisioned and the cameras running.
3 of 3
By becoming a patron, you'll instantly unlock access to 387 exclusive posts
By becoming a patron, you'll instantly unlock access to 387 exclusive posts
Recent posts by MJ Sailing
How it works
Get started in 2 minutes